E
very morning in Valencia, we'd stumble out of bed, sling a shirt on & slip into some shorts, then off round the corner we went for our morning coffees. Then again before lunch. And after. And before dinner. And sometimes even after.
I never drink that much coffee, but I fell in love with Bombon del tiempo - coffee with condensed milk. Unhealthily addictive.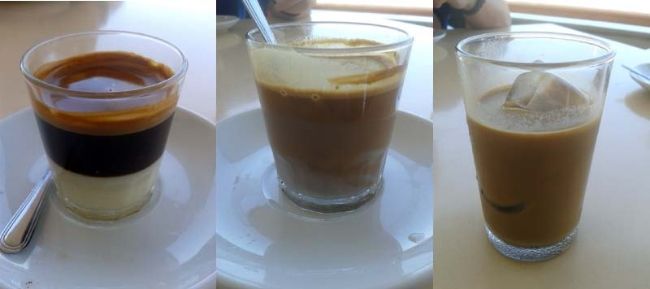 The coffee is presented in layers with a glass of ice on the side. You mix it with your spoon, pour it into the glass of ice, give it a quick mix again and drink. Delicious.