L
ast weekend, my bf & I headed down to Borough Market to pick up some tasty food for dinner. I adore this place - it may be packed full of people (something I normally greatly dislike), forcing one to endure having to shuffle along from stall to stall at a near snail's pace, but the atmosphere is buzzing with excitement, the selection of food will have you 'ooh'-ing and 'aah'ing from stall to stall, and the sellers are cheery and helpful.
The market is particularly alive during these few months in the lead-up to Christmas, with hot mulled wine/apple drinks around every corner and pheasants and venison galore, not to mention all the fantastic cheeses, breads, sweets, fresh vegetables, seafood and meats (I highly recommend going down there and picking up some ostrich steaks).
We picked up a bag of mixed exotic mushrooms, some cheese & dried meats, a fat rack of ribs for a fiver, mulled drinks to keep us warm as we sauntered about, a crab and four enormous scallops. It'll hardly come as a surprise that dinner had us making exaggerated noises of satisfaction and delight.
Vinopolis, a cocktail drinker's paradise right next to Borough.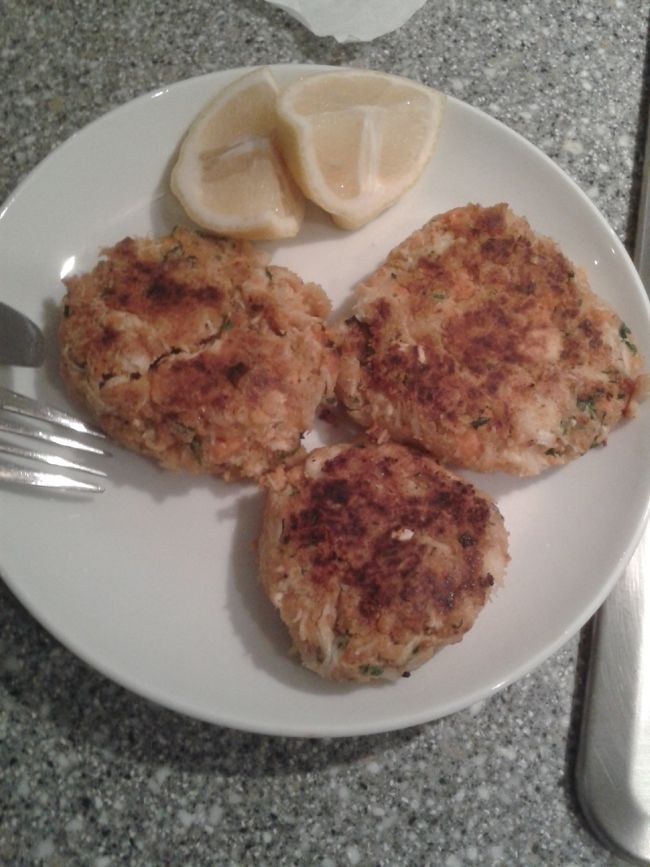 Home-made crab cakes with the crab purchased from Borough.
We put away almost half a bottle of Jefferson's that night after discovering it went down rather smoothly in an old fashioned.