I
always enjoy visiting my brother in Belgium. Not only because I get a chance to spend some family time with him and his girlfriend Kim, but also because I am a huge fan of the (unhealthy) food available there. From stoofvlees (a beef stew) to prepare, delicious frites with mayo (so much creamier and milder than mayo in the UK), mussels and Belgian beer (I like the fruity ones...very girly of me, I know), an amazing variety of meats available in the supermarkets, waffles and, of course, the chocolate.
The weather this particular trip wasn't very inviting - snow and winds that chilled us to the bone. Unfortunately this did keep us indoors a lot more than we'd hoped, but we still managed to visit Bruges, Antwerp and Brussels and enjoy some typical food.
Lastly, before we get to the photos (is anyone even still reading?), I'd just like to explain the lack of outfit pictures - I had packed two or three nicer outfits, having seen the forecast to be a tolerable 7 degrees with no rain/snow. Upon arriving in Belgium and discovering that this was not the case, my outfits were pretty much limited to three jumpers, two pairs of jeans and a big, fat coat. Not very exciting, I'm afraid.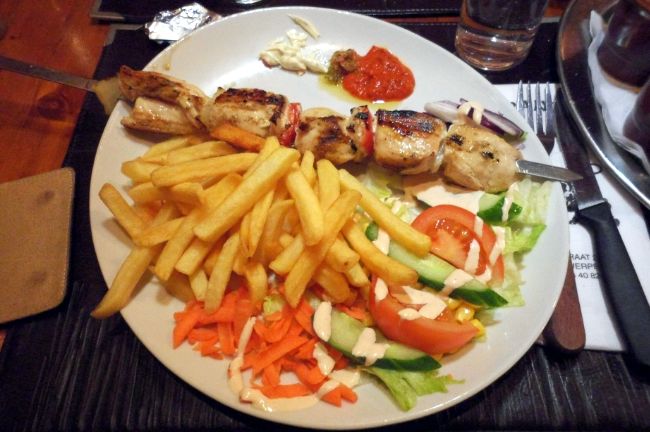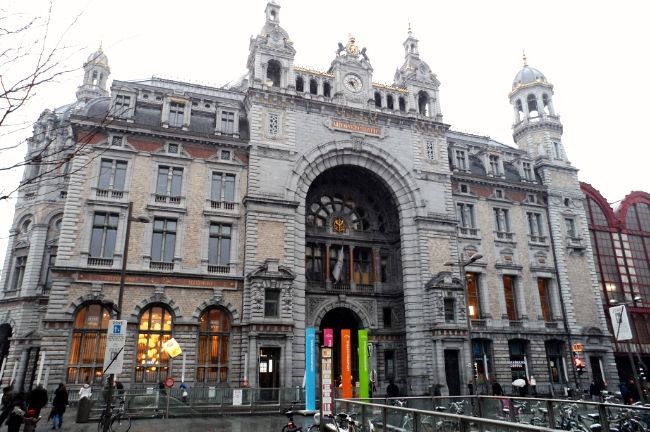 The stunning Antwerp train station.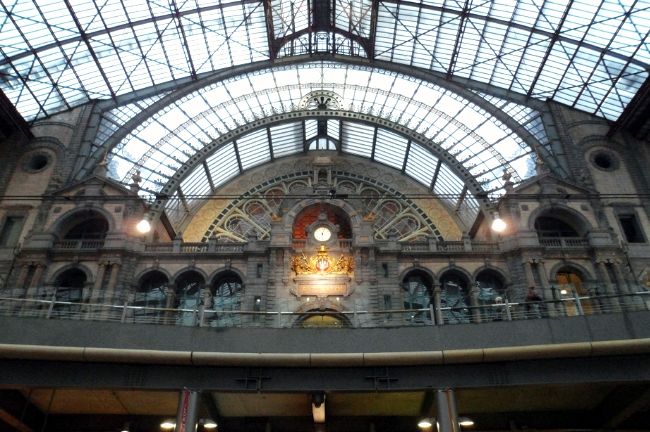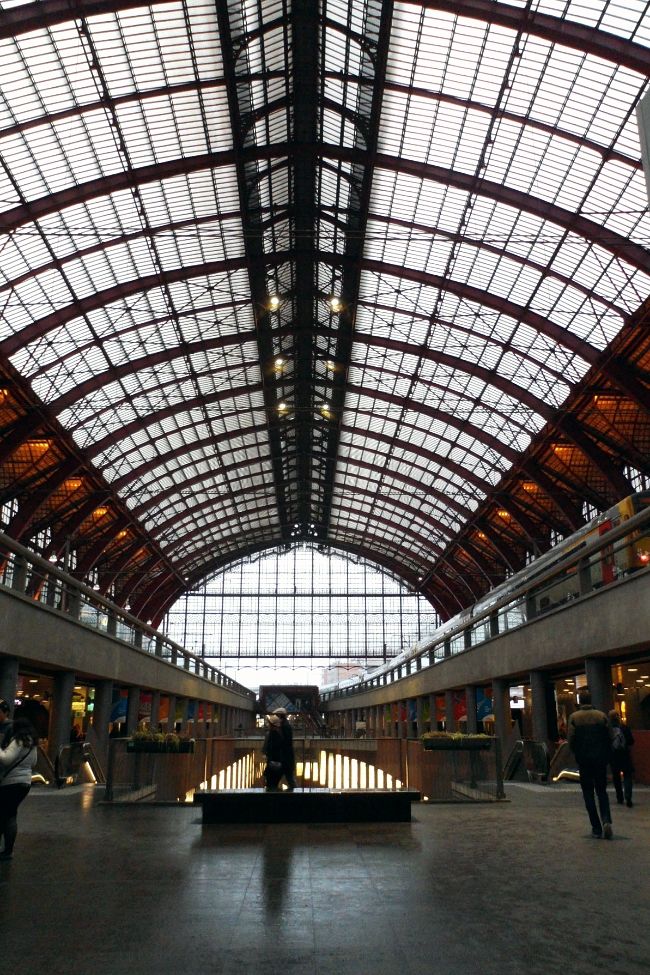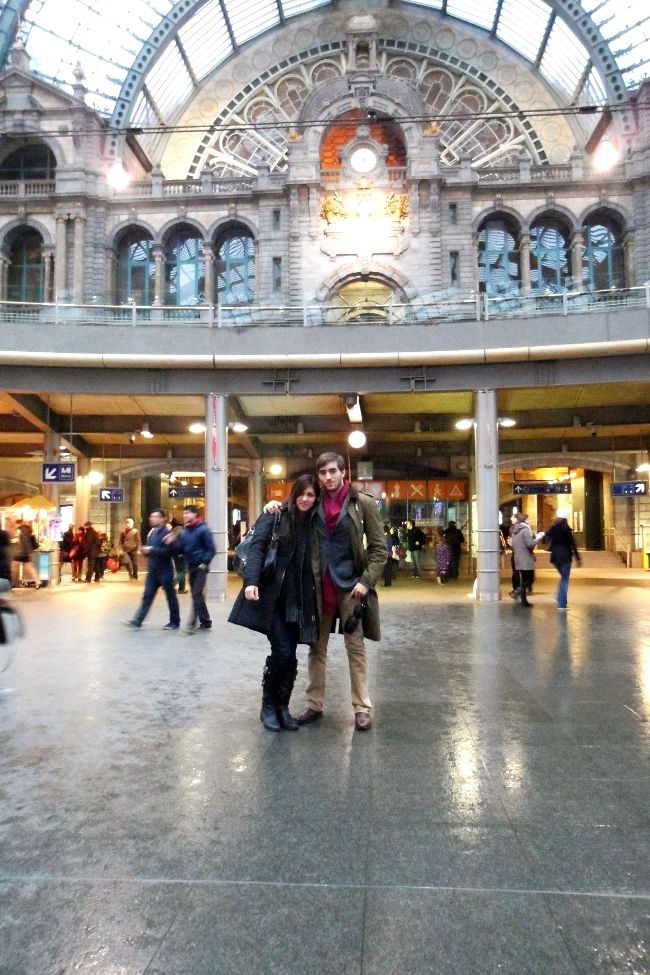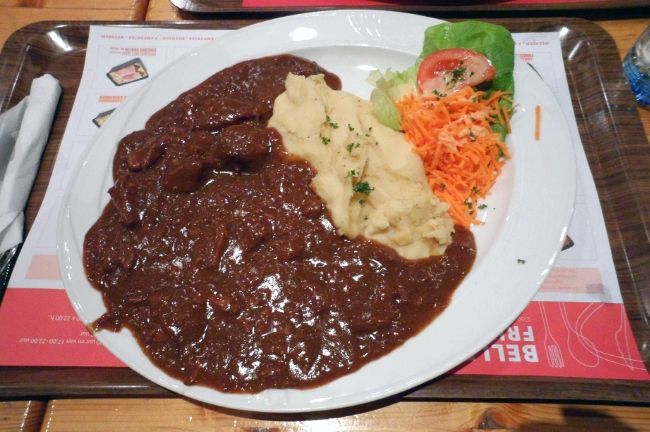 Stoofvlees...a gigantic portion, more than TWICE the size of my head, for only 8.50 Euros.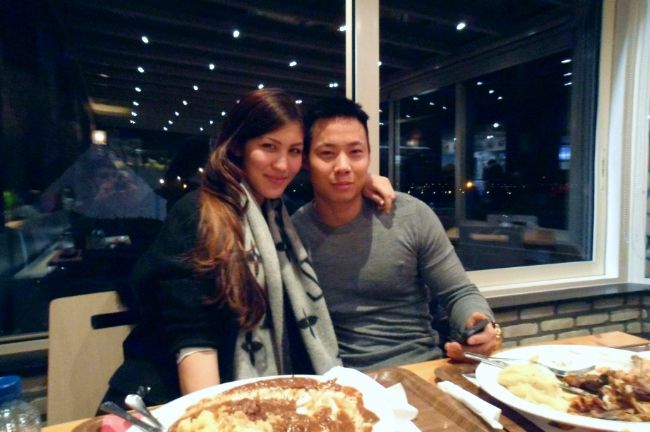 My dearest brother and I :)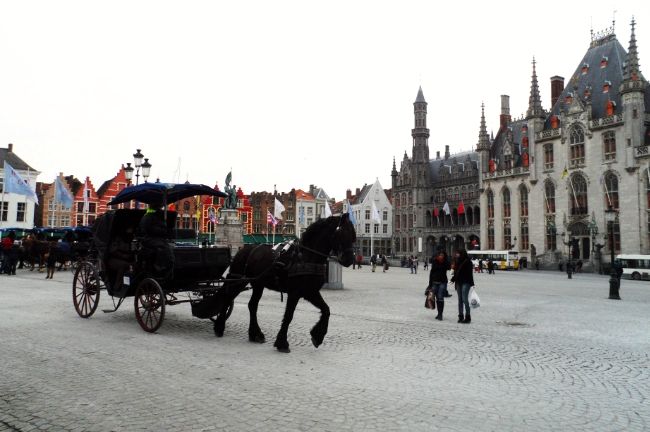 Beautiful Bruges. Such a picturesque little town.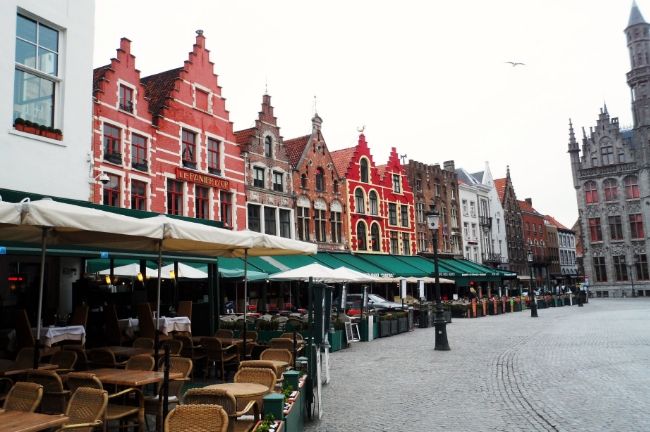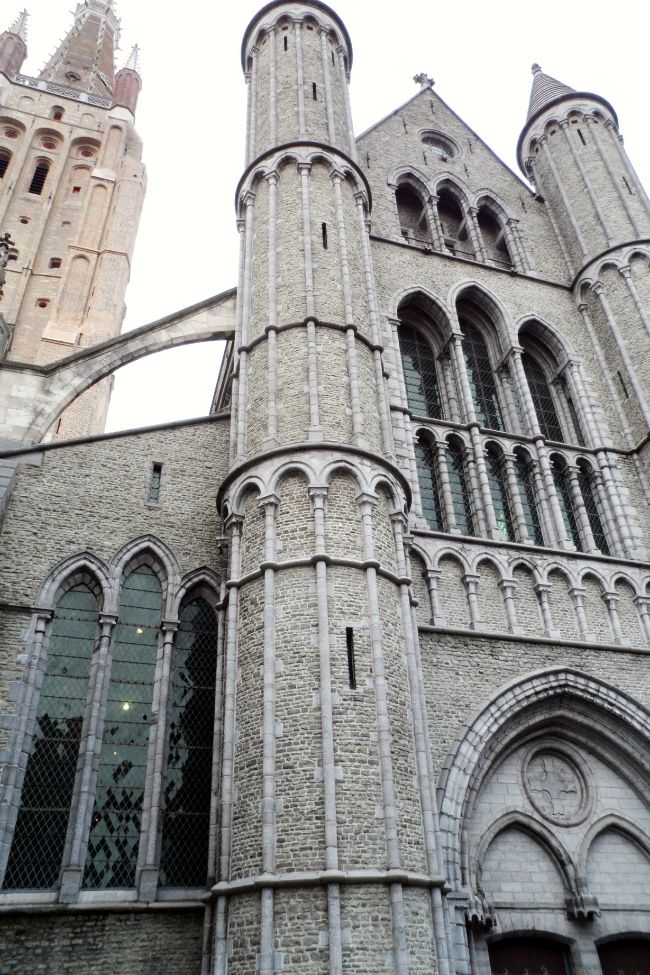 Making chocolate fresh in the shop! With flavours ranging from marzipan to Valencian orange to wasabi to salted caramel, I don't think chocolate gets much better than this.
Stunning food presentation in a lovely little restaurant in Kortrijk (Funky Food).