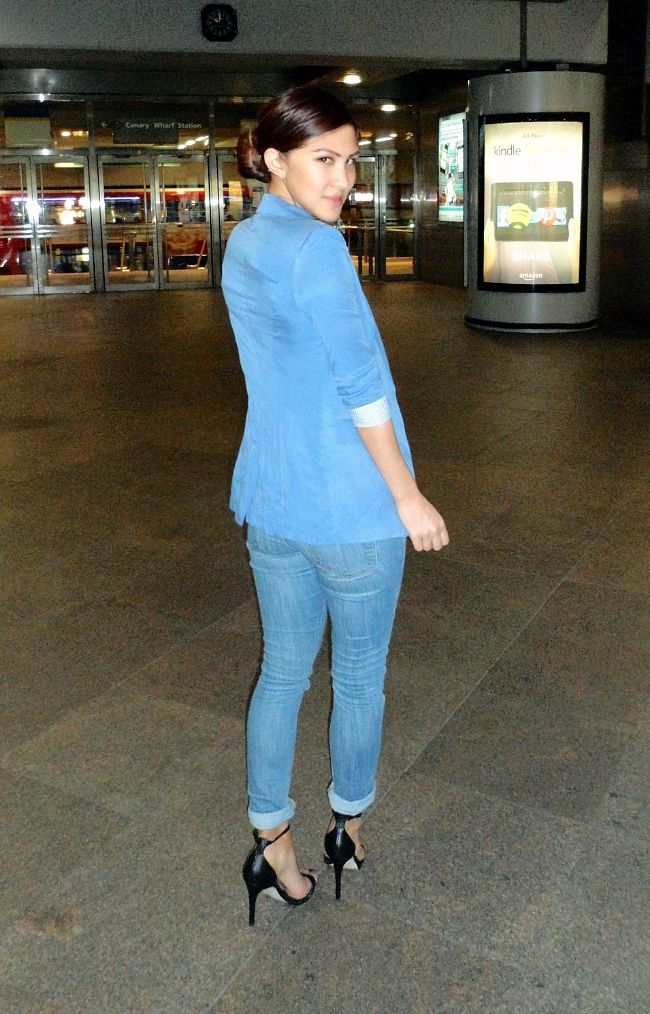 O
n Wednesday evening, Jarv and I headed to South Quay to have dinner at Hazev. Hazev does wonderful Turkish food - I had shredded lamb with delicious slices of soaked bread (naughty, I know), and Jarv had a mixed grill. Starters included lamb on homemade hummus and garlic sausages on salad. The food arrives incredibly fast, is well prepared and tastes awesome. The restaurant is located right on the river and has a warm, family feel (it's huge, too), and the prices are very reasonable.
We decided last minute to head there because we were having a mini celebration - I have a new job! I won't say any more just yet; I sign the contract on Monday and start next Tuesday, so I'm really excited.
Although it's much warmer, finally, it is also incredibly windy, so I skipped a dress/skirt outfit and opted for jeans and a blazer. I adore the colour of this blazer. Every time I open my cupboard doors and see it hanging there, a little smile creeps onto my face.