T
his CK jacket is my go-to item for throwing on before making a dash for the grocery store or post office. Basically, my errand-wear. It's comfy, warm (how could you not love the knitted collar?) and simple enough to throw over a pair of jeans and a jumper. I try to remain inconspicuous when errand running as I often just throw on the first thing I see and don't even bother with any makeup. Doesn't exactly scream fashionable.
These Zara shoes, on the other hand, are one of my favourite pairs for evening drinks or dinners. They're surprisingly soft and comfortable and often act as my one accessory for adding a little colour into an otherwise monochrome outfit (I think I wear too much black).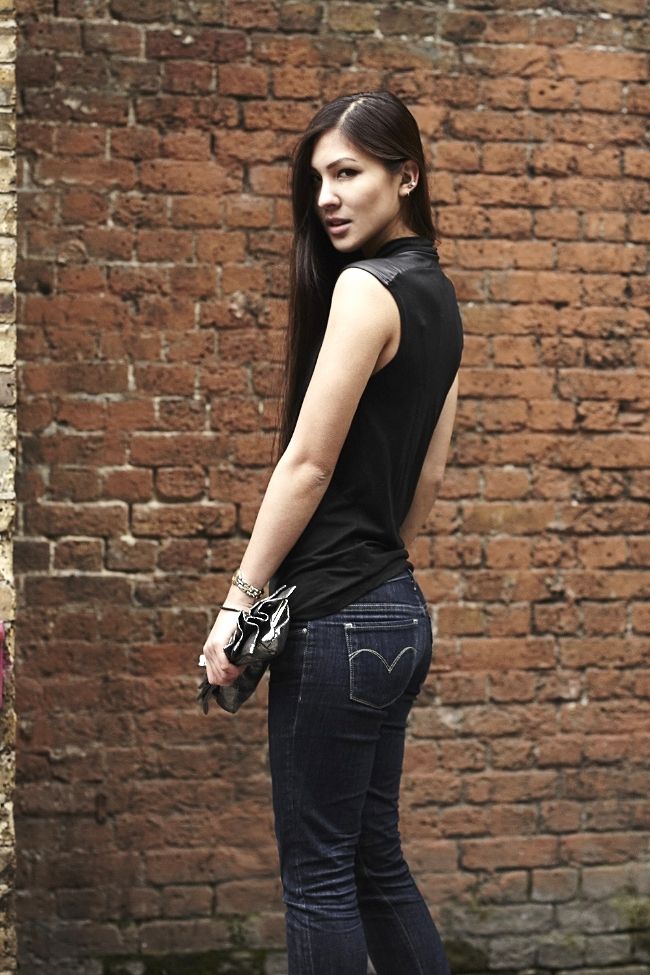 Get the look:
Jacket from Calvin Klein,
My boyfriend says these photos look slightly - cringe - "chavvy"; me in a puffy black jacket, the brick walls, the grungy surroundings. The more I look at them, the more I can't help but agree (and trust me, chavvy is the last word I want to be associated with) but what can you do - that's kind of what half of London looks like!
Photos by Jack Buster