C
hocolate cake? Healthy? The two are usually mutually exclusive, but when I read about this new craze taking over the healthy eating blogs about a "sugar-free,
flour
-free chocolate cake", it immediately shot to the top of my baking list.
If you haven't heard about it yet, here's the secret ingredient to making it a moist, fluffy, chocolate-y bit of deliciousness - beans. I used kidney beans, but some recipes say you can use any type.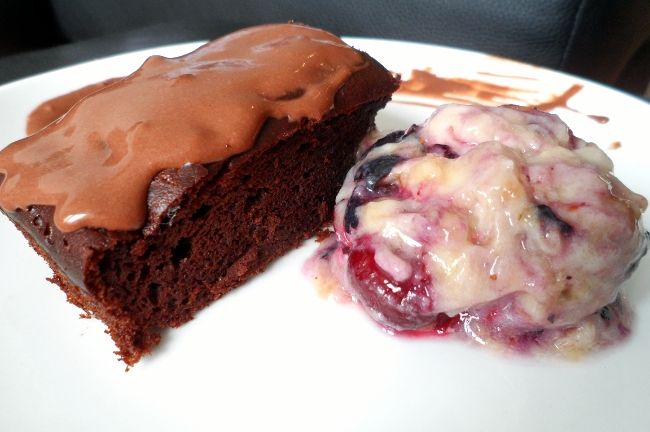 I adapted
this
recipe. I used half the amount of butter with half coconut oil (instead of all of one or the other) with a little less butter than instructed. I also used agave nectar instead of honey.
It was moist. It was springy. It tasted like chocolate cake. Not a hint of beans. I was so, so pleased.
For the banicecream (as Jarv & I call it), it couldn't be simpler - freeze a banana, mash it up and add frrozen berries. Yum.