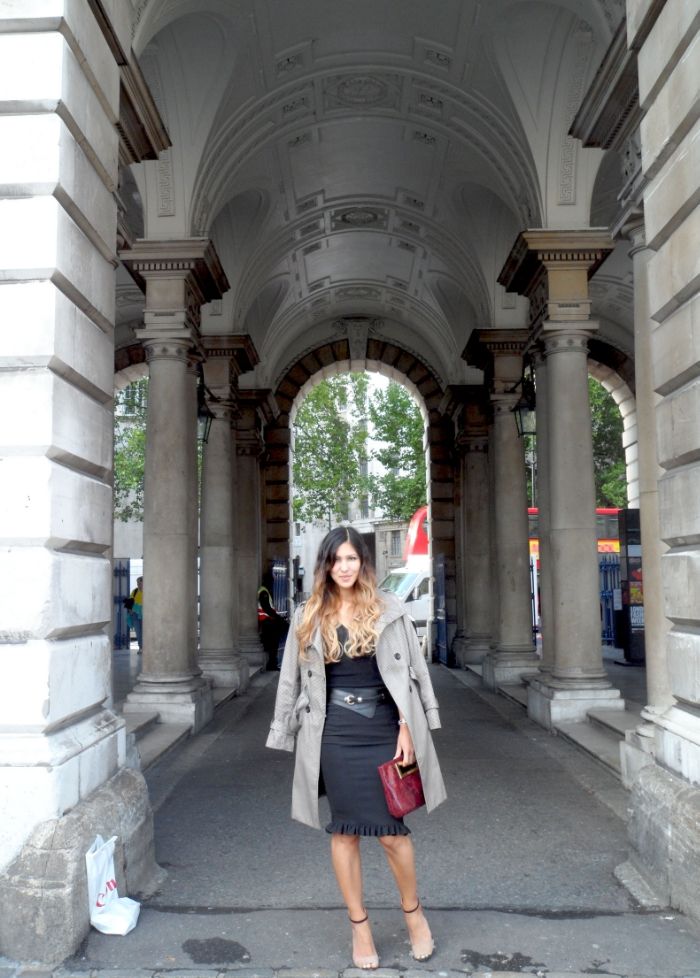 Get the look:
Vintage
jacket
- similar
here
Q
uick outfit post - I really wanted to head down to Canary Wharf and see this pop-up fashion show today but my stomach is punishing me after Jarv & I popped a bottle of Ruinart last night with dinner, then moved onto wine...such regret. I'm still toying over the idea of getting off my bum & just going, though.
Anyway - the jacket above has featured in a previous outfit post
here
- my mama handed it down to me and it's one of my favourite trenches. A true classic. The skirt is pretty, but difficult to walk in (a fact I soon became acutely aware of after slipping it on for the first time and trying to 'rush' to the tube. Something I realised was near impossible when one's knees aren't able to bend).