A
fun, albeit slightly tourist-y area to visit in Shanghai is Tian Zi Fang. Narrow lanes sprouting store after store, you'll find everything ranging from original artwork to novelty bars to really cool, original jewellery and clothing brands. Remember in my last post when I mentioned Modern Toilet and the cat cafe? Yep, they too can both be found here (more on that later).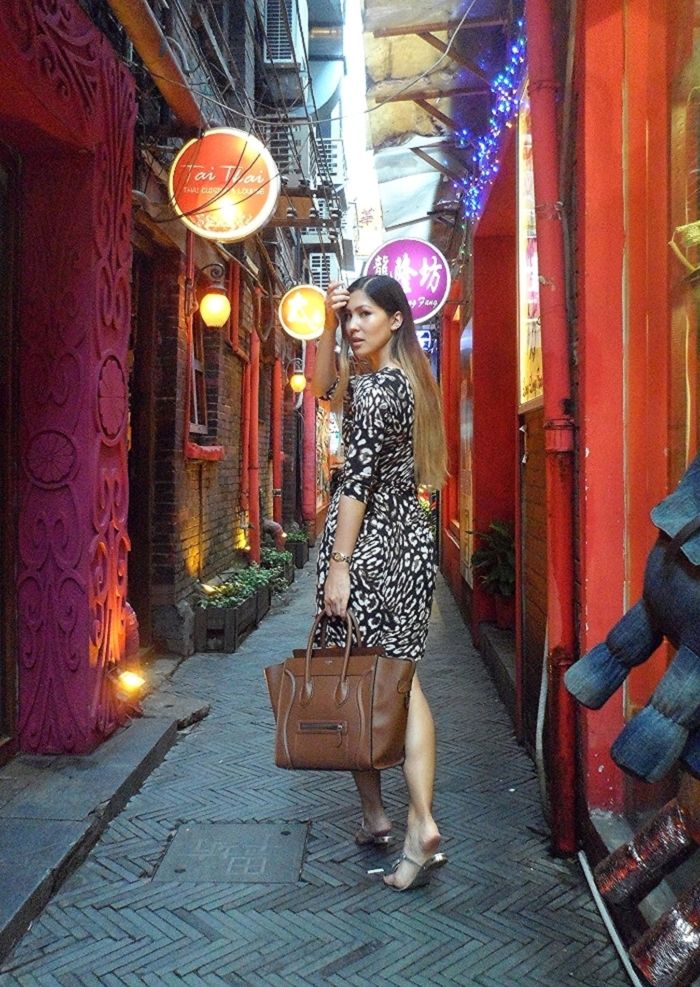 We went on a warm day (after the three day typhoon had passed), when I could happily throw on this BCBG leopard-print dress and tote my new, beloved Celine. Is she beautiful or what?! The reasonable, rational choice would have been a smaller, slouchier, more convenient handbag (something along the lines of my Chloe), but I've been obsessed with the 'smile' bag (the Celine luggage is its actual name, as you probably know) for a long, long time. I couldn't resist. Yes, it's kinda heavy, and yes it's a little larger than practical to carry around for everyday chores, but I just. Don't. Care. It's so beautiful.
It's sitting on my side table, proudly on display, right now. How sad am I.