W
e've arrived, safe & sound. I love being home in Shanghai - I have the best memories here.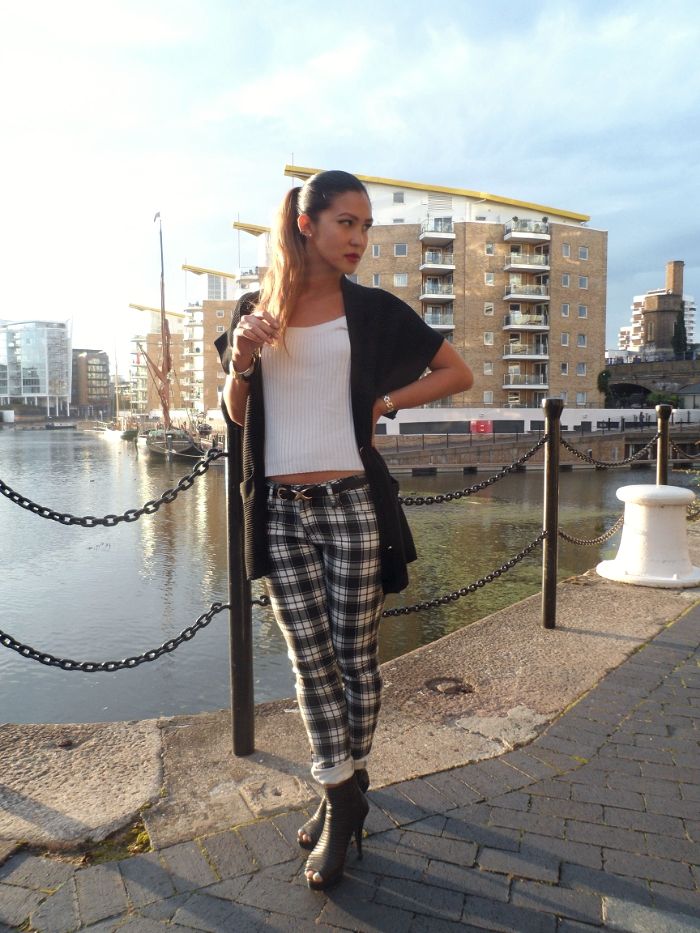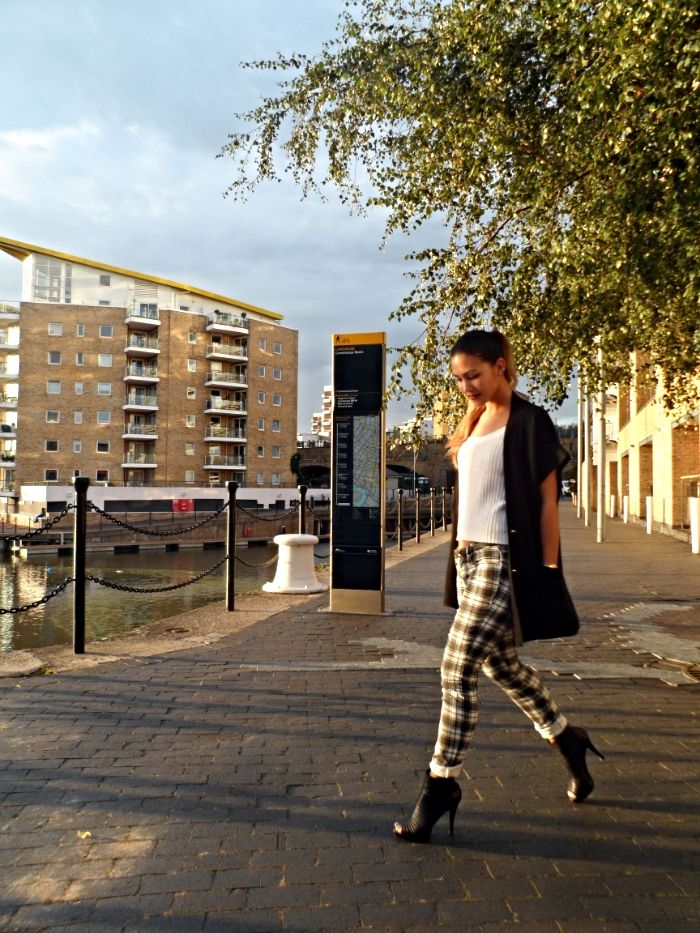 Get the look:
Top - charity shop find
Belt from Shanghai
I wore this a few days before flying out, on a sunny evening. These trousers are the perfect alternative to bright red tartan/plaid trousers without compromising on style - still more interesting than a pair of plain trousers or jeans, but neutral enough to pair with pretty much any colour imaginable. I 'stole' the short-sleeved cardigan from my mama's wardrobe last year. What else is new. Also, these shoes are the most comfortable pair I have ever owned. I've had them re-heeled about 4 times already. They're my absolute favourite. I wish I could offer a suggestion of where to pick up a pair but I got them from a tiny, inconspicuous local shoe shop in the middle of Shanghai. One of few that makes sizes large enough for my EUR 40 feet. In China, I'm probably considered grotesquely large-footed.