S
ashimi. The word alone makes me salivate. My mum, who is equally as big a fan, told me of this amazing Japanese place she went to a few times, really close to home. So upon my return to Shanghai, I immediately brought it up and she booked three of us in for the next evening.
It did not disappoint. Greeted at the door by white-gloved ladies who politely ask to take your shoes whilst placing slippers at your feet, the evening starts off with the feeling that you're going to get a rather authentic experience here. You're led to either a private room or the long counter with a view of the chefs preparing your food behind glass tanks filled with crabs. We were sat at the counter, where we sat on cushions on the floor and tucked our legs under the counter. A quick look at the menu and we got ordering, and with a snap of the fingers sashimi swooped down upon us, ready to be devoured.
There is a larger variety of raw seafood than usual, but for those who aren't quite so keen, not to worry, there are plenty of (cooked) meat and fish options too.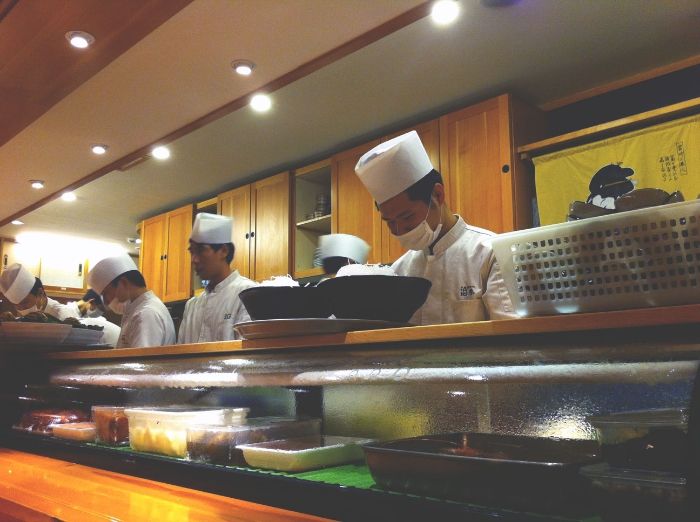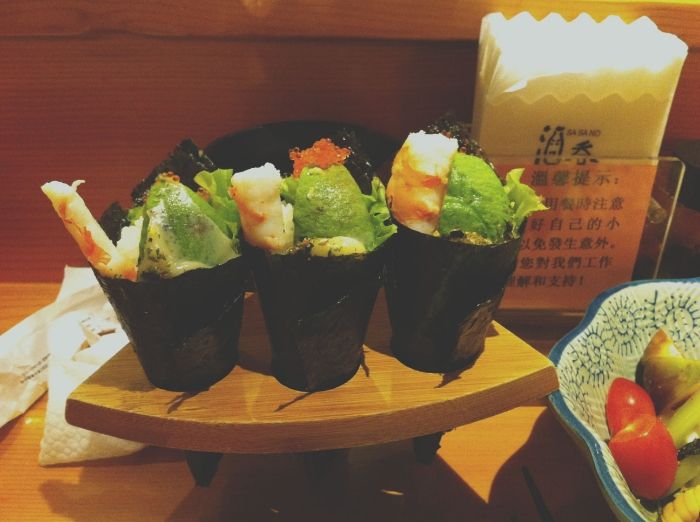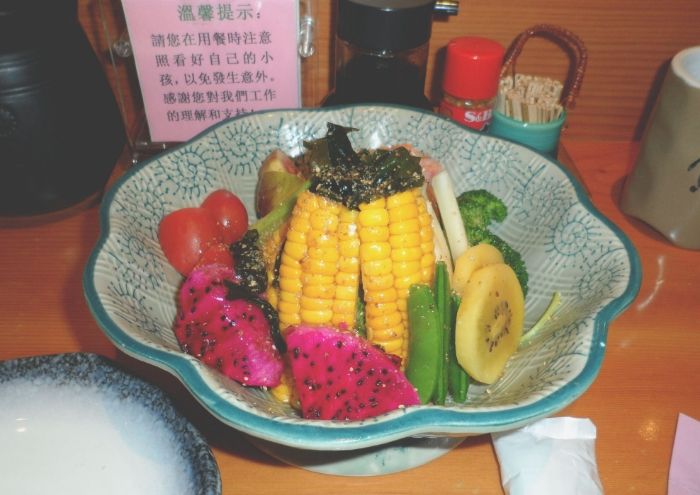 After you're done with the shrimp sashimi, a waitress comes over and you have the option of adding the heads to a delicious miso soup, which we - of course - agreed to.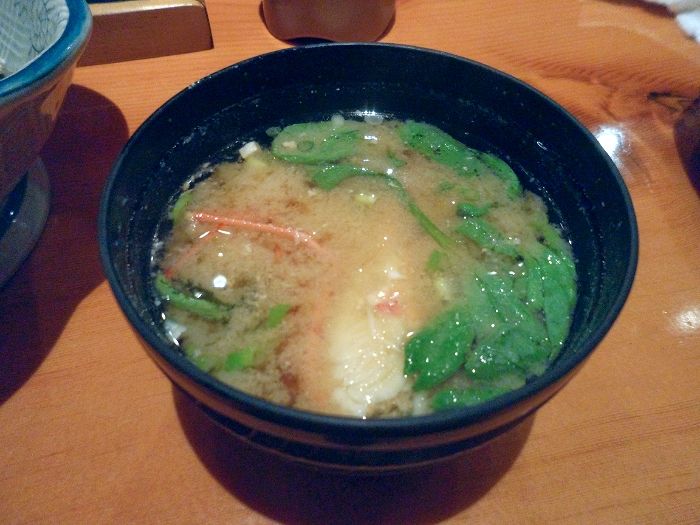 A mini dessert is on the house - sweet red bean soup.
All in all, absolutely delicious, not to mention healthy. I loved every minute of Sasano, and wouldn't hesitate to recommend it. Such fresh, thickly cut pieces of sashimi and extremely fast service, not to mention the little extras. Simply brilliant.