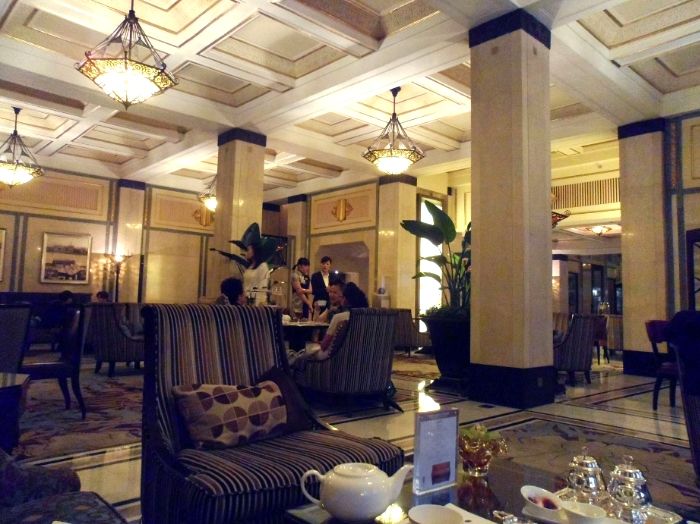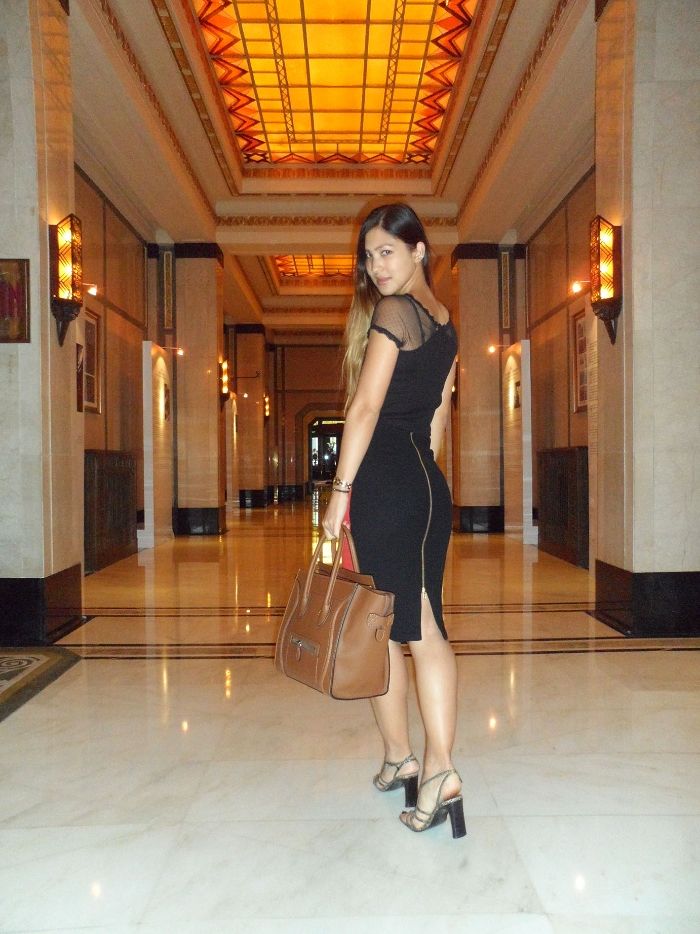 I
t's a beautiful hotel. Set amongst the hustle and bustle of one of the many side streets leading to the Bund, the Fairmont Peace hotel is grandiose indeed. Afternoon tea was an elegant affair; people talking in hushed tones, a harpist playing in the corner, tea being ceremoniously poured and re-poured. Jarv went for a white tea, my mama had a lemongrass blend and I went for a fragrant rose flavour.
Two long trays of savoury snacks are brought out for you to nibble on, then an enormous stand of sweet treats, and finally hot scones with clotted cream & jam - I couldn't even finish them at that point (and I love a good scone).
The skirt I wore is a new favourite piece, picked up in one of my favourite boutiques in Shanghai. Red front, black back, zips all the way up and curves beautifully at the sides, with folded detailing on the front. Fun!