Last weekend was my two year anniversary with Jarv. Unfortunately I was teetering on the edge of what felt like death, suffering a case of horrible gastroenteritis that gave me four-day stomach pain, incredible nausea and all the rest. Just great timing, there. Since then I've meticulously (and obsessively) disinfected every single door knob, surface and light switch about three times. I think it's safe to say my home is germ-free.
Anyway, on the plus side, despite being ill, I managed to drag my ass down to Syon Park, where we'd booked an overnight stay at the Hilton.
Dinner was wonderful, I
loved
dessert - chocolate heaven. The first room we were given had a broken sink plug, so we changed to a (nicer) one on the ground floor. That weekend the Hilton were hosting some sort of event - not sure what for, but later in the evening whilst we were enjoying a drink in the bar/lounge we were treated to the sight of many inebriated women holding their shoes in hand and traipsing bare-foot through the lobby. Ahh, England.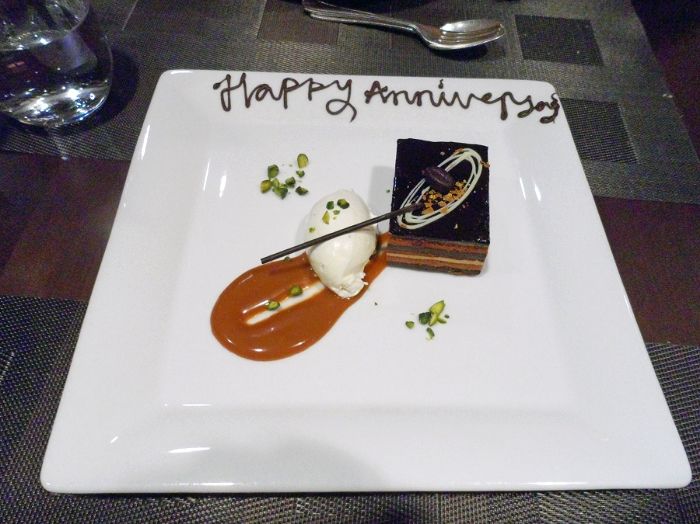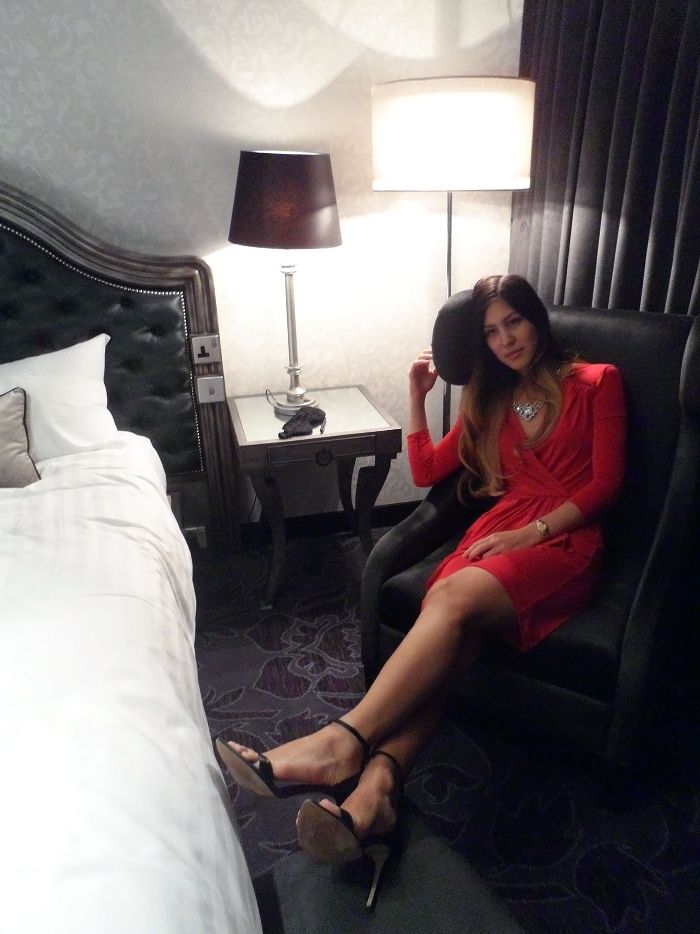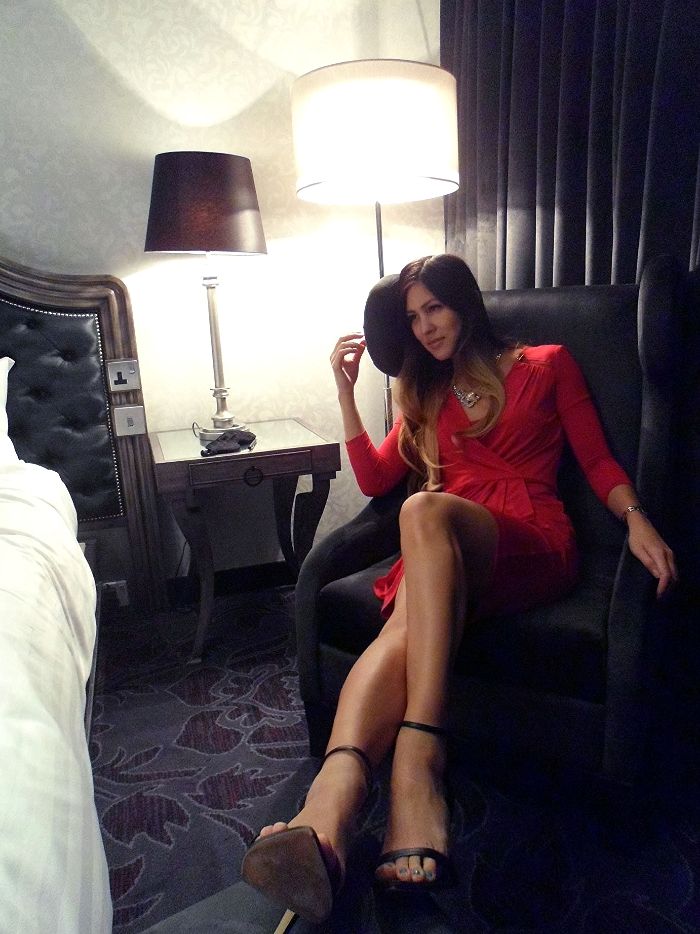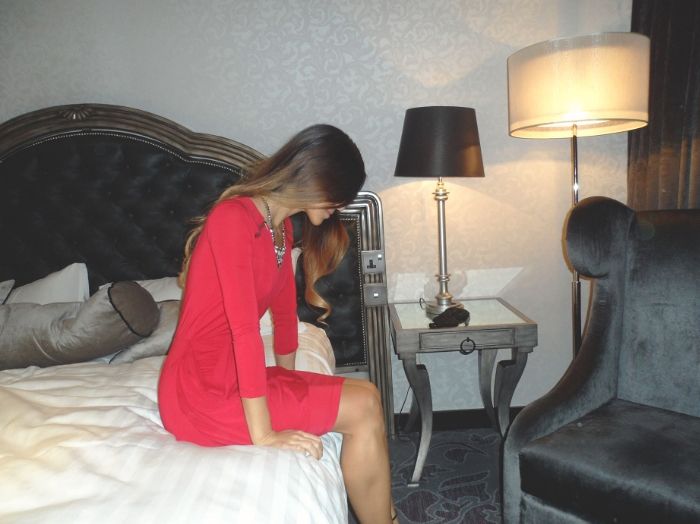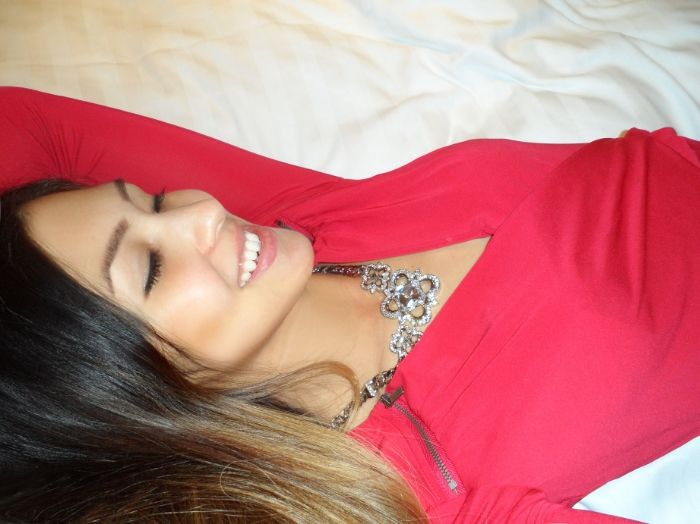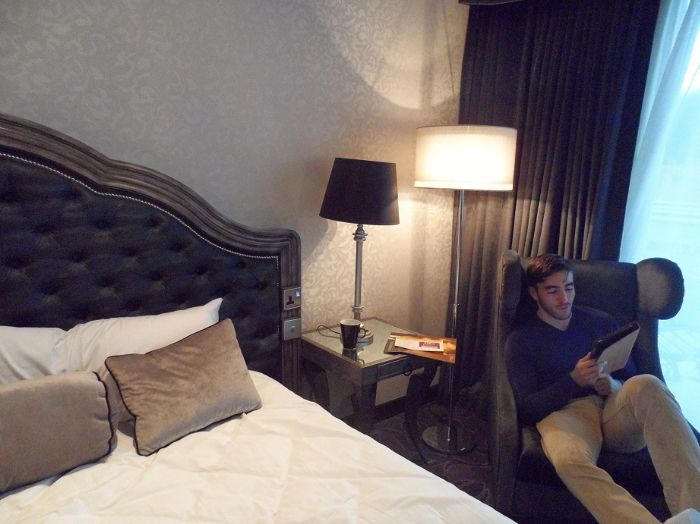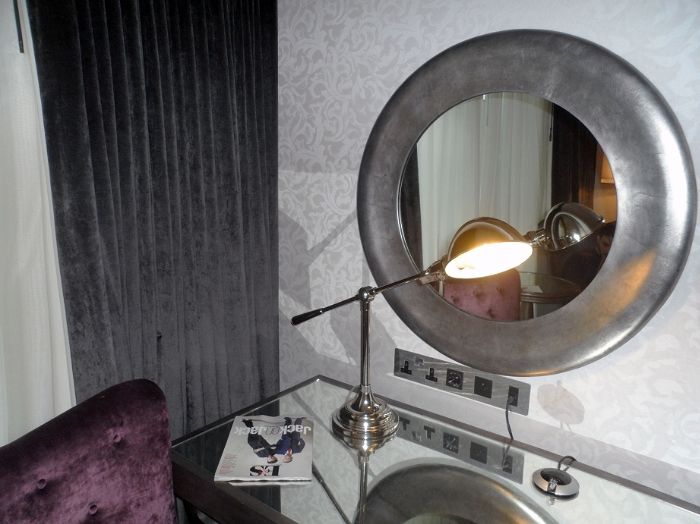 Dress (similar
here
and
here
), necklace (
Lola & Grace
, similar
here
and
here
), heels (
Zara
, similar
here
and
here
).
I love the soothing palette of this room - isn't it gorgeous?