R
emember a month or so ago I posted a photo of some gorgeous jewellery Lola and Grace sent me to photograph and style? Here's the first outfit.
Scene: A sunny but windy day in El Saler, Valencia.
Photographer: My wonderful father :)
What else I'd wear them with: Plain t-shirt and skinny jeans.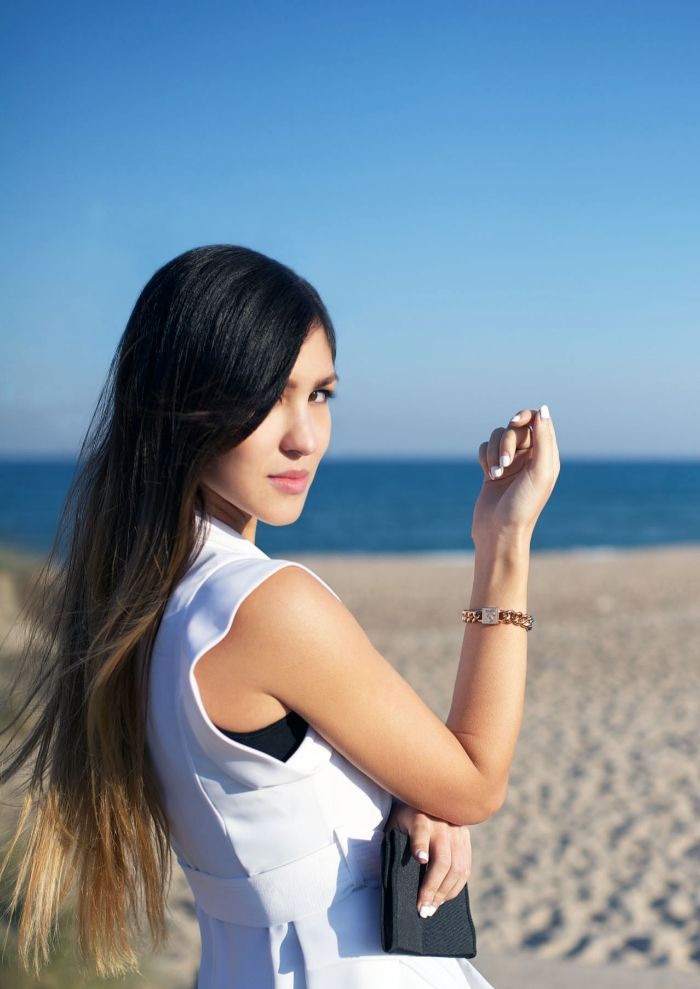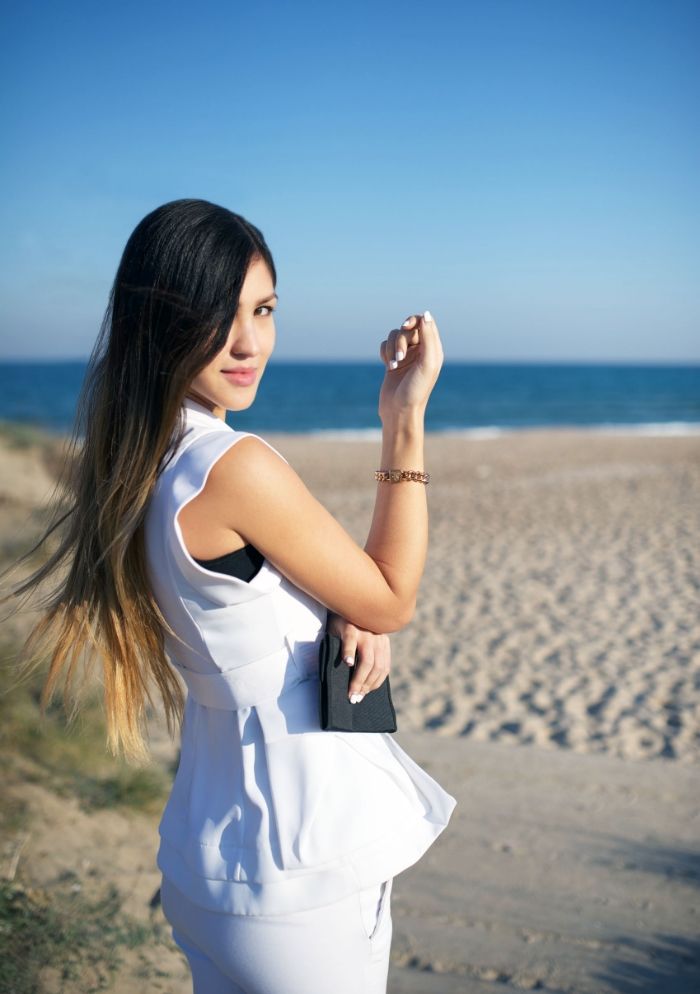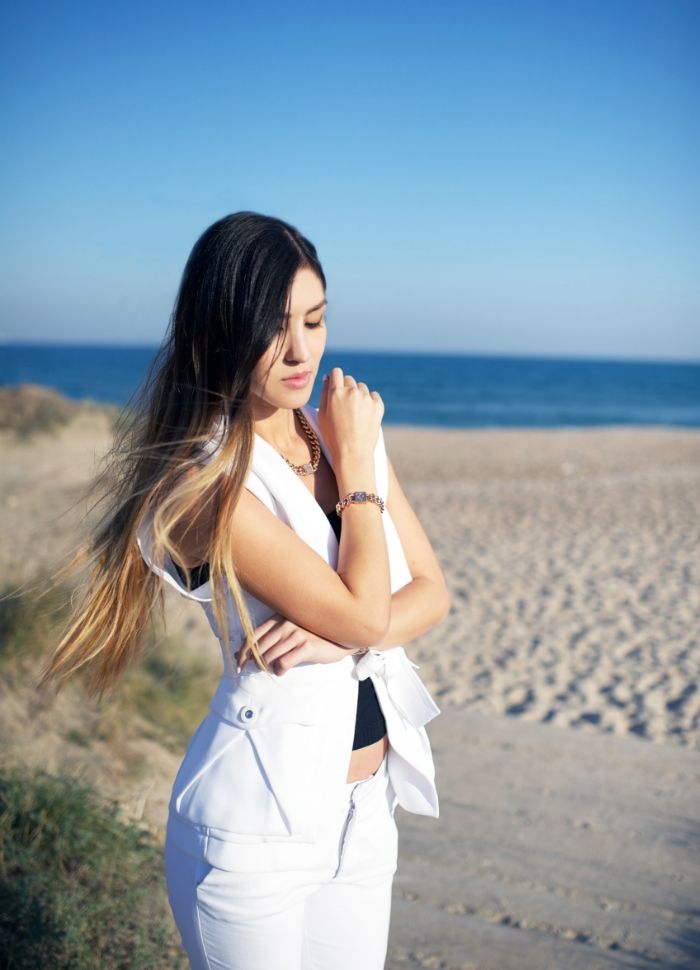 I love gold and white as a combo. Clean, elegant, summery. These rose gold chain pieces are a stunning addition to a basic outfit that needs a little something extra. I love rose gold as a slightly more subdued version of gold. The necklace and bracelet both clasp together via magnets, making them not only incredibly easy to put on and take off by yourself, but offering a very satisfying 'clink' into place as you do so. It's kind of addictive.One side of the clasp is adorned with sparkling Swarovski crystals. The other, the & logo of Lola & Grace. Beautiful, no?