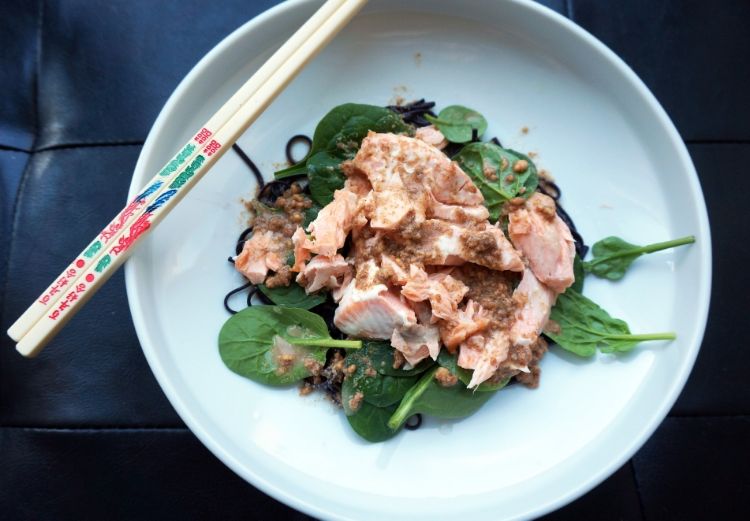 S
almon makes its way into at least two of my meals per week. Raw, pan-fried, oven cooked, whatever. I love it.
This dish actually included black rice noodles, but if you want it to be a super low-carb dish, just substitute the black noodles for more salad. Throw in some cucumber, radishes, whatever you please.
I simple wrap the salmon fillet in some foil and throw it in the oven at 200 degrees for 25 - 30 mins. The peanut sauce includes the following ingredients:
one to two tablespoon of 100% natural peanut butter (no sugar or salt added)
50 - 100ml of hot water
a teeny tiny pinch of salt
a dash of fish oil
a clove or two of minced garlic (I used pre-roasted garlic, but raw is fine)
a squeeze of lemon
a teaspoon of stevia
When it comes to sauces and soups, I'm not huge on exact measurements. I just add and taste until it's to my liking. The sauce may look a tad runny, but it tastes absolutely divine!