I
completely forgot to post the deliciousness that was our Valentine's Day dinner. Our ritual (can you call it a ritual yet if it's only been two years?) is to cook up a deliciously decadent meal at home, instead of braving a sea of giddy, overly mushy couples (or worse yet, dates in which one person is begrudgingly forking out 200 quid for a meal they don't even really care about because their s/o undoubtedly expects it of them). on a night which, really, is no different to any other.
Oh, I don't dislike Valentine's Day. I mean, I'm always up for gorging myself on chocolates, and being gifted flowers is never something to scoff at. It brings me immense pleasure to see Jarv come home from work with a grin on his face, and I love setting the scene with a couple of candles and preparing the food together. But let's admit it: it is a bit of a 'Hallmark holiday'.
Anyway, our 'ritual' is to head over to Waitrose or F&M and pick up some slightly more decadent bits and bobs for a stay-at-home meal where we can enjoy each other's company over some awesome food. There's a great pleasure I take in our "Special Occasion At Home Meals". We spend the day before and day of running around the city frantically hunting down the essentials for our pre-planned menu. Jarv picks up a bottle of Sauvignon (he knows it's my favourite), or perhaps some bubbly. Dessert, whilst it is my favourite thing to make, is usually left to the pros (the best are the Gü puds...good Lord they are tasty). Then we savour in spending an entire evening cooking, eating, cooking, eating, cooking and eating. Well, that's a bit of a lie. Jarv does most of the cooking.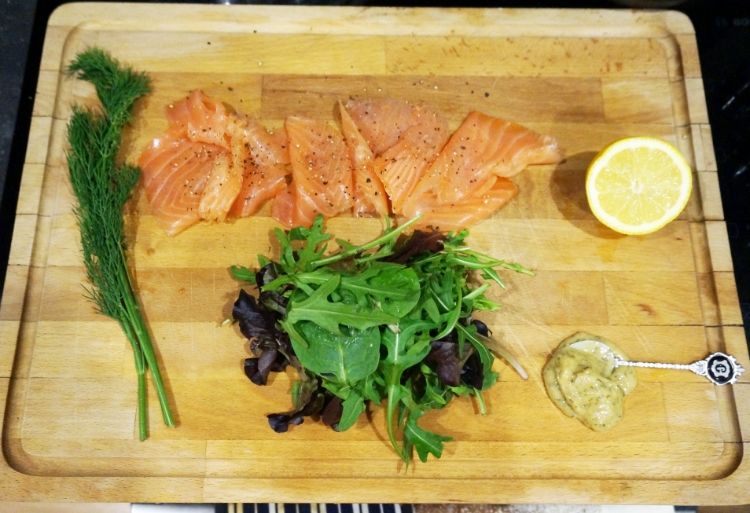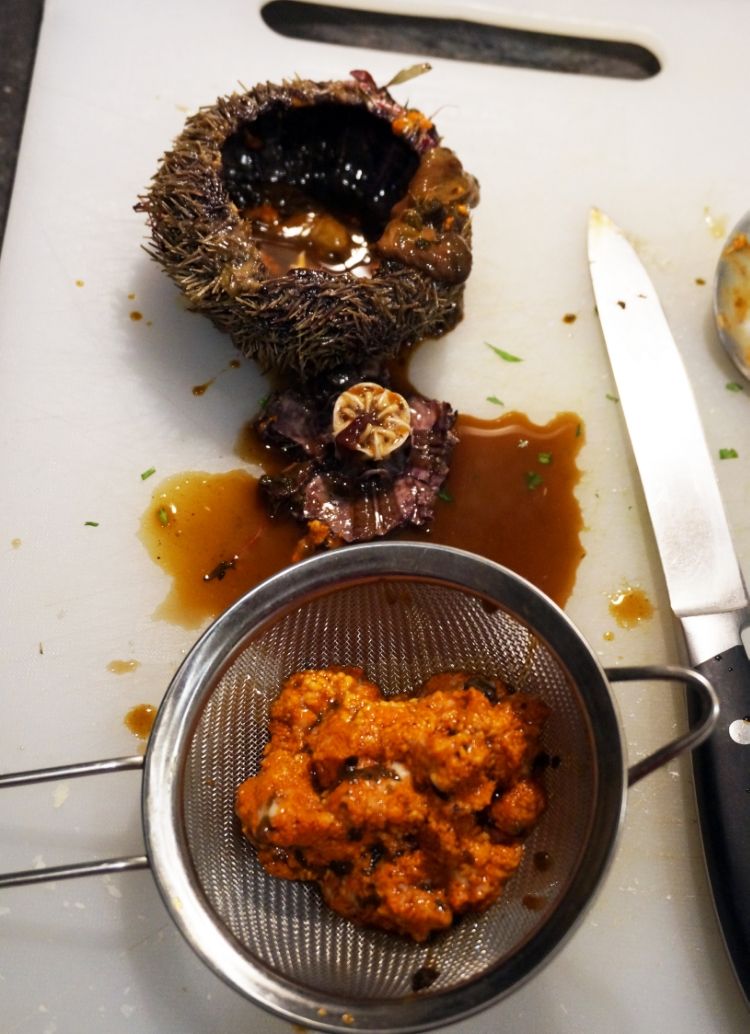 Jarv dealt with the scooping out of the uni (sea urchin) whilst I lurked behind him, helpfully hovering over his shoulder pulling faces.
Pan-fried scallops topped with Parmesan cheese and a mango chutney.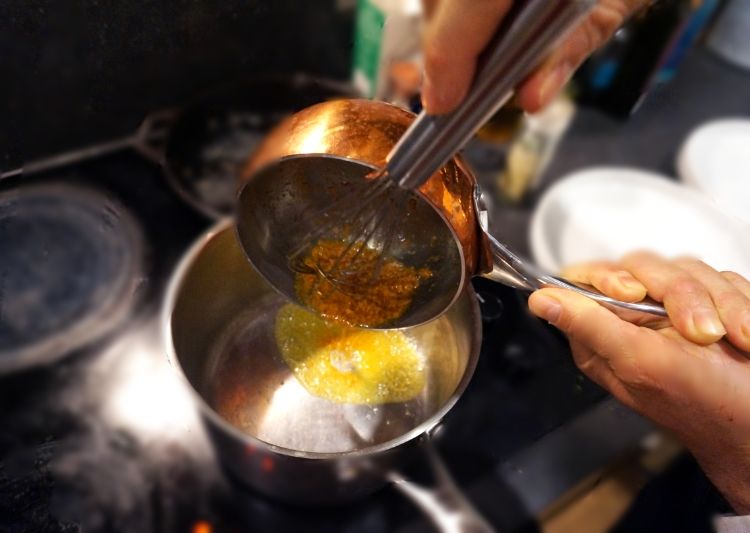 The uni is cooked with butter, and the vermicelli later tossed in it.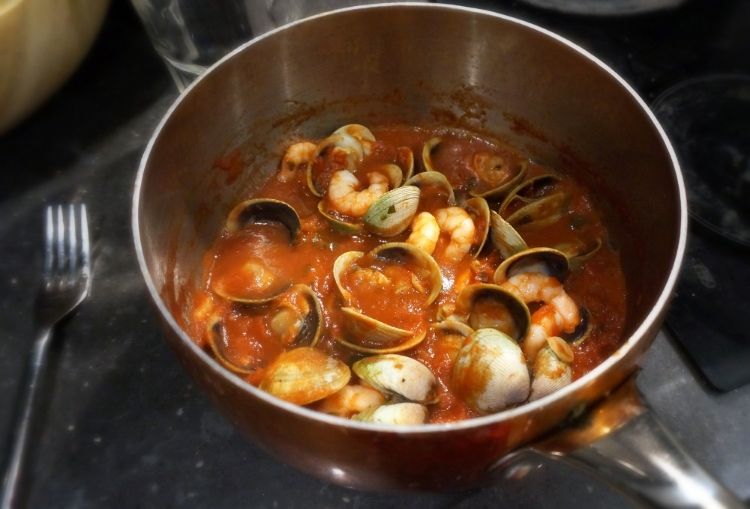 Cooking up some clams & prawns for our seafood pasta dish. I can't get enough of anything Italian.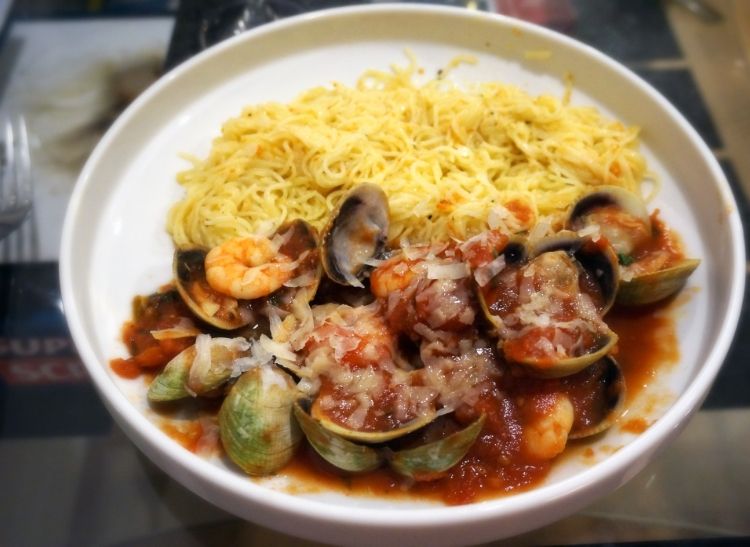 I wanted angel hair pasta but Waitrose didn't have any, so vermicelli had to suffice. It came out a tad clumpy and soft, so lesson learned there, I suppose. Still, flavour-wise, everything was spot-on.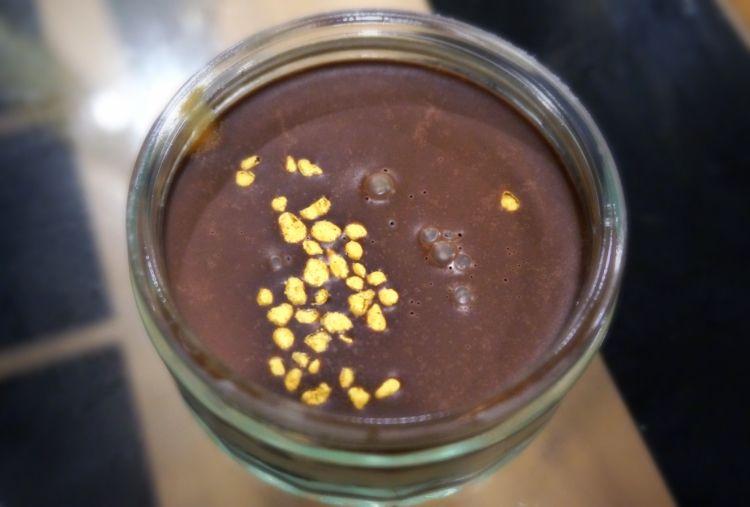 The beloved Gu pots I was talking about. Incidentally, I also like to collect the jars afterwards and use them as tealight holders. Double win!
Did you have a good Valentine's Day?