D
o you ever find yourself doing a complete 180 on a piece when you try it on? Sometimes just touching an item I wasn't sure about makes me do a double take and go back for a closer inspection. This dress (an unlabeled piece from a boutique in Shanghai) is like stroking a puppy - it's so soft you can't stop running your hands over it. Not only that, but the thin material clings to the body in all the right places - gathered at one side of the waist, the material is pulled up in the most devastatingly alluring way. I almost felt it was too sexy for a daytime look, so I threw on a white blazer over it to tone it down.
I met up with a dear friend who has just moved into my neighbourhood (yippee!) on this gorgeous afternoon. We sat outside, legs out, sunglasses on, ice tea in hand. How very British of us. The sun kept hiding behind clouds, though, and then we felt a little silly, basking in the chilly shade with goosebumps. Then again, half of England was around us doing the same, so when in Rome, eh?
I'll get more detailed photos of the dress next time. Jarv was away over the weekend and these photos were snapped quickly by Kira's boyfriend who we happened across at a convenient moment and forced into assisting us.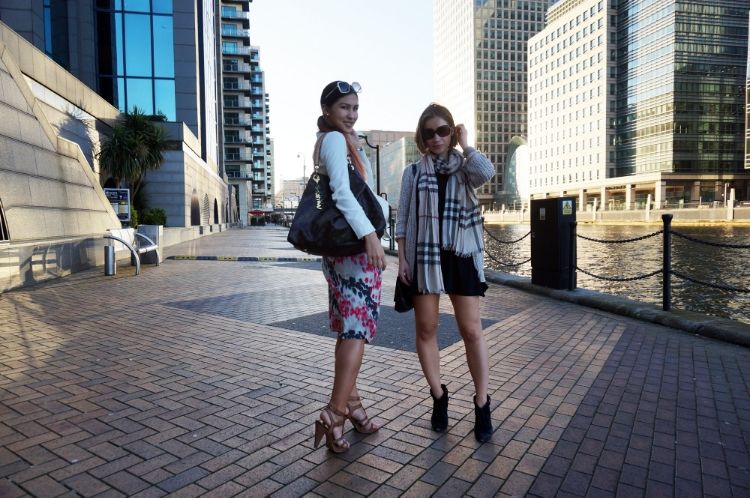 Get the look:
Dress from Shanghai
Heels from
New Look
, similar
here
Louis Vuitton bag