A
charming little place that transports you straight to Italy,
Maxela
does meat, and it does meat
well
. I honestly forgot I was in London a few times throughout the meal. Maxela starts off as a traditional Italian butchery, but walk on past the counter of red raw meats and through to the back room where the intimate restaurant area is located, and you'll soon feel right at home.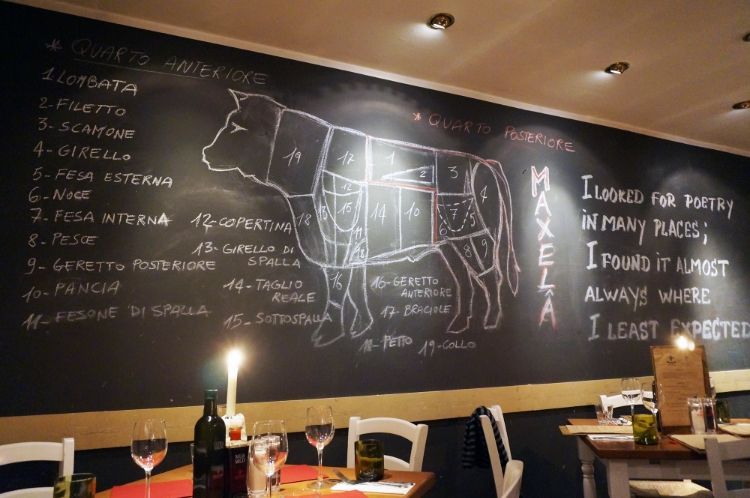 From cured meats to raw carpaccio and tartare to every cut of steak imaginable, these people are experts in beef, evidenced by the freshest, most flavourful steak I have ever had in the UK. The waitstaff are knowledgeable, professional and friendly (and all Italian, I might add). We even overheard a senior waiter educating a new member of staff in Italian on how to correctly serve - "Wait, the gentleman has stood up! Give him his menu when he is seated". I really appreciate a place where proper service is valued.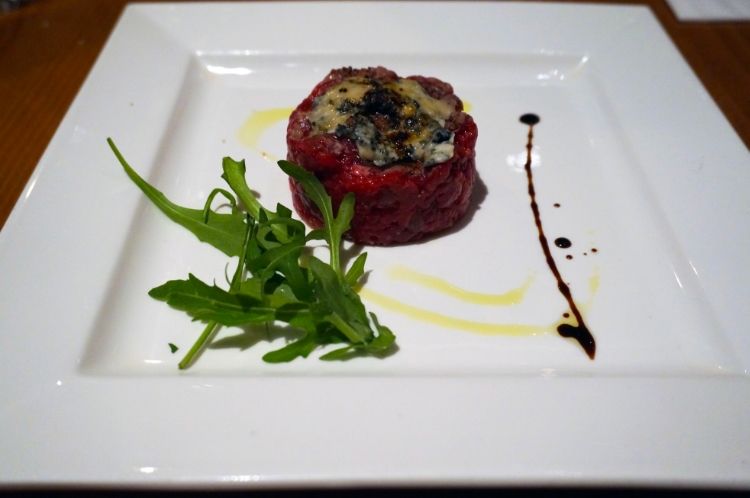 Our meal began with steak tartare topped in melted blue cheese. I'm a huge steak tartare fan, not so much blue cheese, but believe me, I happily chowed down on my portion. It was divine.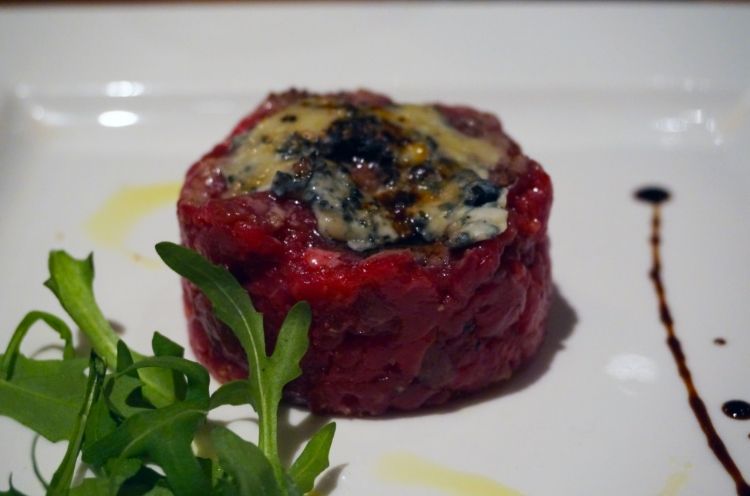 We nibbled on thick, yeasty white bread with olive oil, balsamic and salt (don't you just love the patterns the balsamic make in the oil?) as we eagerly anticipated our mains.
The steak knives are brought out and grandly skewered in a chunky block of wood.
I chose the Filetto di Fassone, the tenderest cut of Fassone Piemontese beef, because I love my steak rare, tender and easy to chew.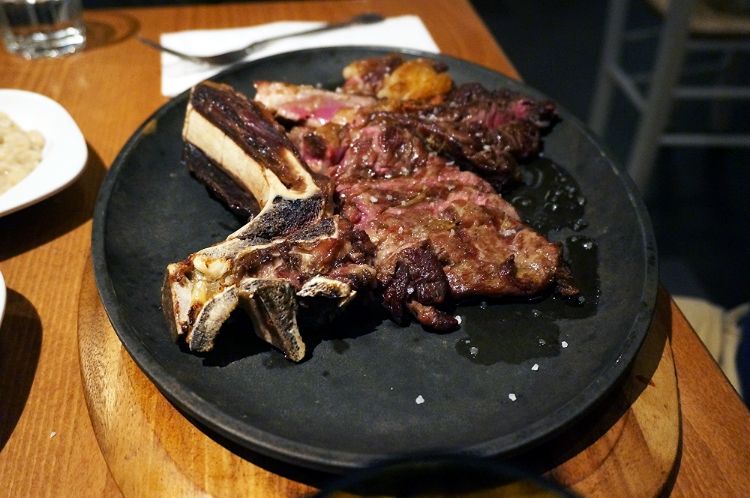 Jarv opted for the Fiorentina Maxela - a T-bone steak with extra virgin olive oil & rock salt. You should have seen his eyes light up. There's nothing Jarv loves more than a big, meaty, manly hunk of steak!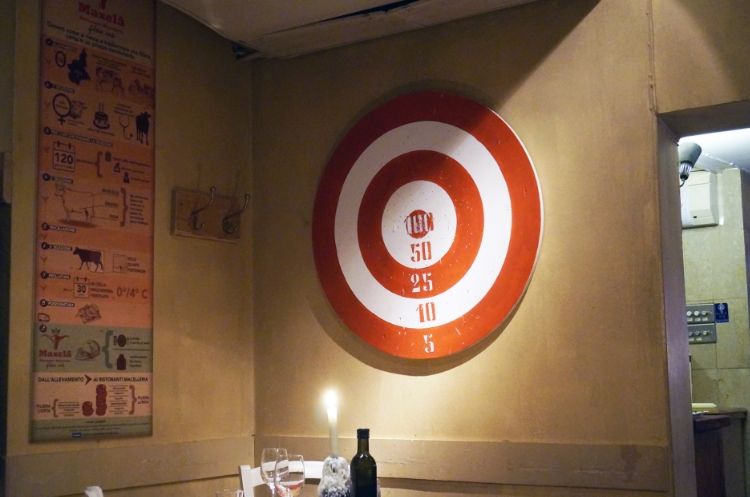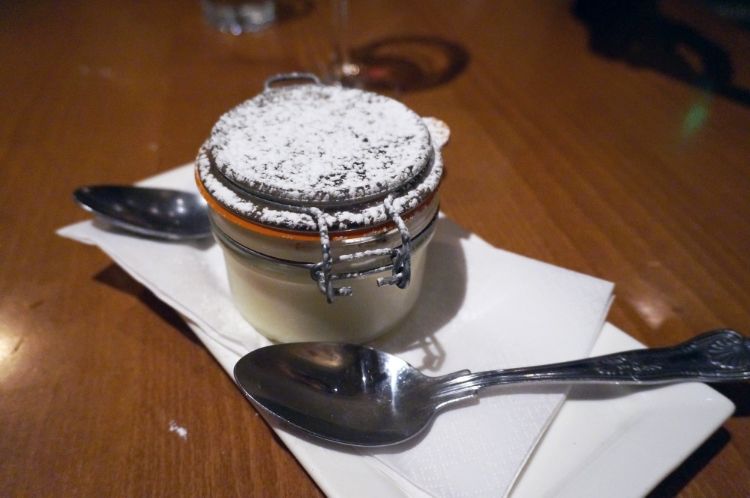 And I never decline a tiramisu.
I've had many a good steak.
Gaucho
(despite the gaudy decor) does delicious beef;
Iberica
has an amazing steak for two on the menu that still makes my mouth water; in Valencia, Jarv introduced me to his family's favourite Italian place, where the steak is presented on a hot plate and topped with foie gras (if you so choose). And of course, in Italy, Jarv and I shared the most ridiculous
1.4kg Bistecca Fiorentina
I have ever come across. By London's standards, however, I happily proclaimed Maxela as having the best steak I've eaten outside of Italy.