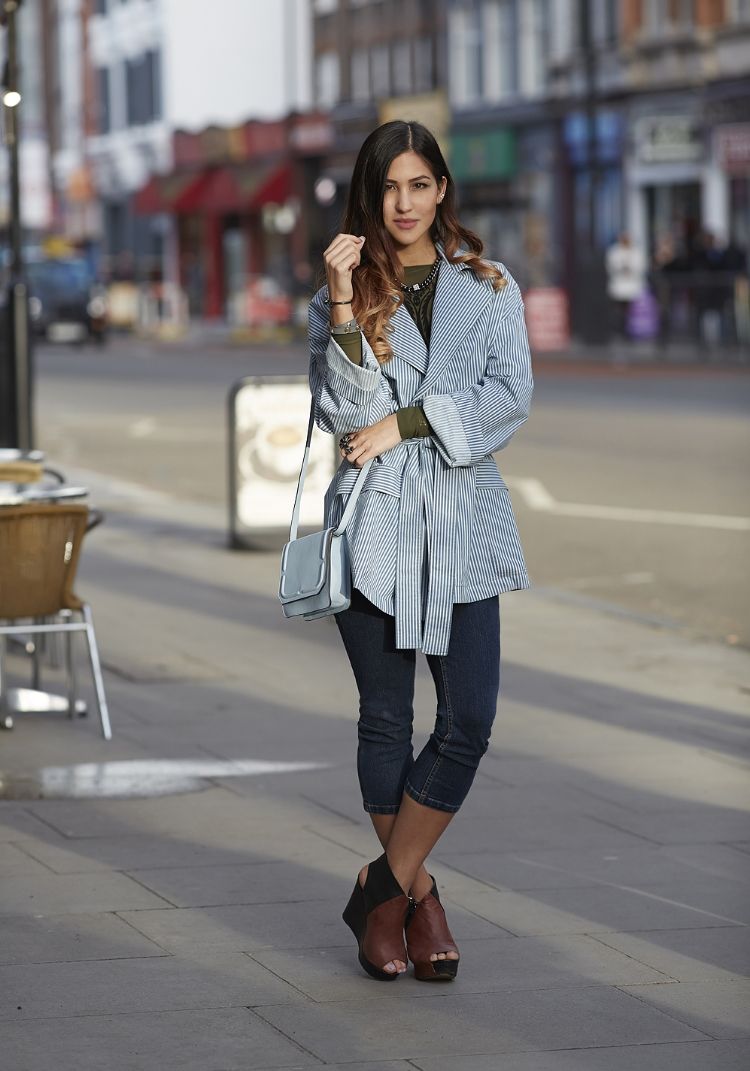 Get the look:
Unknown handbag
; similar
here
Wedges from
Sam Edelman
, no longer available but similar colour
here
A
week and a half ago, I attended the wonderful
Lola and Grace
's blogger event, held in the prestigious McQueen's Florist, near Old street. The minute you walk through the door, you're greeted with the scent of a hundred kinds of stunning flowers of all colours and sizes. What I wouldn't give to have fresh flowers in my apartment every single day!
The event began with a mini tour of the latest collection to be brought out, delicately arranged amongst the flowers and plants; an indulgent array of punk-y gunmetal pieces, chunky gold necklaces, delicate chains and studs, and lots of beautiful pieces in their signature rose gold. I then spent a good fifteen minutes indulging in the spread of cupcakes, fruit pots, tarts and bubbly before being introduced to Robyn Kotze from In Style magazine, who styled me in the striped blue & white jacket above, a robin egg blue handbag and some gunmetal Lola & Grace pieces. The look was deemed "Relaxed Glamour", and out onto the street we went to shoot the outfit. I was really feeling the grey tones - though I tend to either dress quite casual or feminine, I sometimes like more rock/punk style outfits too, which the gunmetal reminded me of.