We flew out of Sydney on Cathay, heading towards Hong Kong for a one night stopover.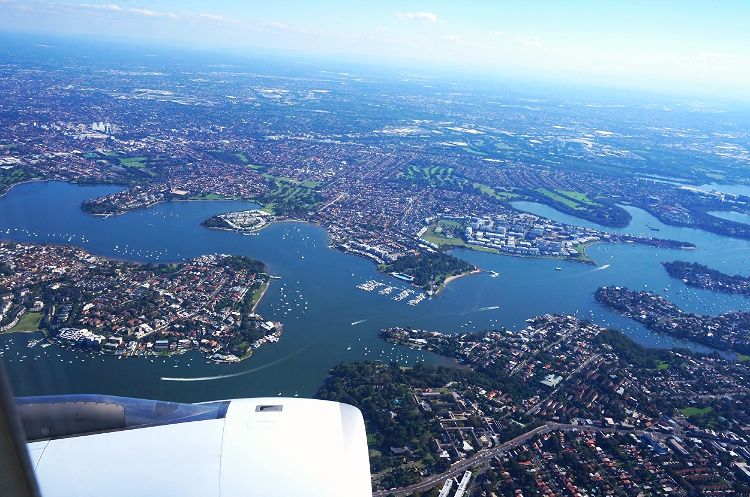 I changed clothes at HKG airport, and from there we headed straight to the Ritz Carlton, dumped our bags in the lobby and rushed up to the 118th floor to check out
Ozone bar
, Asia's highest bar.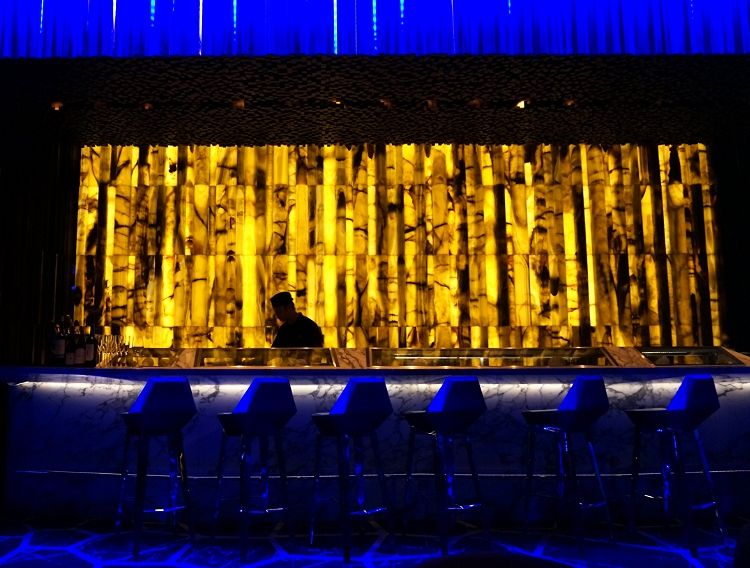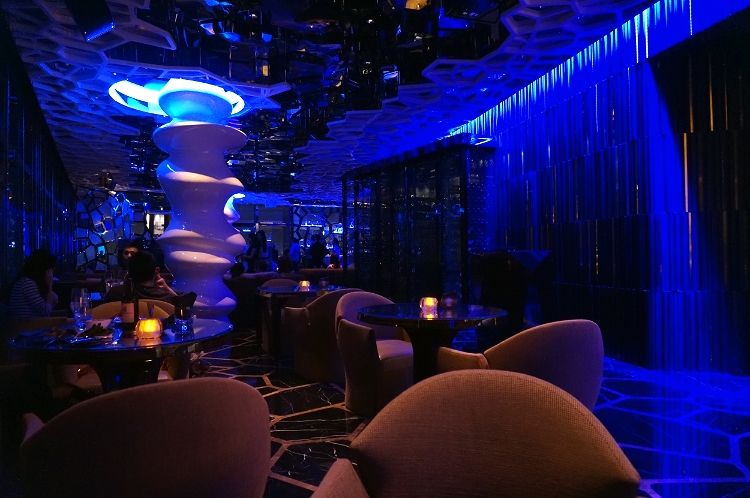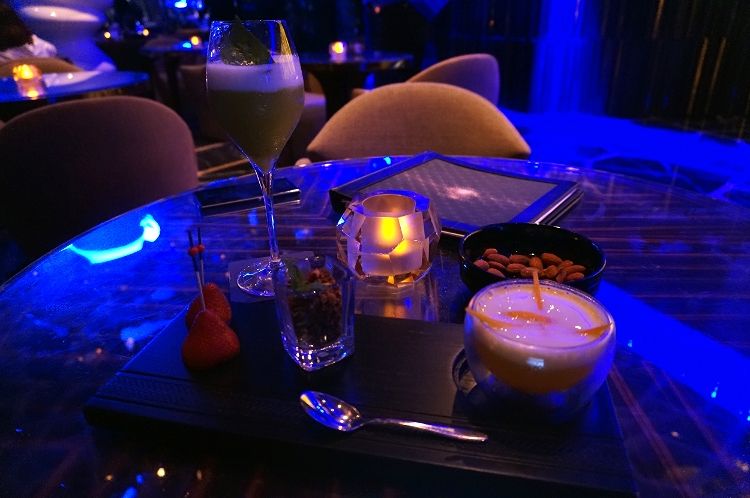 Decor was funky and the drinks were inventive and delicious, however I don't recommend visiting (IF you're going for the view) on an even slightly foggy or misty day. We couldn't see a thing, which was a little disappointing. It hadn't looked foggy in the slightest downstairs at the lobby, so it was a bit of a shame.
Anyway, we stayed for about 2 hours, went back to our hotel to zonk out for the night, had a pretty decent buffet breakfast the next day and off we went to the airport again.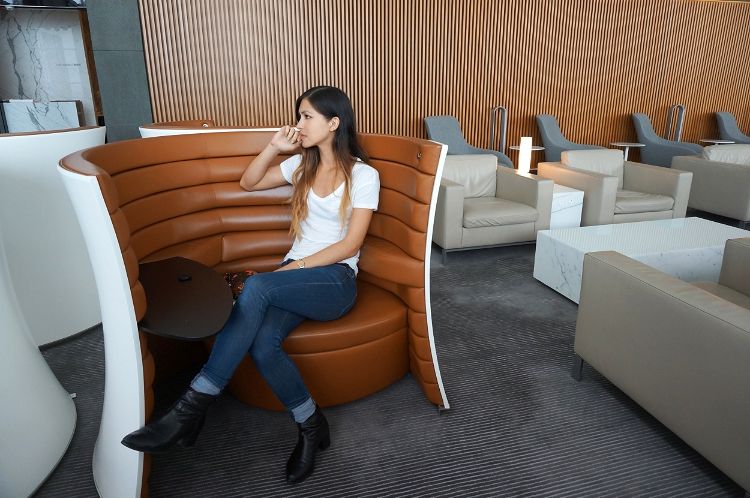 Then heading back to the entrance area for some champagne: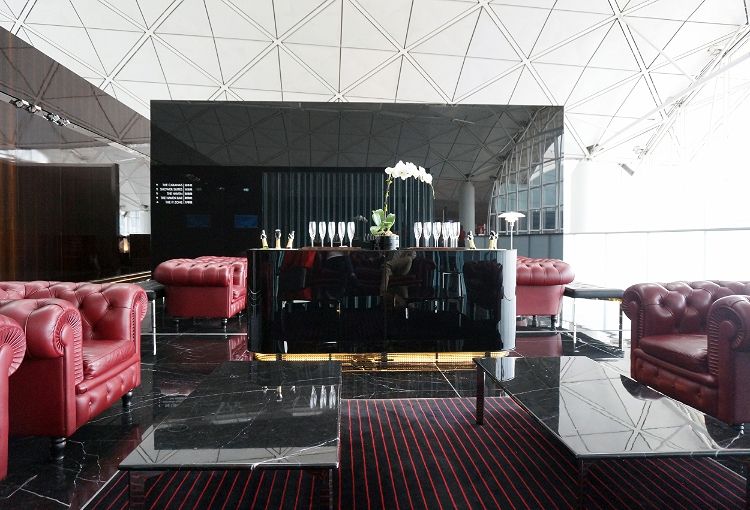 Then stuffing our faces with some a la carte and buffet food before renting a private cabana for an hour. The cabana included not only a waterfall shower but a tub, bathroom and waterproof sofa. It can be rented for up to an hour and a half.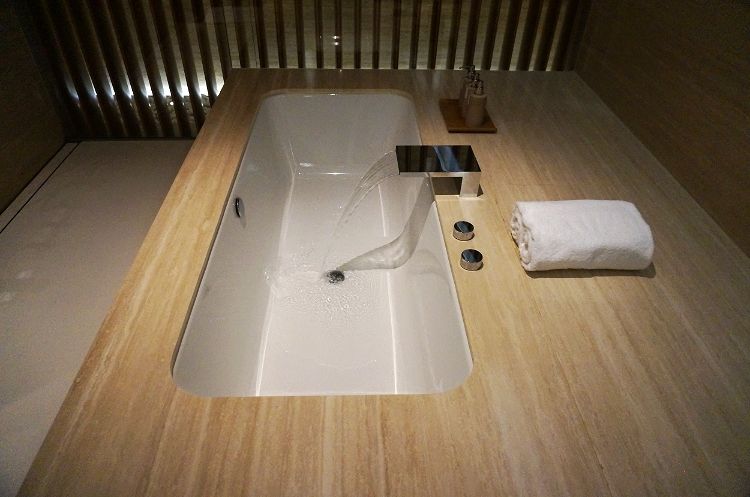 Afterwards, we decided to snack on some noodles at the noodle bar: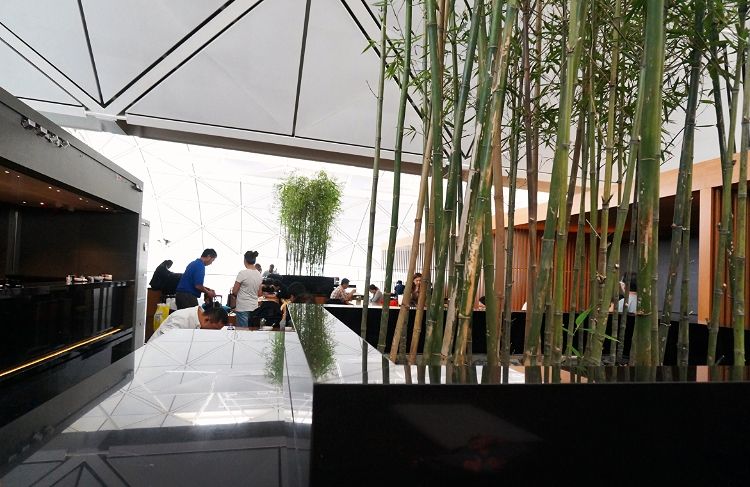 Before heading over to explore the
Qantas Business + First Class Lounge
. The Qantas lounge was excellent - a little quieter, with barmen who knew exactly what they were doing and serving up drinks swiftly and deftly.
We finally made it on to the actual plane...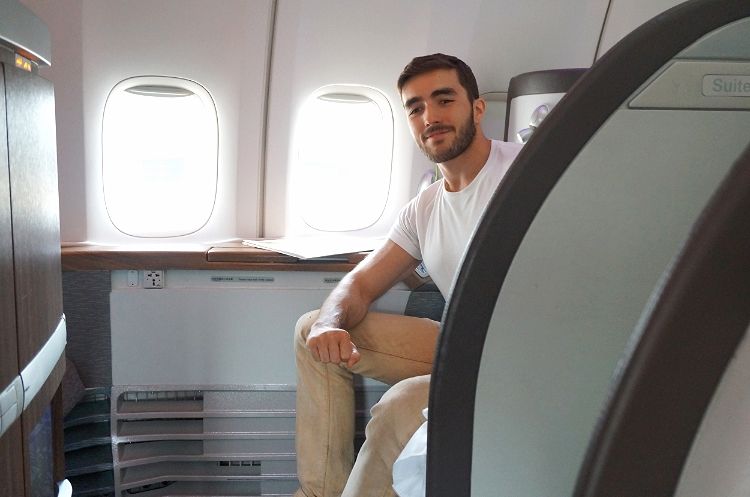 Only to discover we had almost the entire First Class cabin to ourselves! Since it was the first time I'd ever been in a class that allowed for a setup where two people could actually dine together, we asked the wonderful flight attendants to set up a table extension so Jarv could sit in the "buddy seat" (heh) and join me for lunch.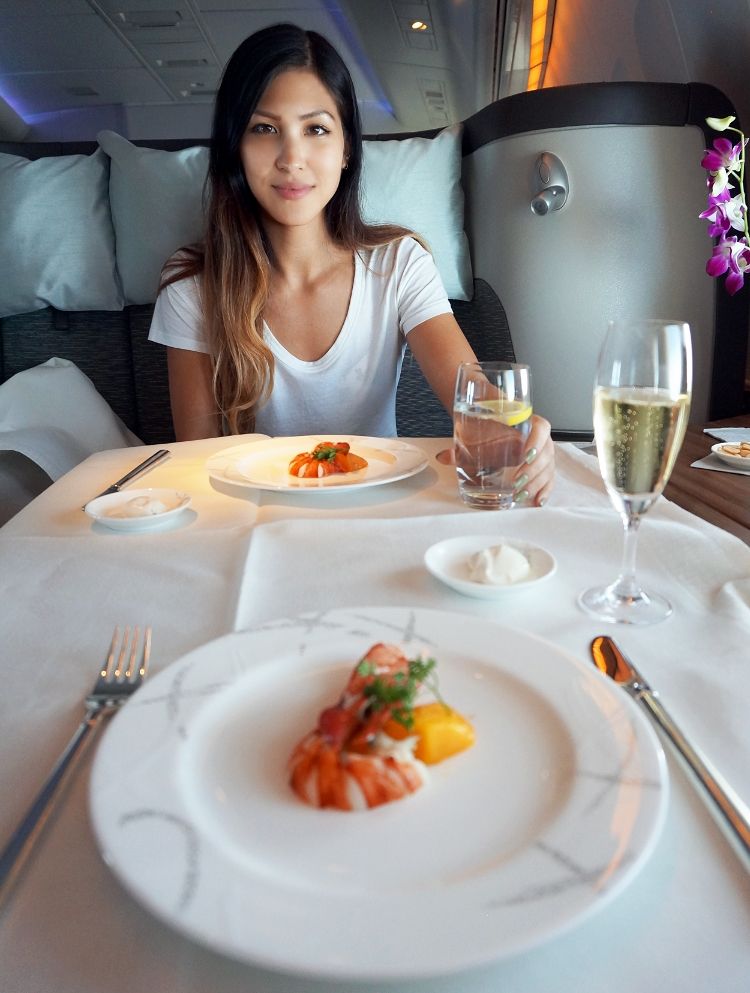 Probably the most beautiful airplane food I have ever seen (or will ever see). We both went for the Japanese kaiseki set meal (egregiously greedy gluttons that we are, both also opted for lobster as an extra starter - who do we think we are??).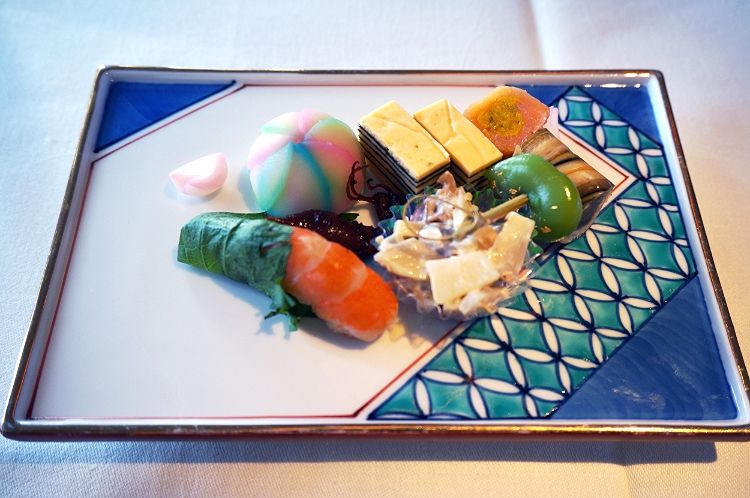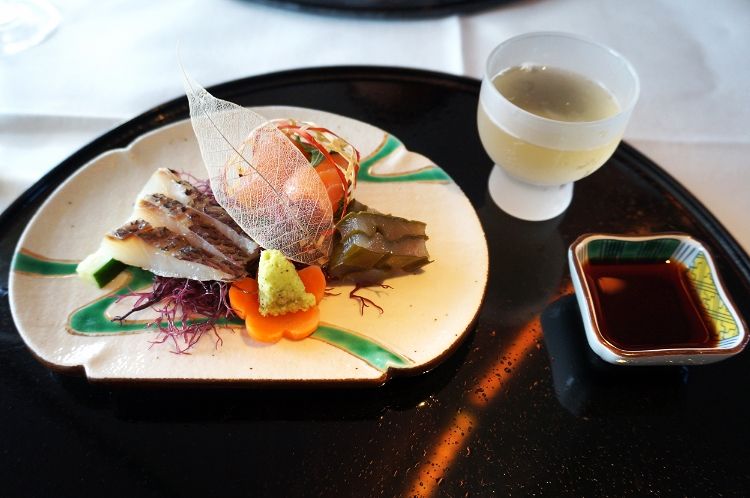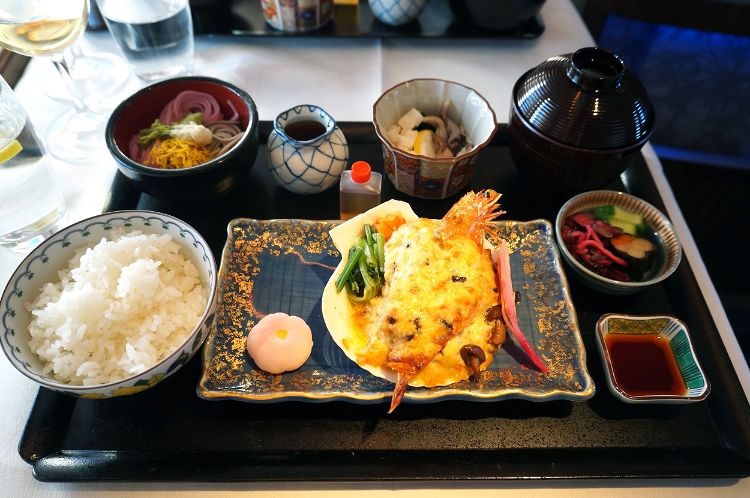 For our 2 nights in Tokyo, we were staying at the Conrad hotel (more on that later). We had a drink in the lounge and slumped into bed. Our friend (who lives in Tokyo) joined us the next morning for breakfast (which they generously didn't even charge him for in the end) and our final day in Tokyo consisted mostly of stuff like this: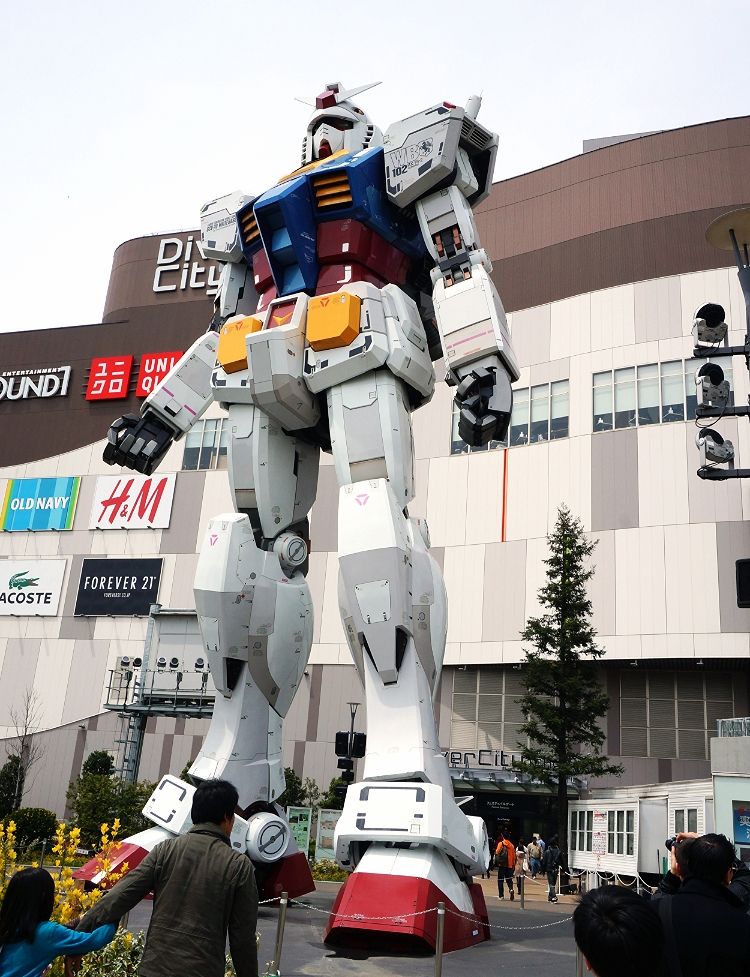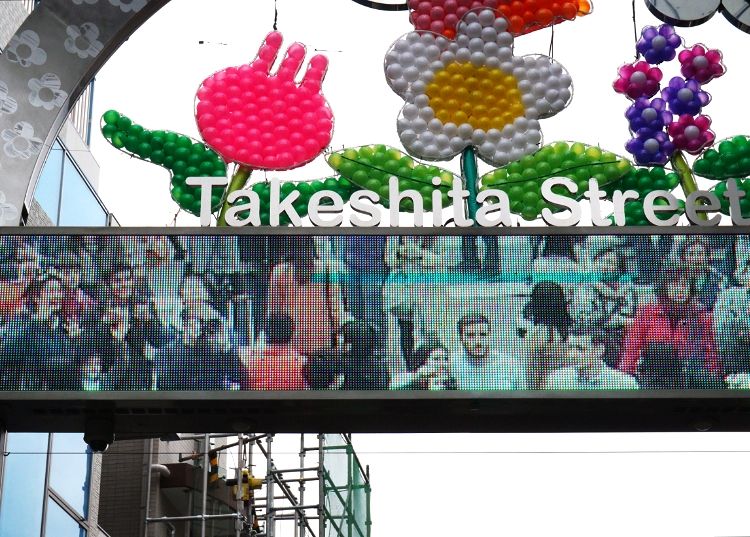 Ha, yeah, I laughed at the street name too.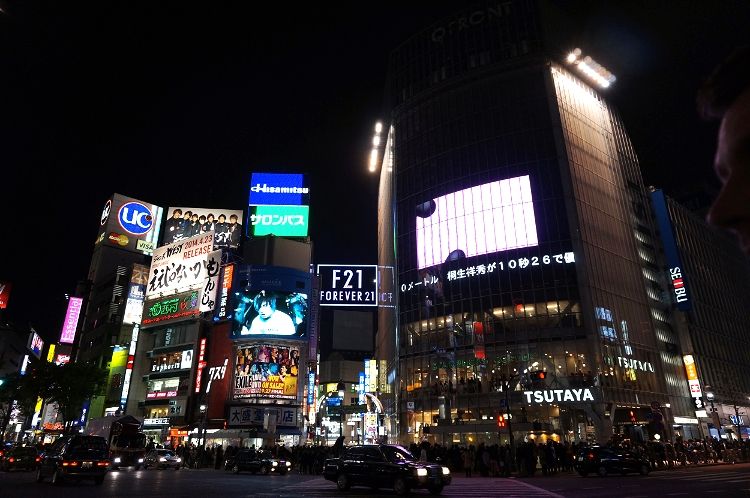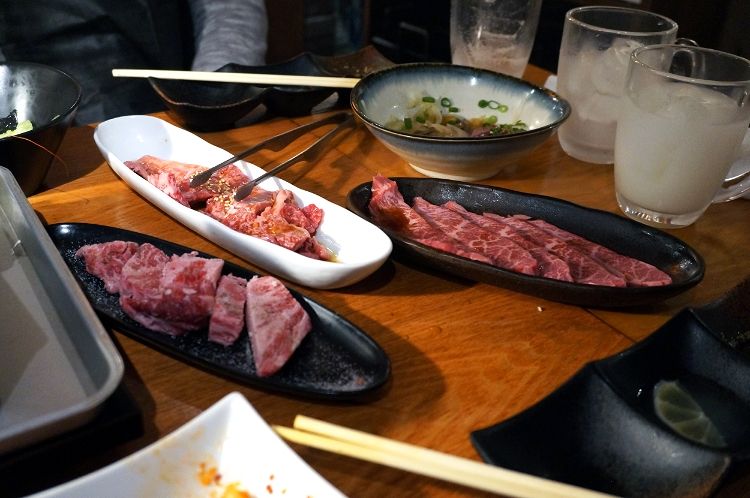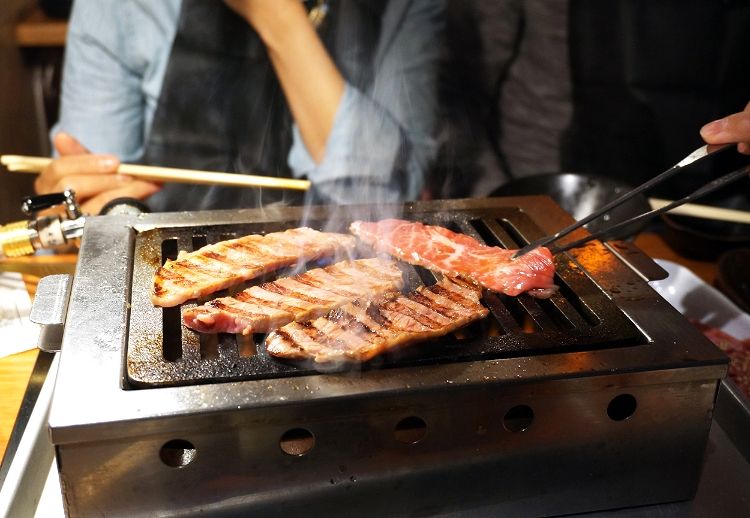 Plus some shockingly impressive karaoke bar belting from the guys (I think I'll refrain from sharing those photos) where we befriended a Japanese "city boy" and pretty much drank him into oblivion.
Then back to London we went. Thus concludes an incredible, unforgettable journey to discover two new countries (and one new continent), with endless fun, food and fabulousity (it's a word, okay?) along the way. Japan is such a beautiful, historically rich country, deeply entrenched with a strong sense of tradition and culture...and just a touch of madness. As for Australia, well, I've already decided I want to move there.