L

oafers are my new favourite flats. They're a little dressier than ballet flats (a style I've never been hugely fond of, except for their comfort after a long night in heels), and still casual enough to wear to a lunch, to do your groceries, to run around in all weekend. This pair is fast becoming a popular choice for me. The first two times I wore them, my heels had blisters and I cursed myself for once again buying a pair of shoes based on looks more than practicality. Now, however, they wear like a dream, and I can run around in them (sockless, even) all afternoon.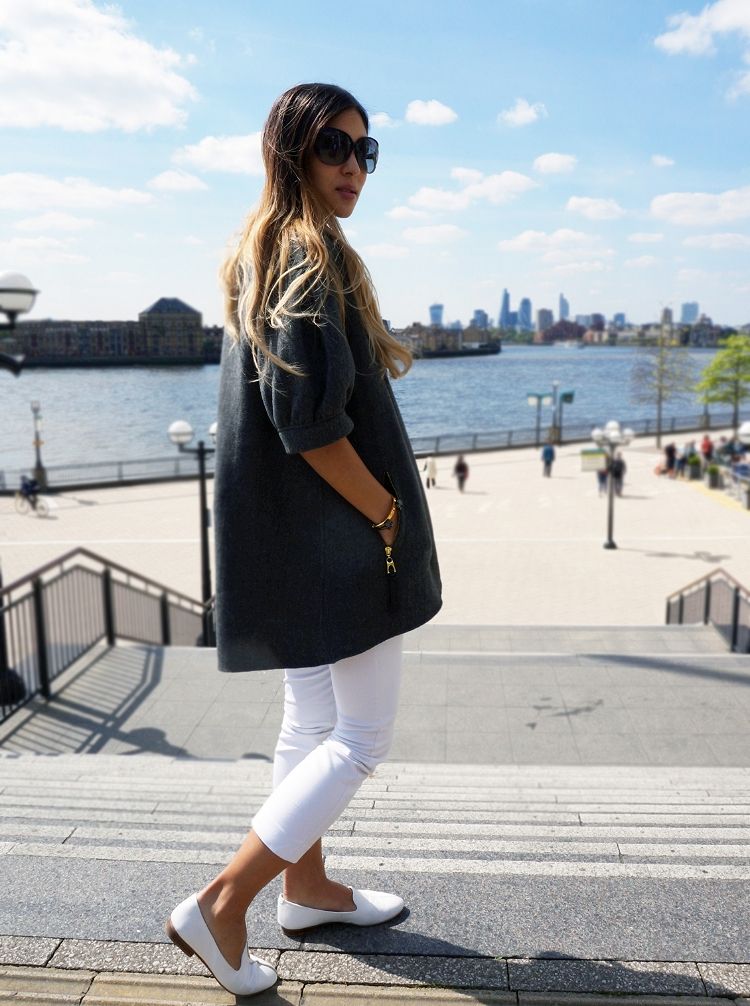 Get the look:
If you've visited my blog before, you may have seen the coat already

here

and the trousers

here

.
As for the rest - gunmetal bracelet c/o

Lola & Grace
Yellow gold Love bracelet c/o

Celebrity Inspired
White loafers from Shanghai, similar

here

,

here

and

here
I'm pretty happy with the Love Bracelet - it's a lot lighter than it looks, and has a fun "DIY" element to it whereby you screw the two halves on together around your wrist, providing a super secure feeling. The quality is great. Don't do what I did by not screwing one side tight enough, therefore misplacing the screw itself within, gee, I don't know, the first 4 hours of wearing it. That was my mistake. Oops.
Celebrity Inspired

were kind enough to offer any readers of this blog a 10% discount on any product in their store - simply use the code EURIENTAL at checkout :)