A
quick post of last weekend's Saturday outfit. Dressing for comfort for a full day at
Bicester Village
, with an (accidental) safari themed outfit. I've had this dress for a few years and still love the colour + print mix and loose, slinky feel of it when I slip it on. I simultaneously feel dressy and casual. Ideal weekend wear, in my opinion. I also feel as though I got a huge bargain, seeing as it was discovered in one of those Shanghai boutiques with endless racks upon racks of clothing; not organised in any way, shape or form, of course, but haphazardly stuffed together on rails, forcing one to hunt through pretty much everything.
Do you have a favourite casual piece you turn to over and over?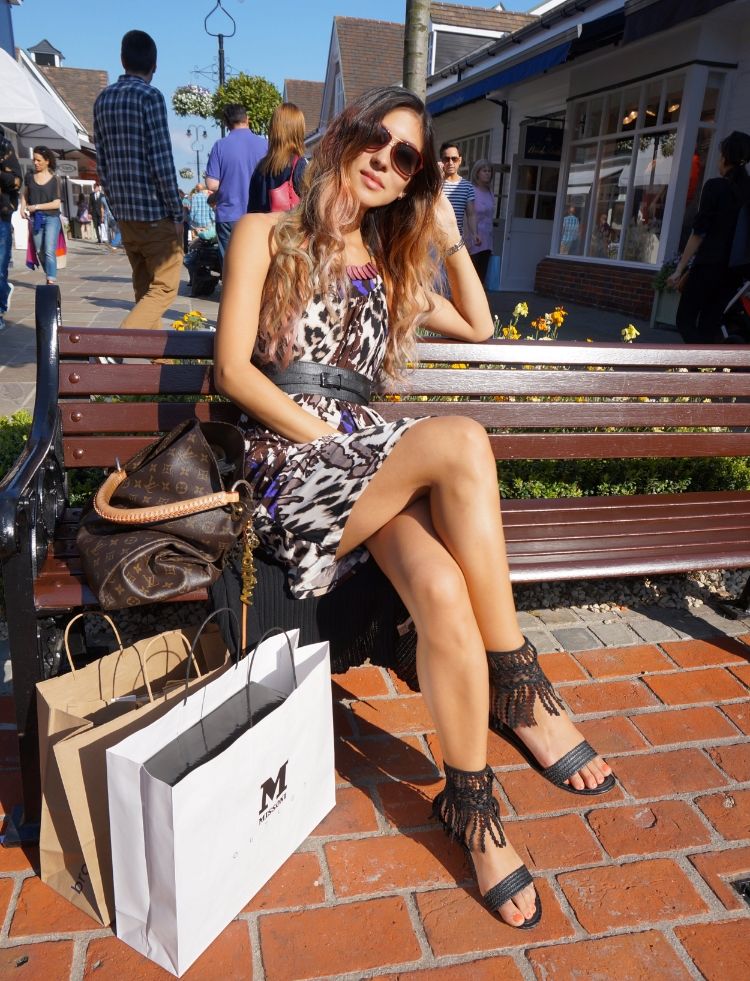 For the life of me, I couldn't find any similar dresses or shoes! That's one thing I love about Shanghai. There are hundreds upon thousands of nameless boutiques, stocked full of unique, one-of-a-kind items. Instead, I thought I'd share some of what I feel are appropriate and fun casual weekend pieces.