A
nother really simple dessert/snack today. I don't usually eat raw pears, they're just a little too soft and squishy for my liking. I like biting into an apple/peach/pear and hearing a loud *crunch*. Baked, poached or any form of cooked pears, on the other hand, I will happily devour.
I was talking to my
MUA friend
(she's amazing - check out her work) on a shoot the other day about the healthy recipes we like to whip up at home, and she mentioned sticking pears and apples in the oven.
Right
, I thought,
I'm buying some pears tomorrow
.
I washed and halved the pears, scooping out the middle. I then generously sprinkled cinnamon (perhaps a tad overzealous in my generosity on this occasion, by the looks of things) over the halves, crushed some cardamom pods and scooped out the seeds into the pear halves. Lastly, I squeezed a little light agave nectar over the lot.
In the oven they go, at around 180 celcius, for about twenty minutes to half an hour. They were soft but not falling apart - leave them in even longer if you want really, really well done pears.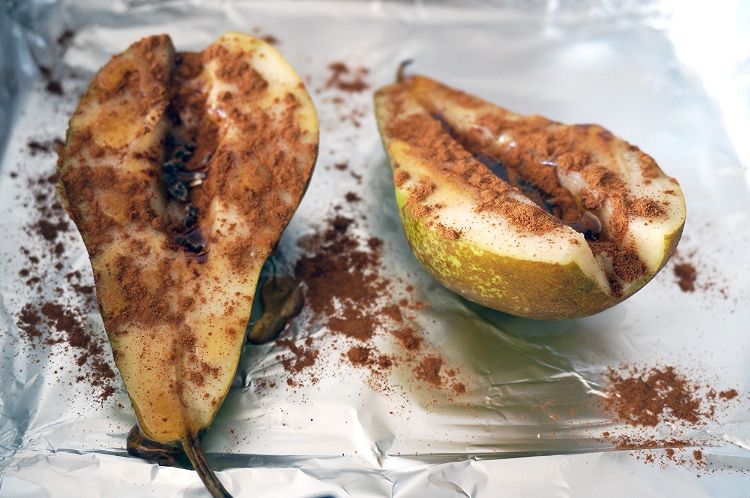 When they came out, the cardamom, cinnamon and agave had formed an almost caramel-like consistency (yum!). All that was required was to add a large dollop of quark (or greek yoghurt, ice cream, whatever you want) and drizzle over a little more agave nectar. Boom. Done. Eat up.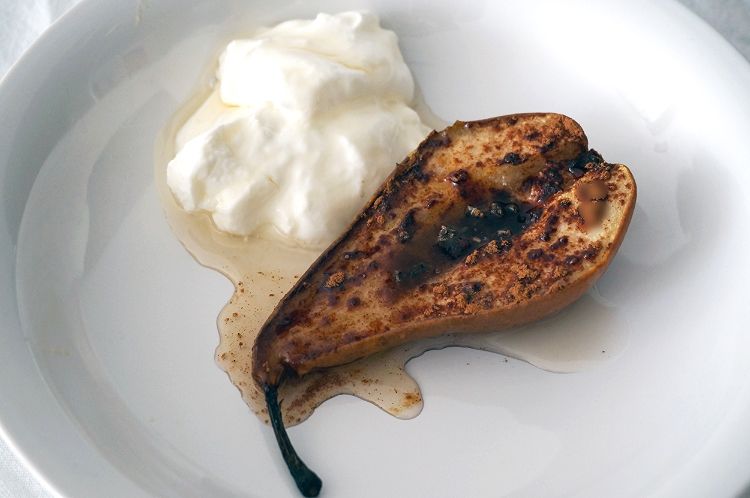 Do you do this at home? If so, what do you add to yours (or, if not, what would you add)?