Y
esterday, I had the pleasure of meeting co-founder of brand new clothing line
D'or Et D'argent
, Qing. I was drawn to the brand when they introduced themselves and I discovered we had both London and Shanghai in common - the two places I consider home in this world! Along with their passion for quality products, awesome designs I'd be happy to wear any day and a relatable story behind each print, I had a fantastic morning
spent shooting and hanging out
with the brand.
I chose 3 gorgeous pieces to share with you guys, the first of which is this
Bones of Buildings
t-shirt. I was drawn not only to the geometric angles and contrasting colours, but also to the inspiration behind it, where D'or et D'argent explains,
"
this is to highlight the 'bones of buildings' and remind ourselves not to be as cold as the cities we live in".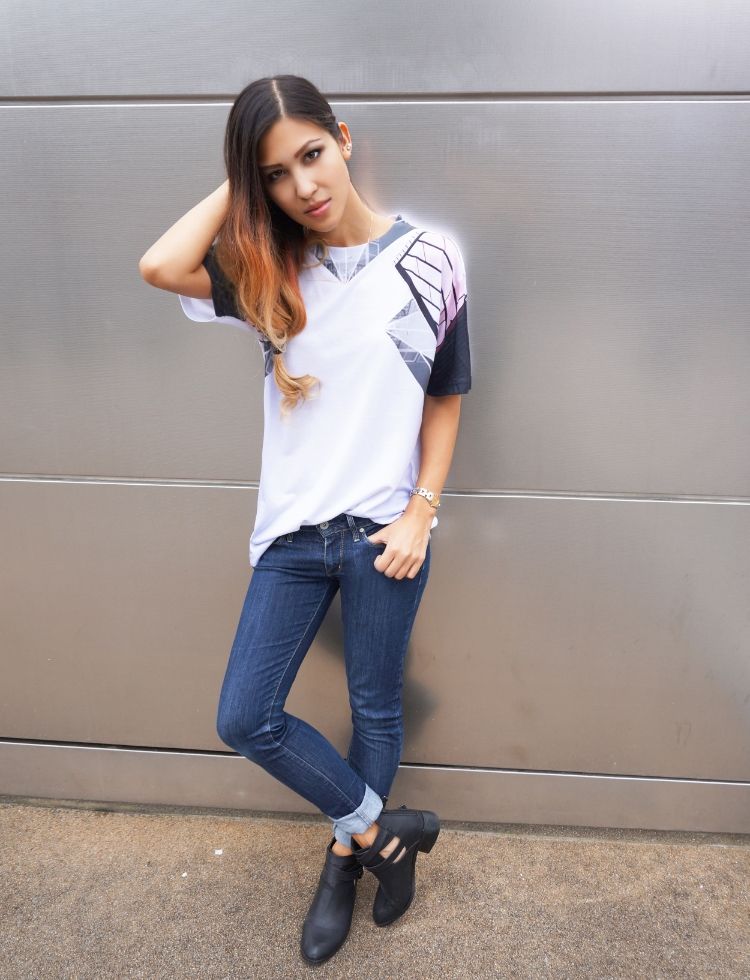 Beautiful, no?