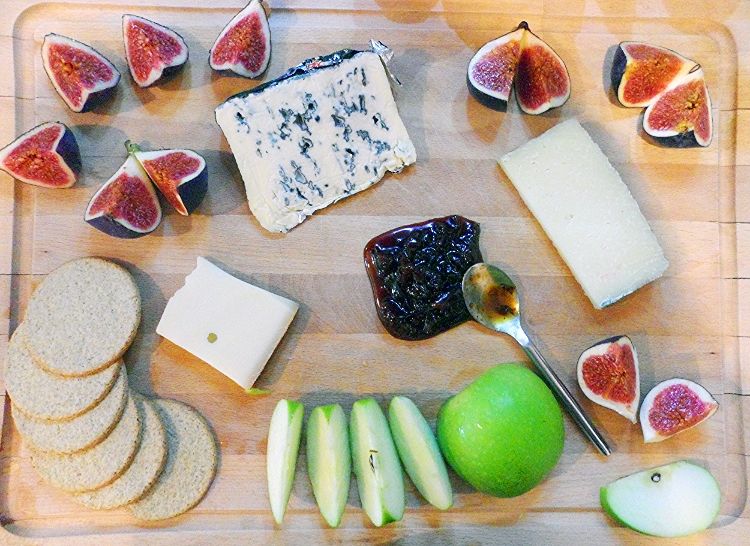 C
ertainly not a healthy eating post today, but I wanted to share a weekend treat Jarv and I like to offer when we have friends over. A cheese board is a simple, delicious way to all sit and share a snack together, and best of all, can be put together beforehand, ready to serve.
On our board, we usually have:
One type of blue cheese (the super stinky, soft kind - not my favourite, but Jarv goes mad for them)
One type of goat's cheese
Comte
Fresh figs (if in season. Otherwise, fig jam is a delicious alternative)
Sliced green apple
Onion chutney
Oat cakes
Just wash the apple beforehand and keep in the fridge until ready to serve, the slice it up, along with the figs. The cheese can all be left out to sit for an hour or two first.
Easy. Fast. Delicious.