T
his is going to be a long one.
I was reading the Guardian magazine supplement the other day and saw a quick review of a fairly new Spanish joint round the corner from ours, in one of my favourite areas of East London - St. Katherine Docks. On a beautiful spring or summer's day, it's the perfect area to enjoy a walk by the water, sit and sip espresso whilst people watching and have a leisurely lunch in the sunshine, facing the various boats and yachts bobbing on the water.
Reading about some of the mouthwateringly delicious-sounding dishes, I nudged Jarv and insisted we go asap. So, the next time his parents were in London (when his sister also happened to be visiting), we all headed that way.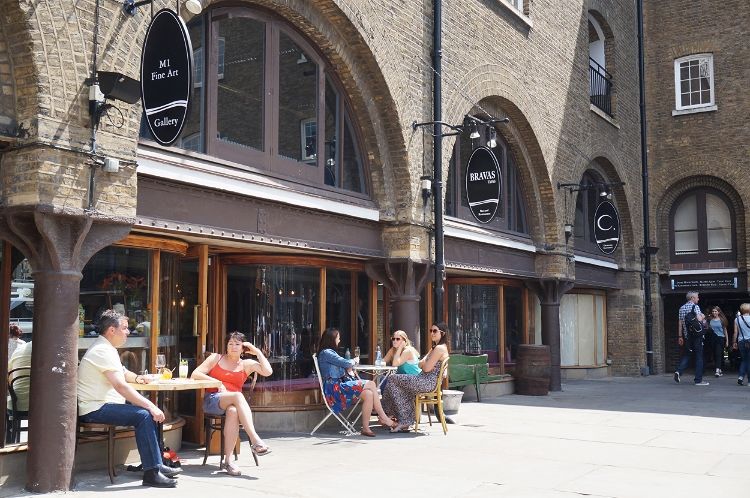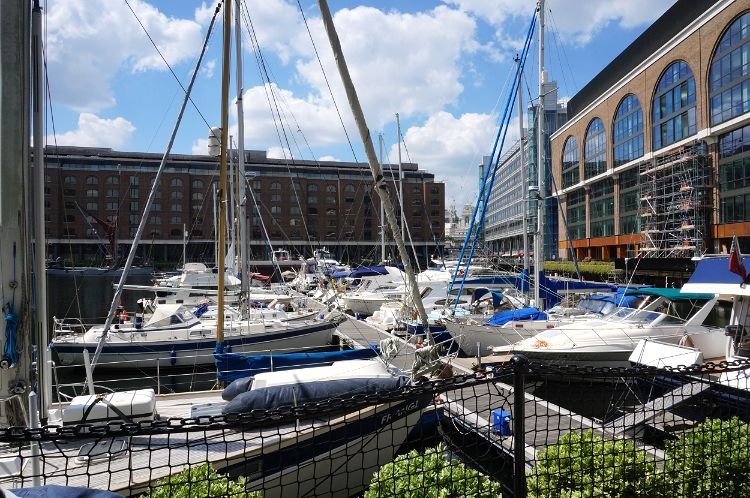 It's a little nerve-wrecking, taking a bunch of Spanish people to a Spanish restaurant outside of Spain. Luckily for me, it did not disappoint. In fact, his family were so enamoured with the place they deemed it some of the best Spanish tapas they've had outside of Spain!
We began with patatas bravas (one of my favourites), which was served with a generous glob of 'whipped-to-order' alioli and salsa: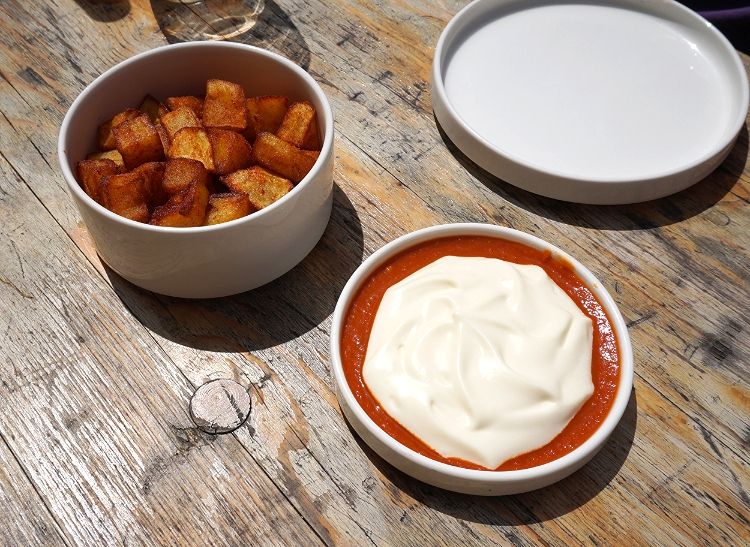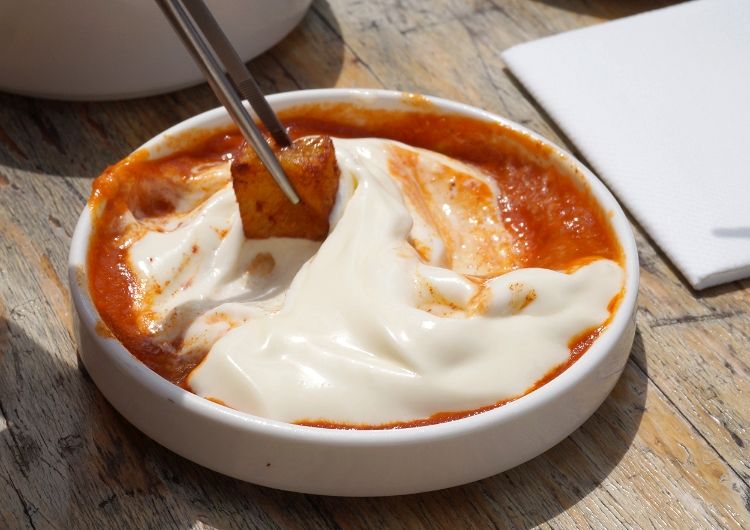 Then some roasted Marcona almonds to nibble on whilst we eagerly anticipated more dishes: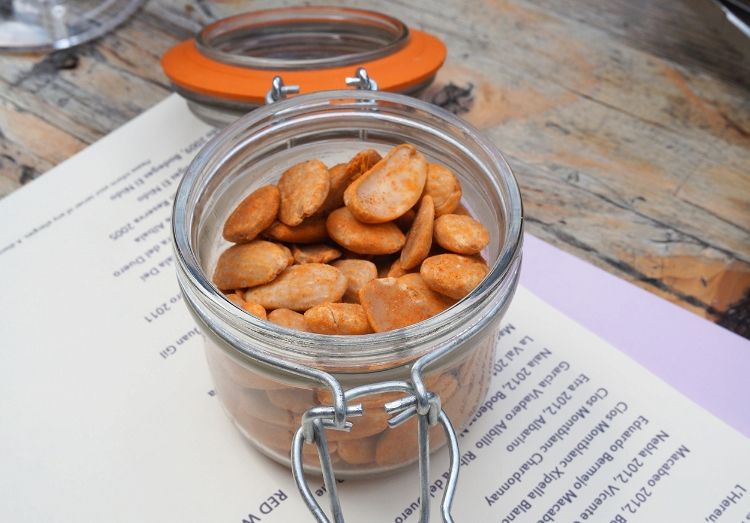 You can't have tapas without some Gin Mare G&Ts!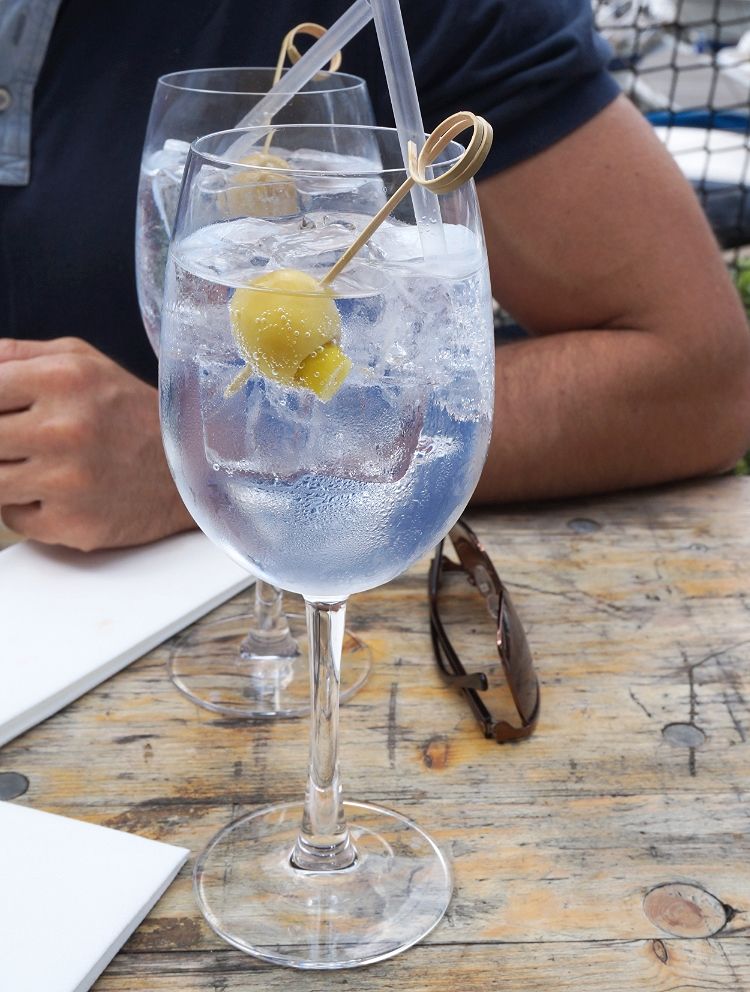 Crispy, salty pimientos de padron: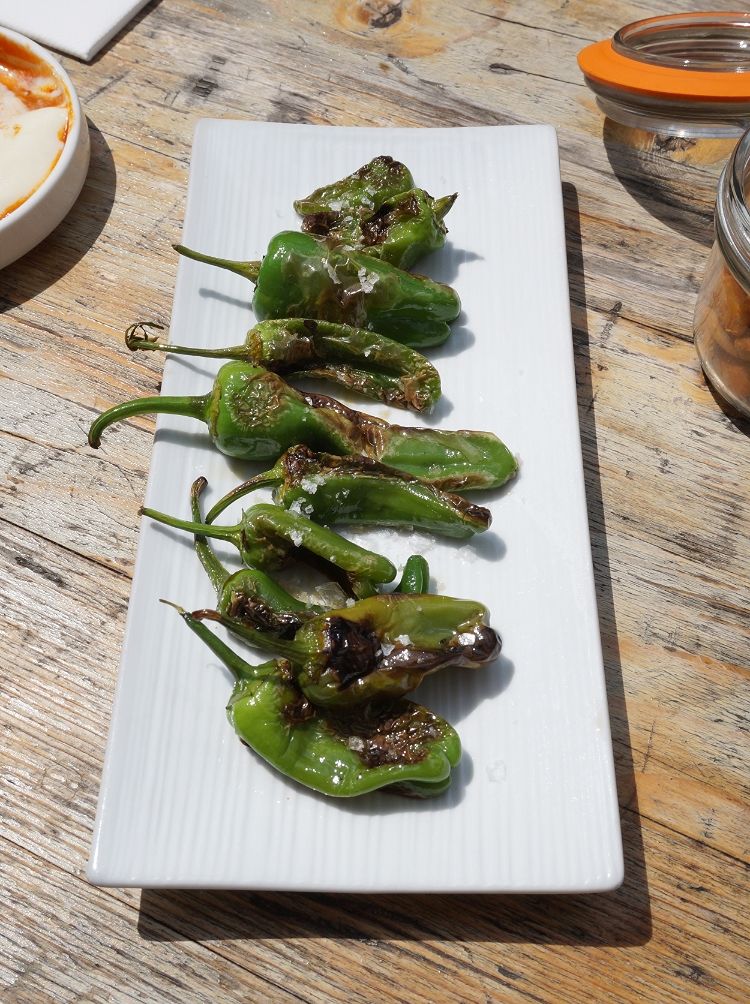 Fantastic foie gras "crema catalana" with cherries and serrano ham, plus brioche buns for smearing the stuff over:
Oh. My. God. This whipped mush is divine - sweet and salty and creamy on a simultaneously soft AND crunchy base.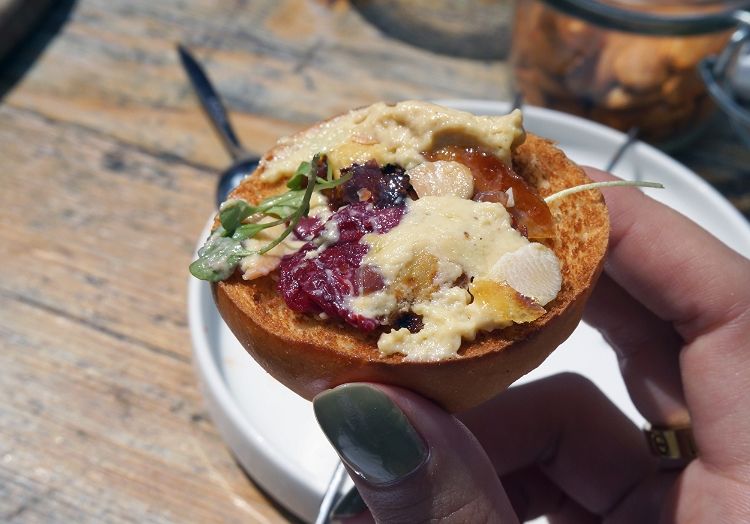 "Morcilla de burgos" sliders, green apple slaw, idiazabal cheese: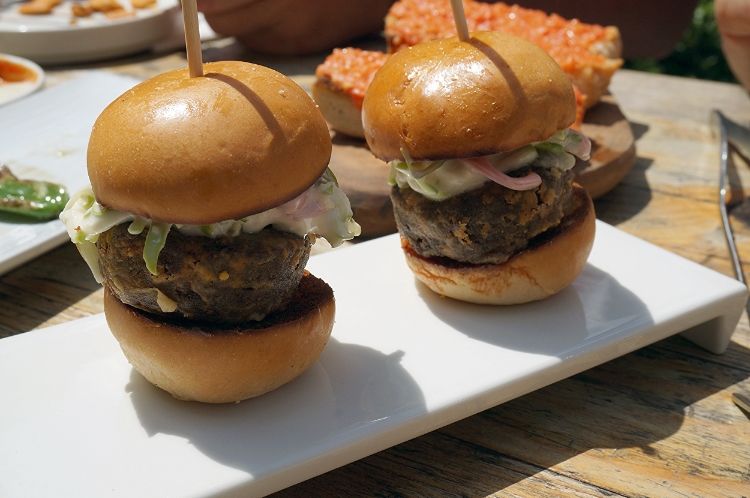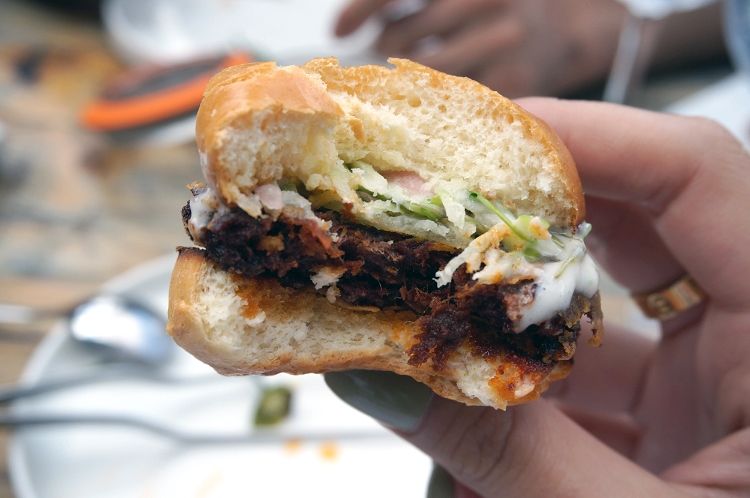 Pan con tomate - toasted bread with tomato and olive oil. Okay, but I've had much better in Spain. The bread was a little soggy and not crunchy enough on the outside.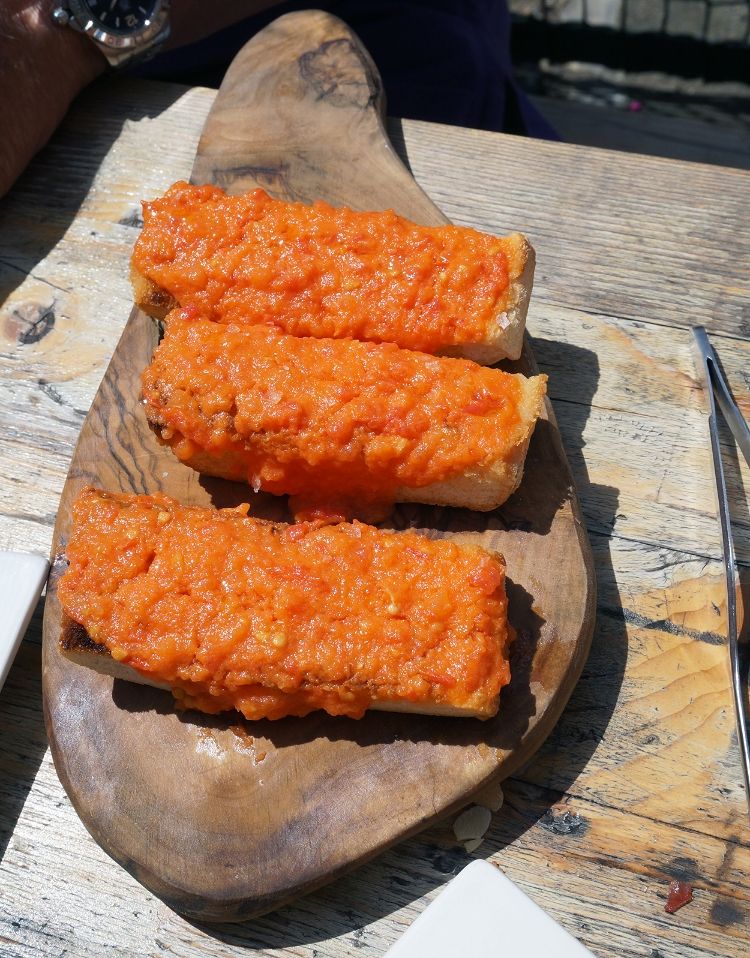 Grilled octopus: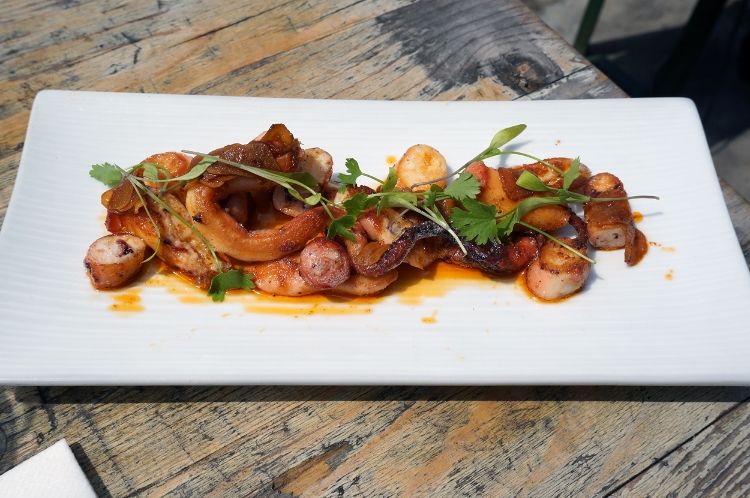 Chipirones - fried baby calamari. Flavour was spot on. Batter a tad oily and over-fried but nevertheless, tasty.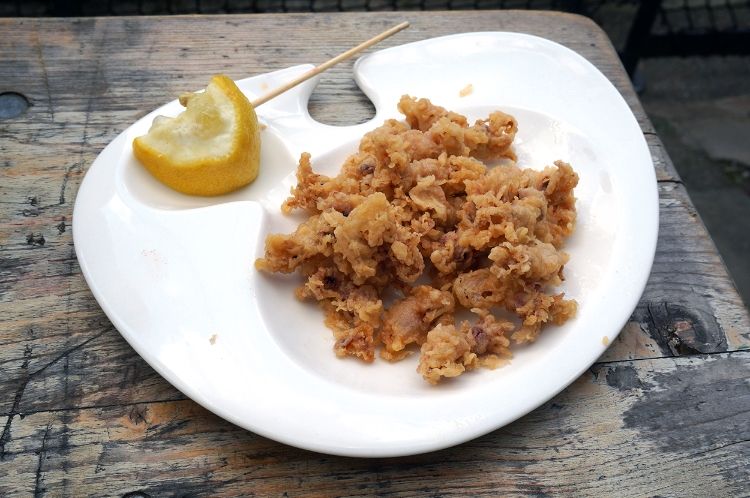 Crispy foie gras stuffed quail. I only had a nibble, but tasty it was, and what gorgeous presentation, too!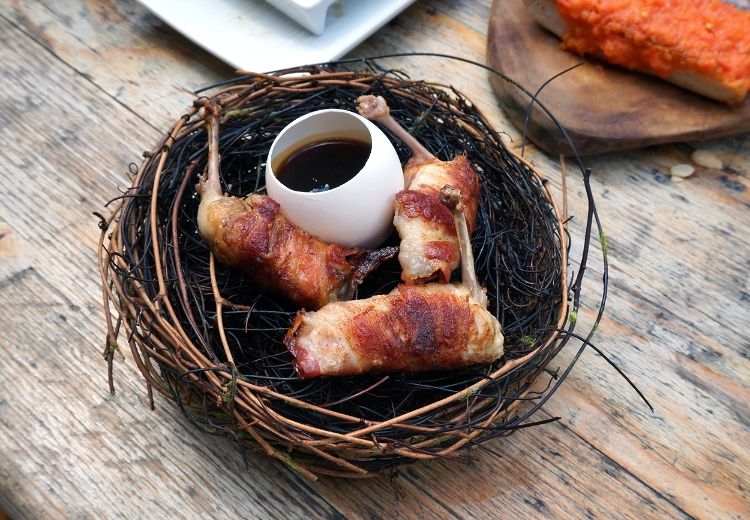 Gazpacho with croutons, presented in a beautiful sideways wine glass. The soup is poured in at the table.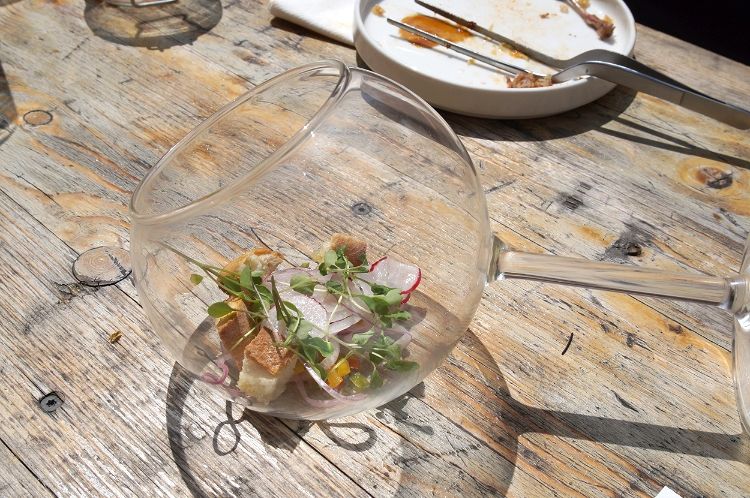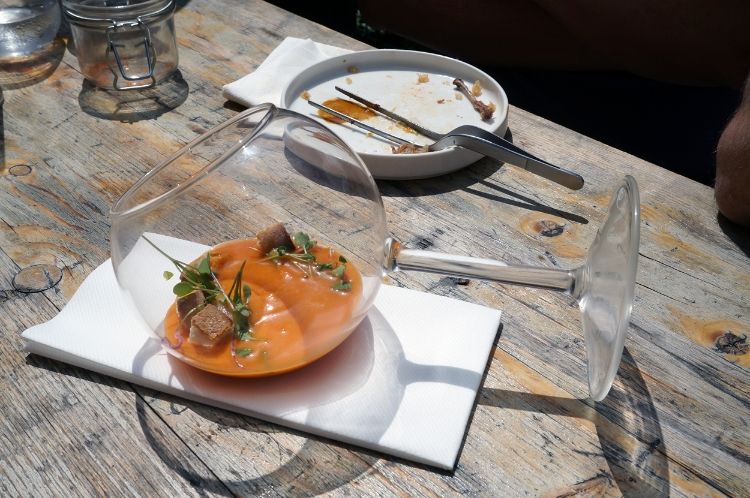 For dessert - Torta de Santiago with morello cherries and slivered almonds. A thick, sweet, buttery slice of heavenly cake.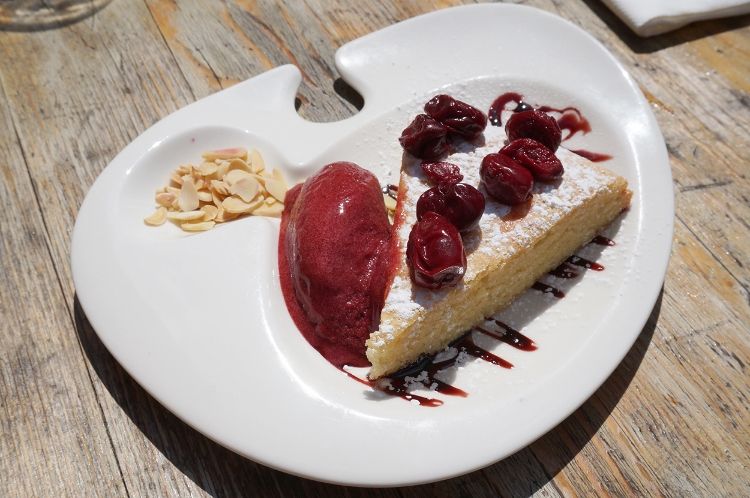 Torrija - sort of a Spanish bread and butter pudding slash French toast. It's GORGEOUS. Served with a passion fruit dollop of ice cream (and more slivered almonds).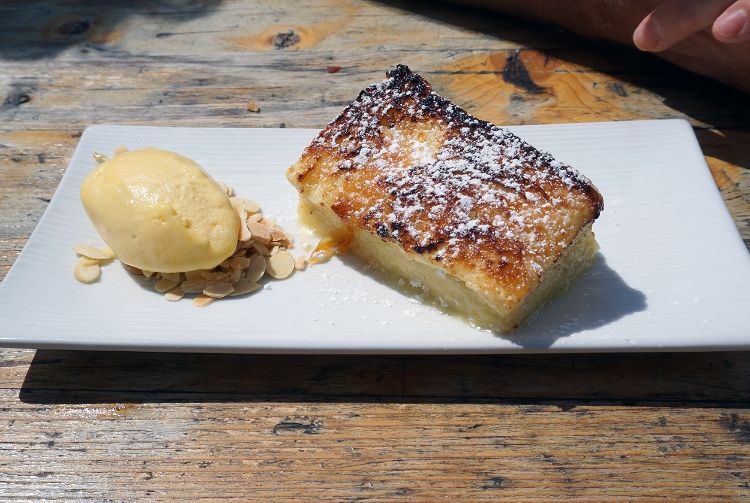 So, we pretty much tasted almost the entire lunch menu, loving every bite. To make a long story short, go to Bravas Tapas on a sunny day, sit outside by the water (the inside is lovely too, and I'm sure ideal for colder weather), order a variety of plates to share with friends or loved ones (it's very reasonably priced) and take your time. It's worth it.