A

s I mentioned
, Jarv and I spent a short but sweet weekend in Valencia getting some much longed for sun and sea. Of course, eating makes up a large portion of our days there, and
man
is the food good. I thought I'd share a typical Valencian seaside meal with you - the starters you can expect to find, the typical mains and how they're usually ordered.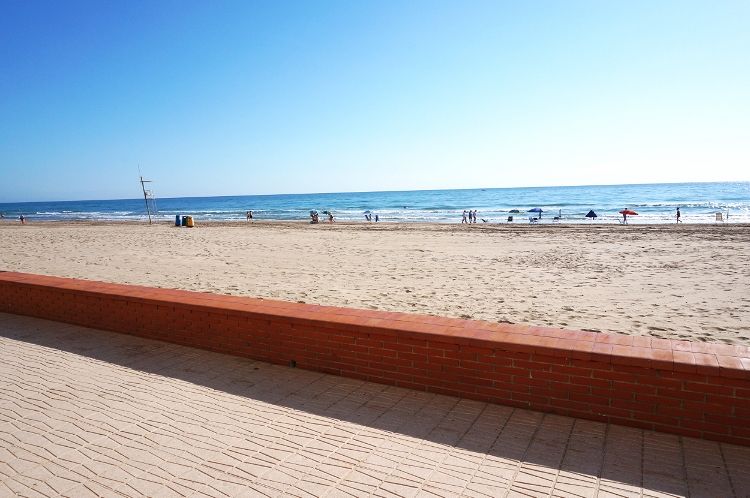 First things first - let's hope you like seafood!
Patatas bravas (potatoes with alioli and ketchup) and pescaditos fritos (small, fried whole fish). Get used to alioli, it's very popular here. It's a sauce made using garlic, olive oil, lemon juice and egg yolks.
Calamar (squid), again served with alioli.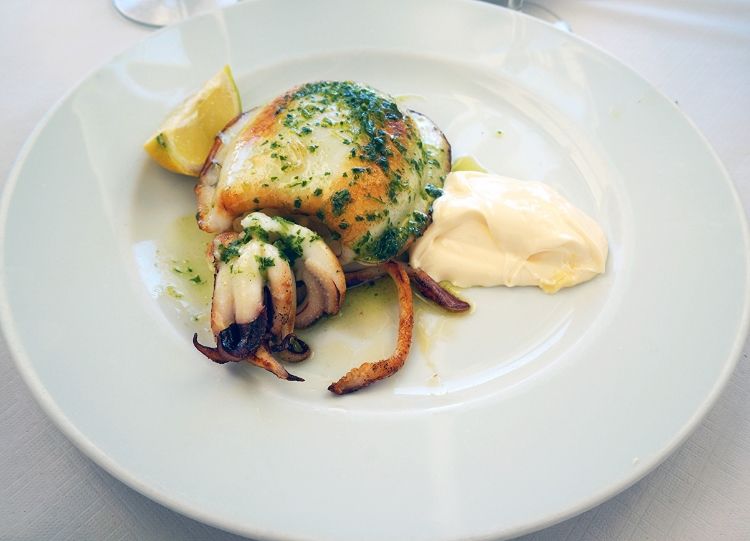 Which Jarv was more than happy to kindly jump in and cut up for everyone (slash sneak the occasional piece into his mouth).
Chipirones (a Valencian term - outside of Valencia, in the rest of Spain, these are known as puntillitas). Teeny tiny squid.
Gambas (prawns) served with fresh garlic and oil: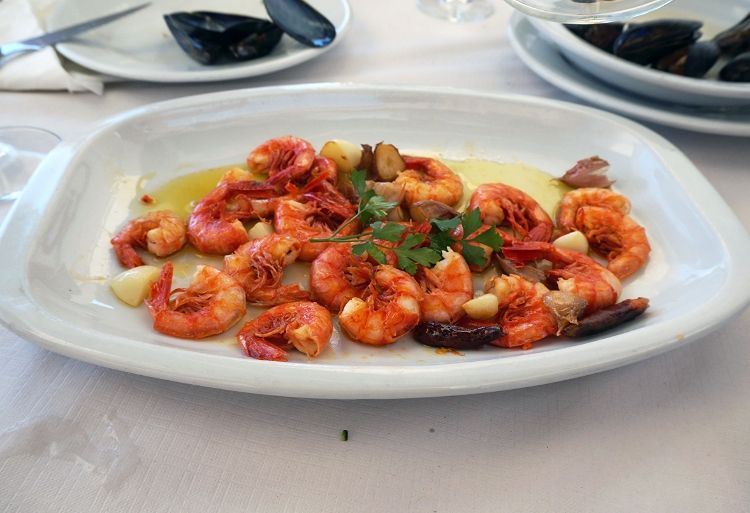 Main courses often work like this: the entire table decides on what they want - paella or fideuà being the most popular options. Paella comes in many forms, but never mixed seafood and meat. Either one or the other, and true Valencian paella is made with chicken and rabbit (sometimes also with snails, or duck).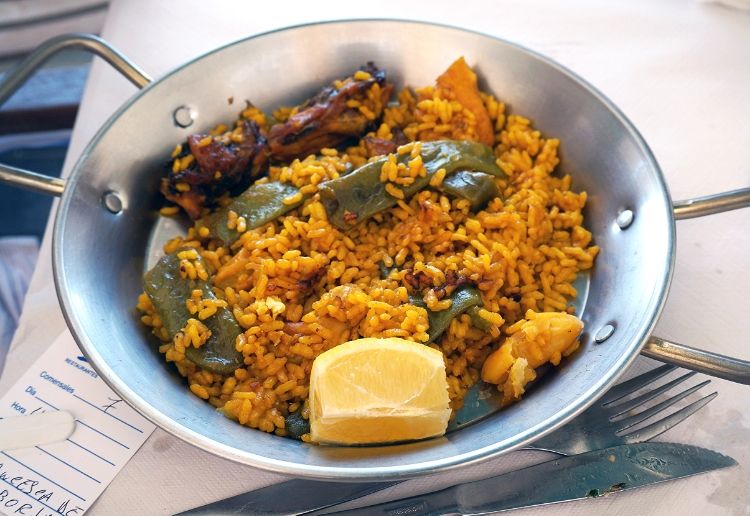 Fideuà is this delicious macaroni-like pasta, made with prawns and a generous dollop of alioli that you would usually mix into the dish as you eat. Prepare for some serious garlic breath.
Two large paella dishes (and when I say large, I mean the size of a baby horse) are carried out and shared amongst the table. If you're lucky, there's enough left for seconds, too.
Of course, sometimes you might instead decide on two paellas but with different ingredients, or perhaps lobster rice (arroz con bogavante), or something else entirely.
Sometimes people order their own dishes, separate from everyone else, especially if they have an intolerance or aversion. Don't feel bad about it.
Sit and enjoy the view whilst you wait for dessert and coffee. In some establishments, tables will be open and directly in the sun. In others, you're provided with shade and covers on each side that can be pulled down (to protect from the wind) or left open - your choice. Go in a simple beach cover-up (or board shorts if you're a guy), but do throw on a t-shirt to cover up. It's incredibly relaxed, but you should still wear something.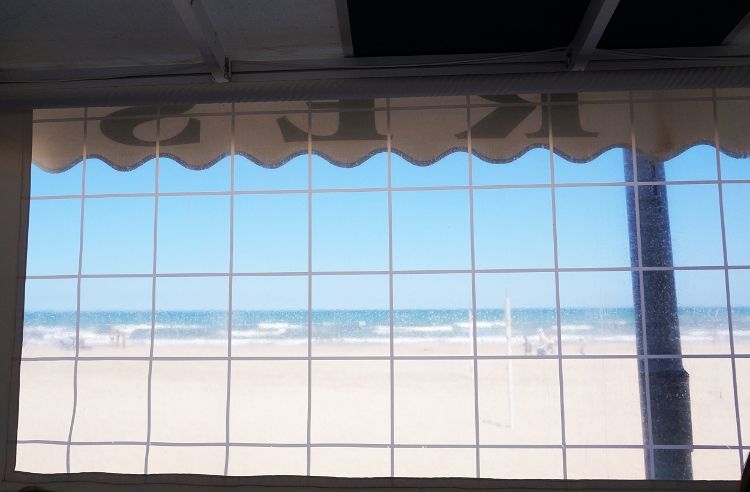 This dessert came out looking like a hideously odd jelly cake (three chocolate tart, it was named). Feeling dubious, I spooned some into my mouth and was pleasantly surprised at the incredibly mousse-y, rich flavours. Not like jelly at all, but like layers of soft, whipped chocolate.
After lunch, sip on a cortado, settle the bill, and head home for a siesta. Or, in our case, straight back to the beach.