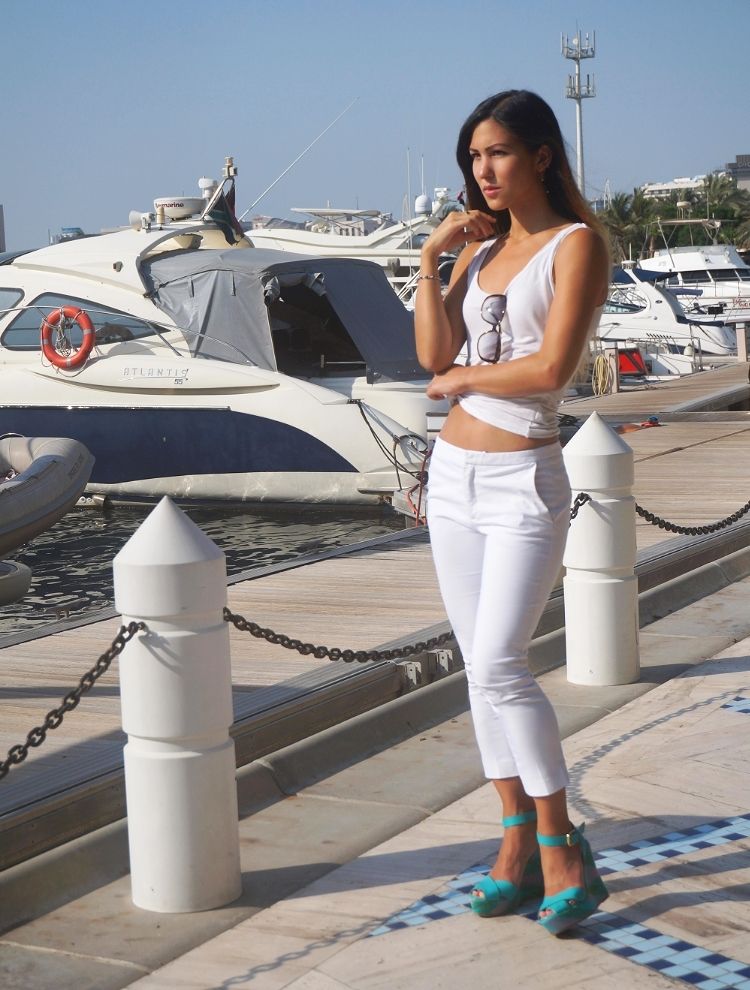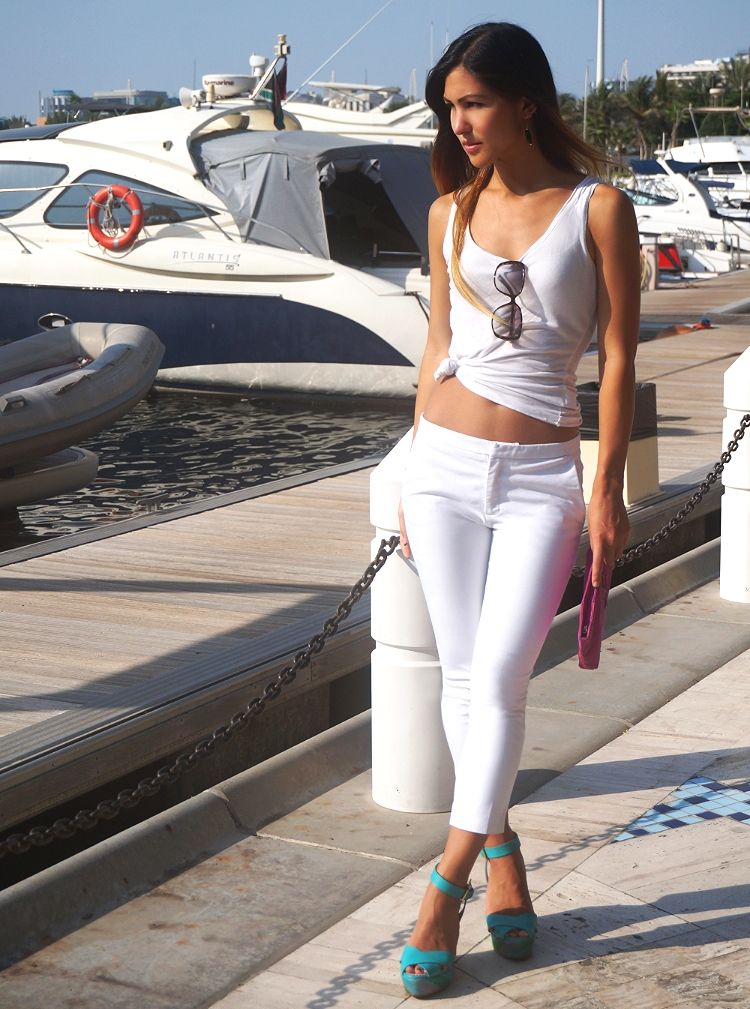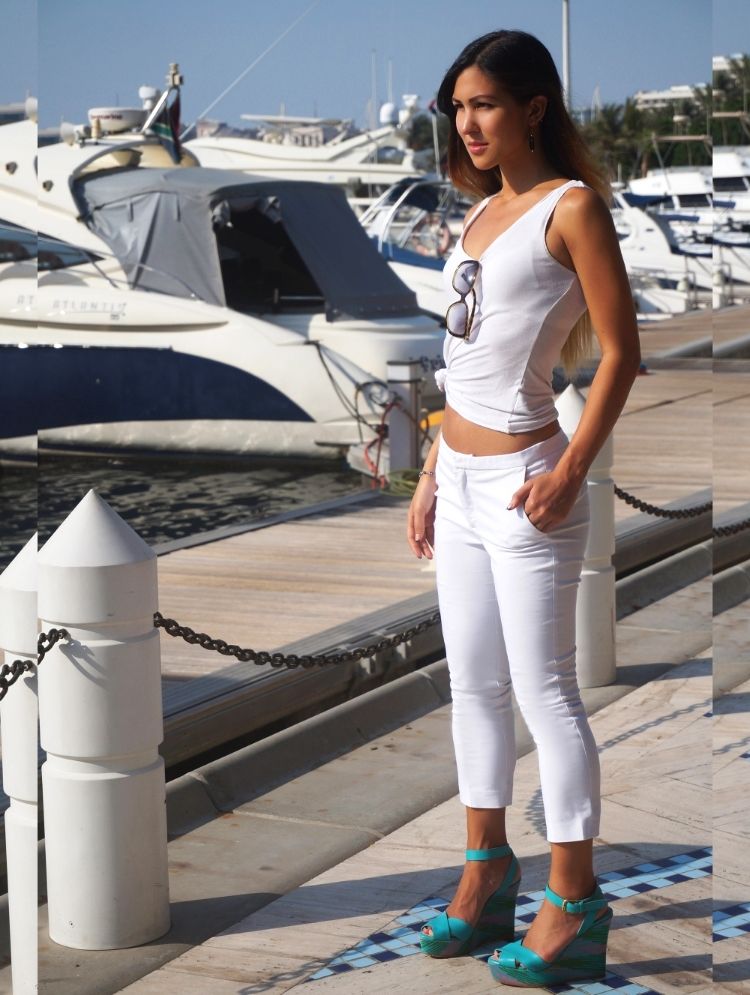 A
t the Dubai Creek, just behind the Park Hyatt, some thirty or so yachts bob peacefully on the water, under the 40 degree sun, sparkling, inviting. What a gorgeous location to sit and enjoy the view, we thought, as we basked in the air conditioned coolness of
Traiteur
, the Park Hyatt's well-known (and one of Dubai's best) brunch venue.
We ventured outside, under the sweltering sun, for fifteen minutes before scuttling back indoors to the comfort of the hotel.
The wedges are from M Missoni, but have since sold out. There are so many other gorgeous colours of shoes available though!