W
alking into your private villa at Alila Uluwatu will not leave you disappointed. No, I can in fact quite confidently say that
Alila Villas Uluwatu
is the nicest place I've ever stayed.
You can opt to walk up the stairs towards your villa if you're in the mood for a stroll, but if you're feeling the heat, are too tired or simply want a bit of a joyride, any one of the staff will be happy to hop in a golf buggy and drive you up there, with a cheery, "Hold on tight! Are you ready?"
You could easily lock yourself away here for a week and have everything you need (and just about anything else delivered to you). We called and asked for more coffee one afternoon, only to have a knock at the door ten minutes later with an entire tin of coffee and numerous packets of tea presented for our enjoyment.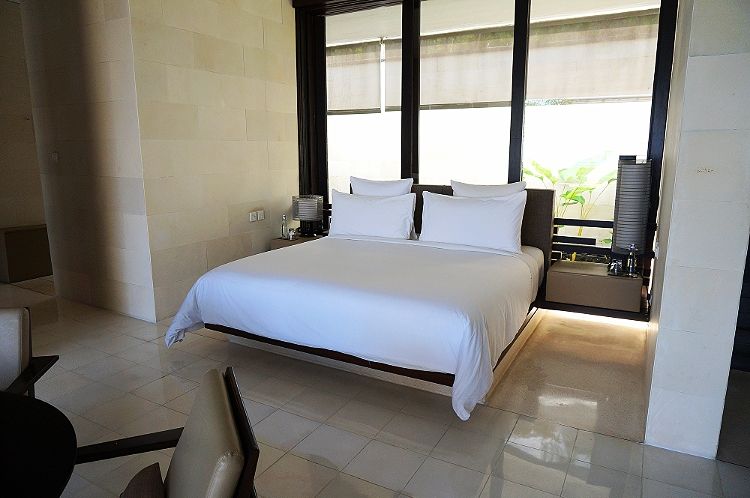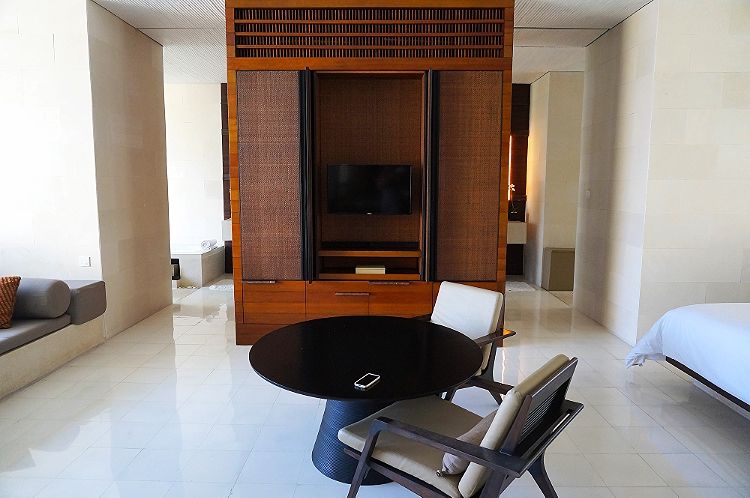 A soundbar is available for you to hook your phone up to if you feel like lounging (or dancing) around to your own music.
There's an iPad menu, from which you can order breakfast, lunch, dinner, snacks and drinks, as well as downloading movies to watch on the TV. The TV does extend out and twist towards the bed, for those who prefer to watch movies snuggled up under a duvet.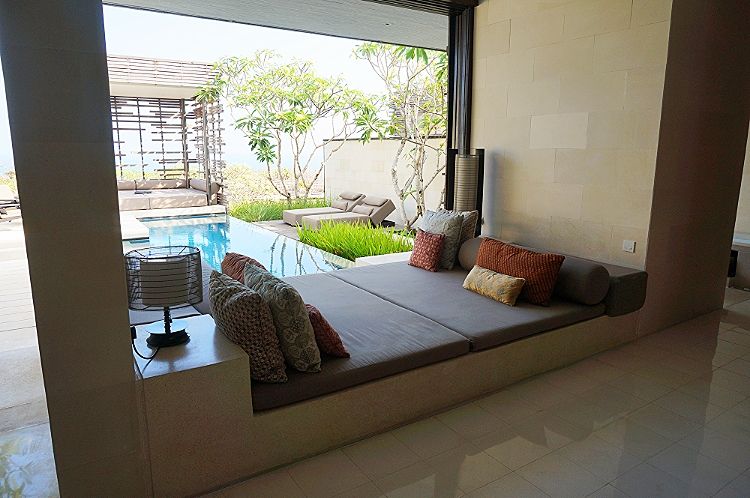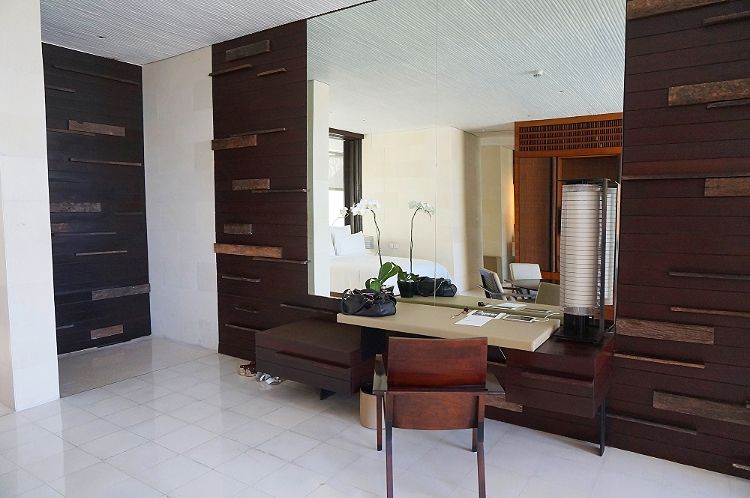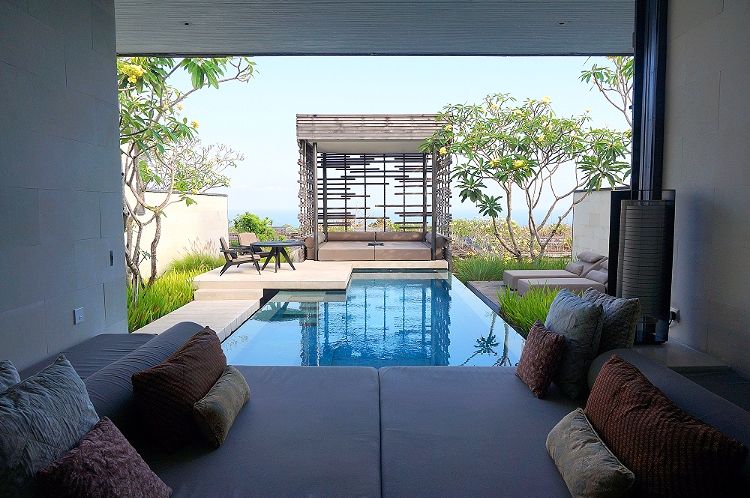 There are his and hers sinks. On each side you'll find cotton buds and pads, lip balm, body lotion, sunscreen, soap, cooling facial spray and more for either 'him' or 'her'. There's a basket by the bath with a mud mask for your face, too.
There's an indoor shower and bathtub, but the outdoor shower feature is just...*heart faced emoji*. It's exactly what I'd have in my dream home. A waterfall shower rains down upon you in a torrential pour.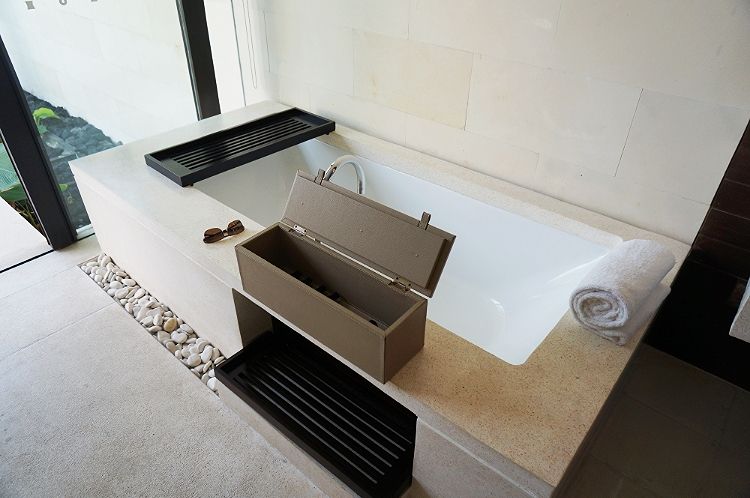 Aside from a hat, beach bag, fans and yoga mat, you're provided with two dressing gowns (each); a lighter, woven one and a heavy, thick cotton gown. Because only one just won't do!
Although the 'public' pool is stunning (who couldn't love an infinity pool overlooking the ocean? More on that later...), you have your own little dipping pool if you want to cool off in the privacy of your villa.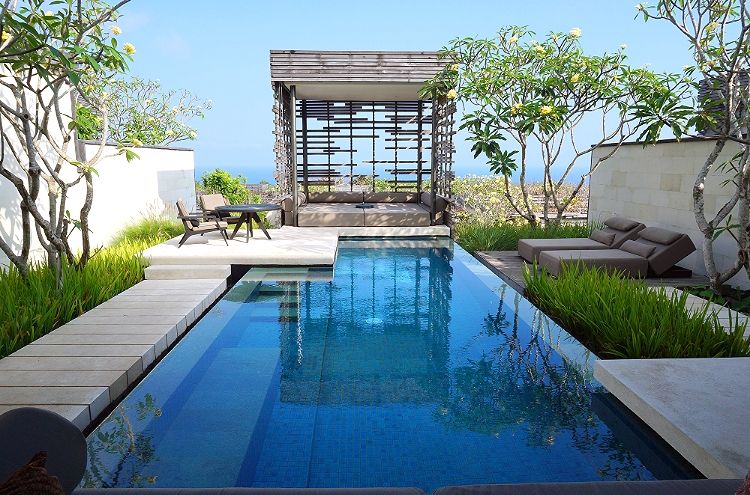 It doesn't get much better than this...if it even gets better than this at all.
_________________________________
Alila Villas Uluwatu is located just half an hour from Ngurah Rai International airport, and a driver will pick you up and drop you off at the airport, as well as having a member of staff accompany you and carry your luggage all the way to security.
Find out more about rates and availability

here

.
Look out for more about Alila soon on Euriental, featuring the Warung restaurant, sunset cabana and pool.