A
nother day, another hotel. The third and final qualifying stay to renew Jarv's gold status with Hilton, we spent a weekend cosied up in the comfort of the Conrad, St. James.
Newly renovated and rebranded from an Intercontinental, the hotel is conveniently located a mere few steps from St. James' station. The entrance to the lobby is bright and airy, leading up to a luxurious lounge area where afternoon tea is served whilst a harpist plays gently in the background.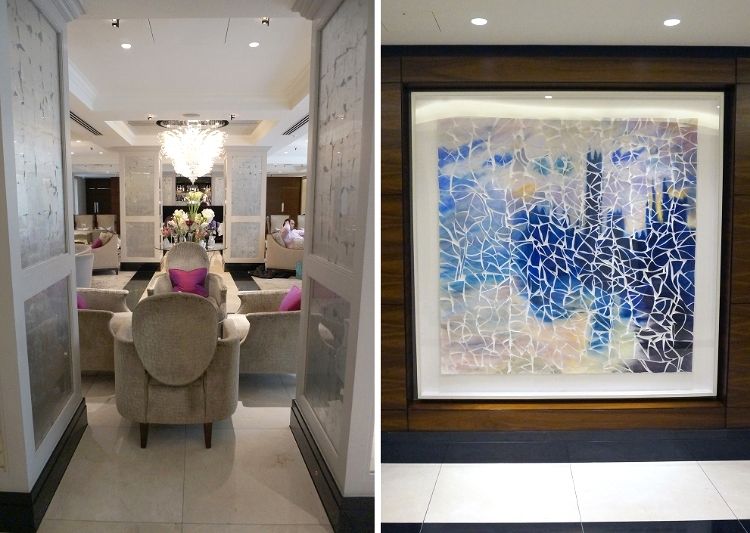 We were (easily) convinced to upgrade to a
King Grand Deluxe Room
, so after being checked in at the Executive Lounge and snacking on some afternoon tea snacks, we made our way up.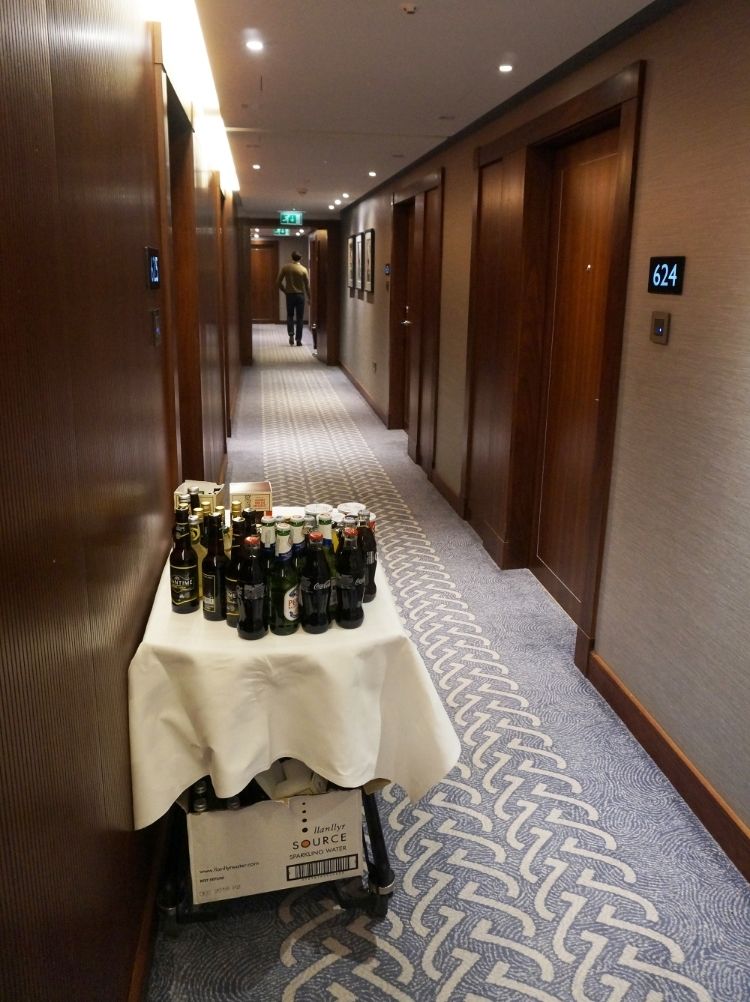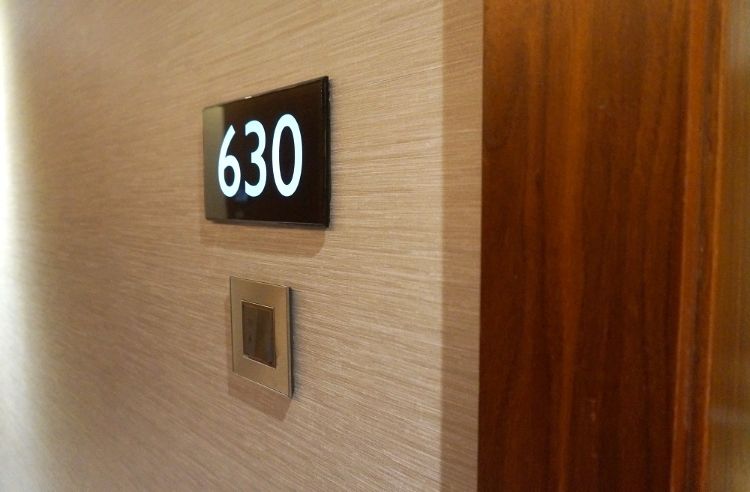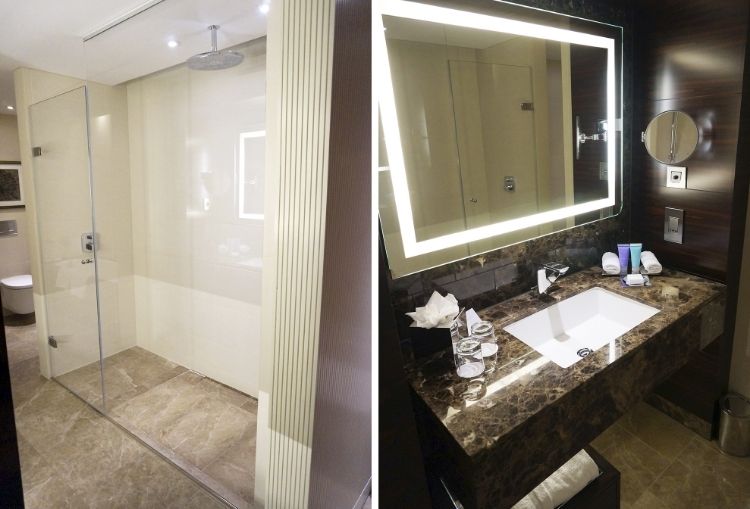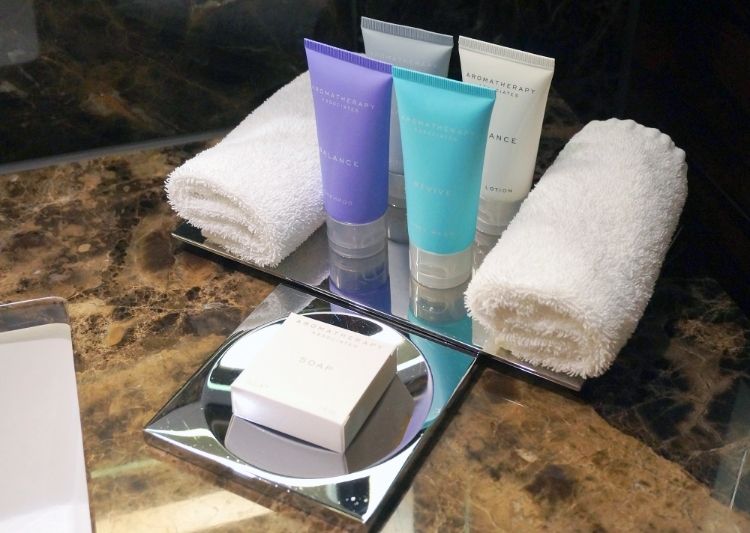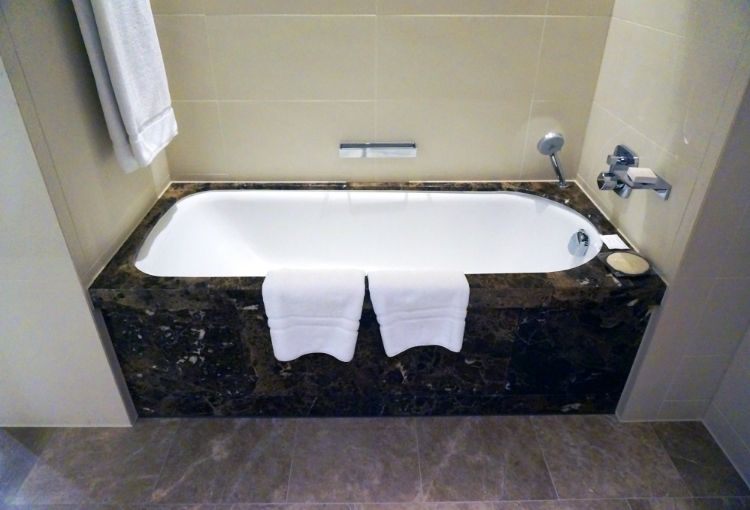 After some obligatory photo-taking (before we made a mess of the room), I flopped down on the bed to watch TV (check out that flat screen below!) whilst Jarv instantly fell asleep.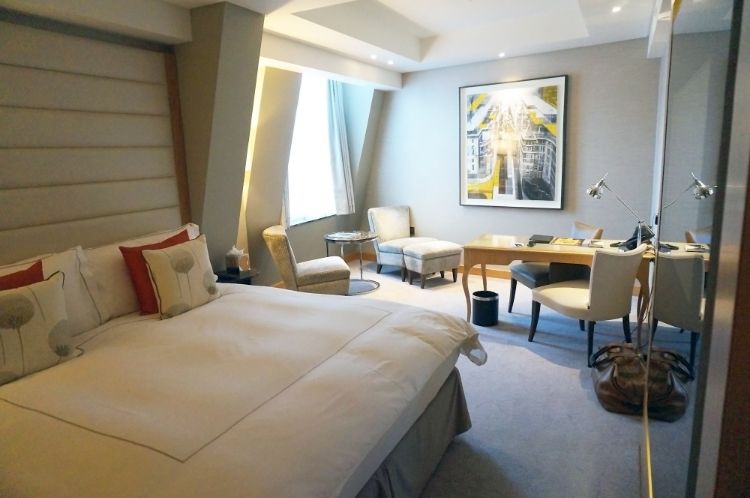 At cocktail o'clock, we headed down to the Executive Lounge for drinks and canapés. So ensued an evening of G&Ts, lengthy discussions and a LOT of canapés (not pictured).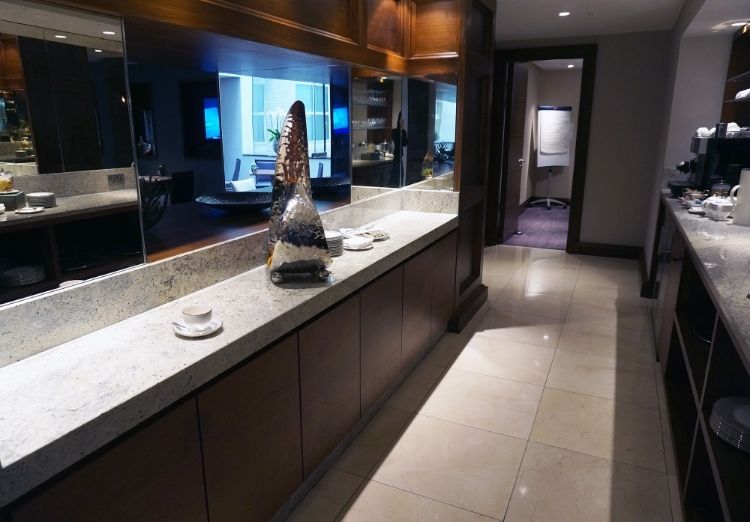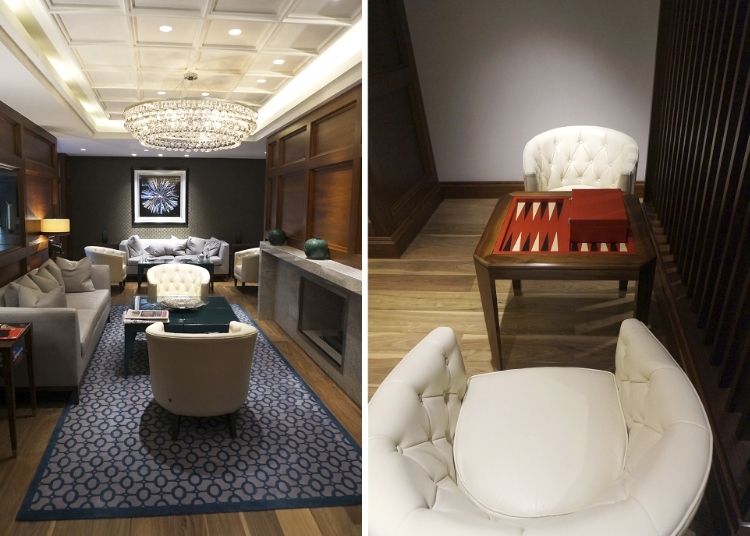 Back to the lounge for breakfast in the morning, after which we migrated towards the more private room off the side, me to blog on one of the computers whilst Jarv worked on a trip report on the other.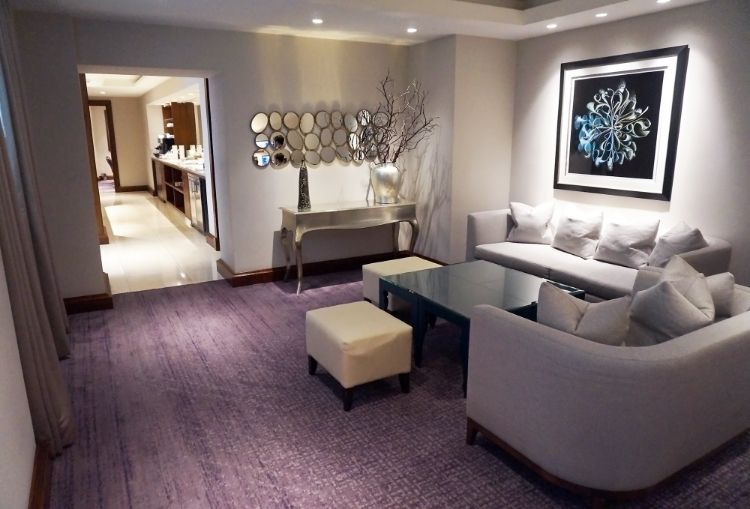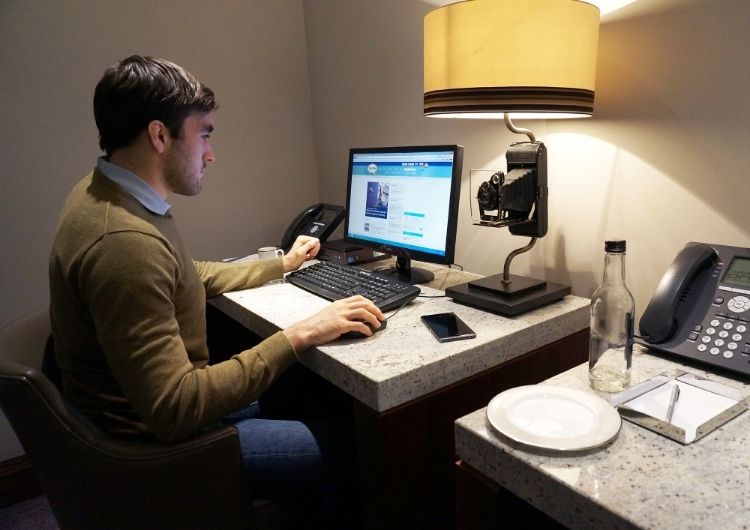 The only slightly sour note was after checkout, when I realised I'd left my iPhone charger plugged in next to the bed. This led to more than a week-long back and forth-ing (they insisted nothing had been found or logged as left behind, though I knew with certainty I had left it). Eventually they offered to send a replacement charger, a conclusion that I think shouldn't have taken so long to reach. However, the problem was rectified, which is the important thing!
All in all, although generally considered more of a business hotel, I'd say it's absolutely fine for out of town-ers visiting on a leisure trip. It's ideally situated for quick travel to central London with easy access to both East and West London. Staff are polite and unobtrusive, and I absolutely recommend upgrading if you can - the rooms are
much
more spacious and the rain shower (or marble bath) is the answer to your tired body's prayers after a long day running around the city.

*To get 5% off any hotel booking you make through Jetsetter, feel free to use

my referral link

! They have a huge range of luxury and boutique hotels, including Park Hyatts, Shangri-las, Six Senses, etc.