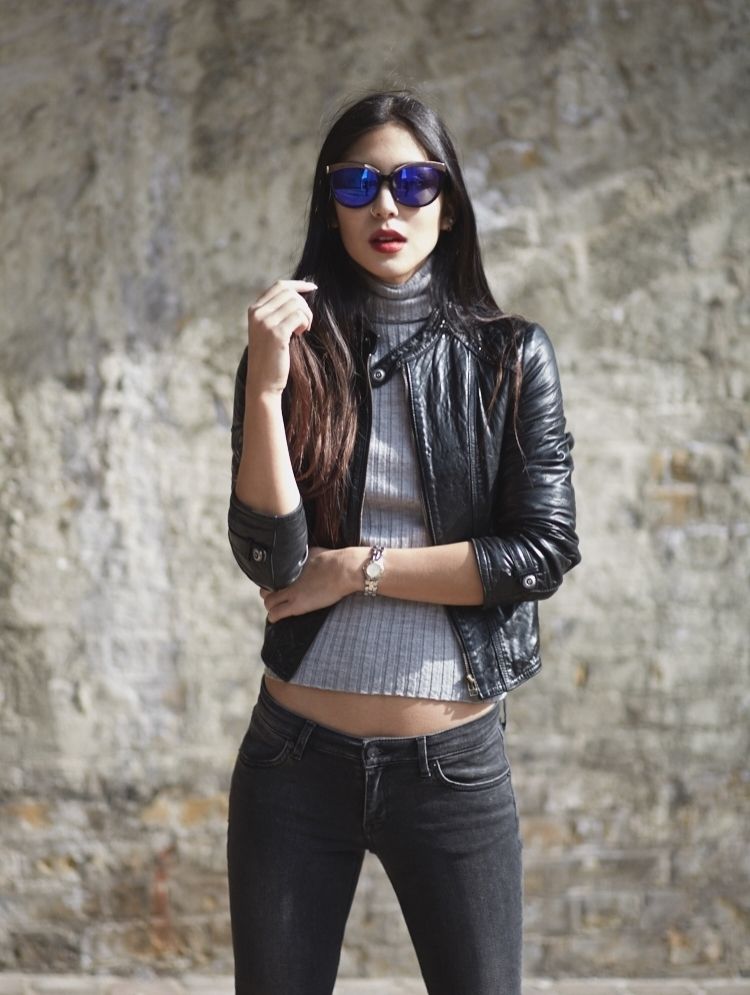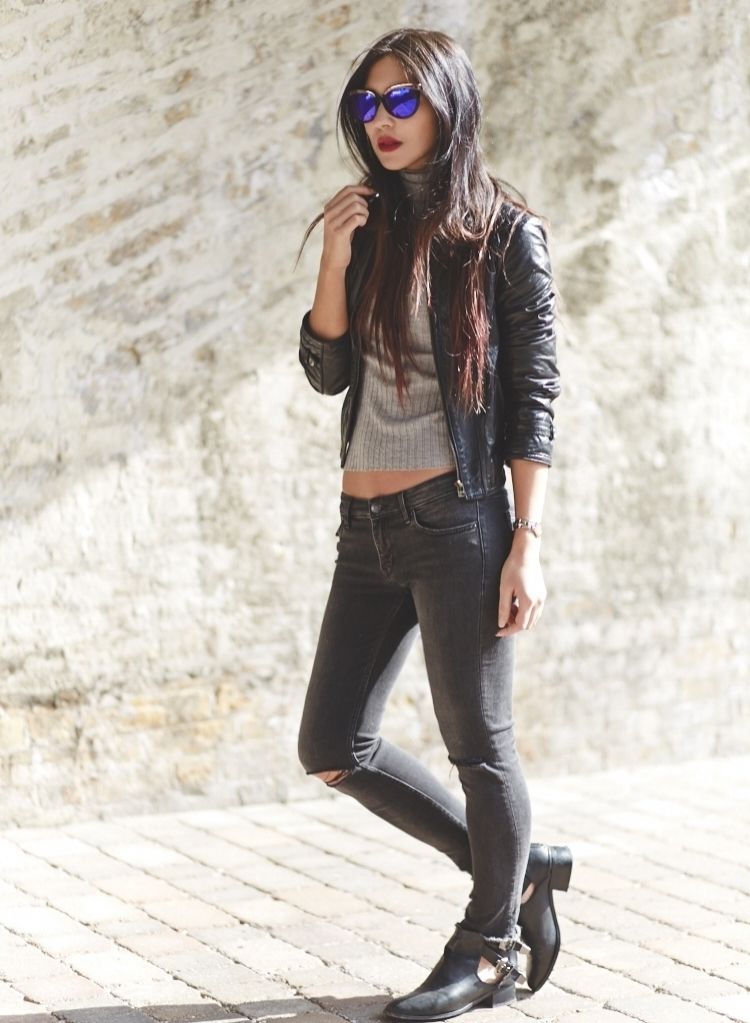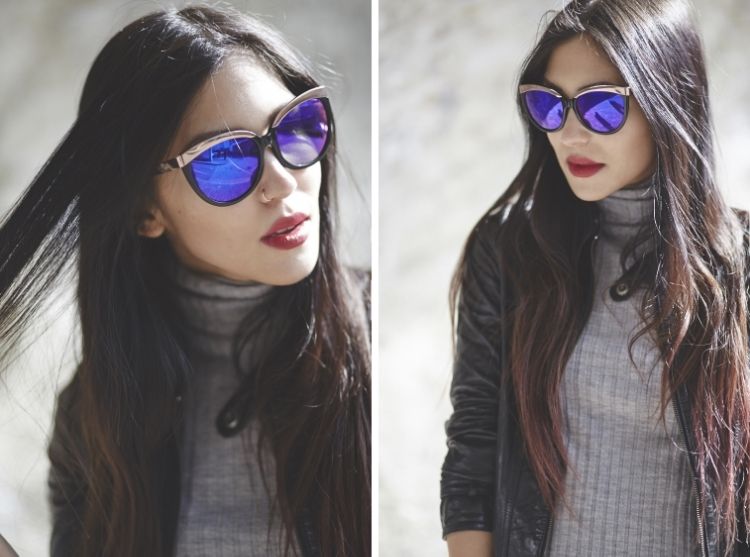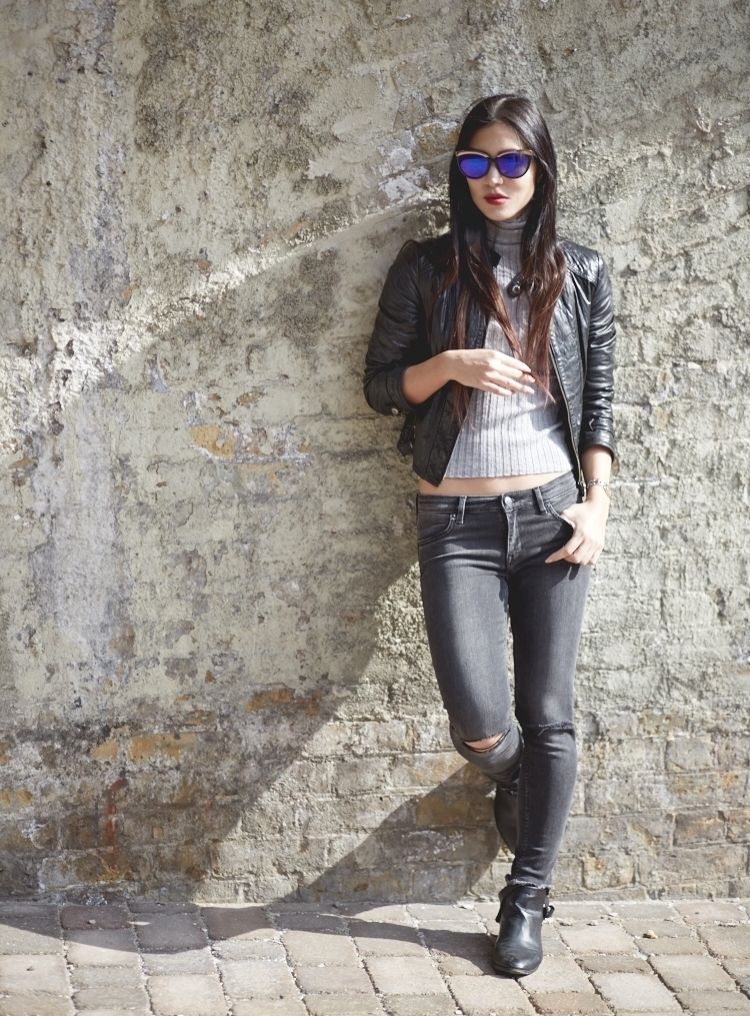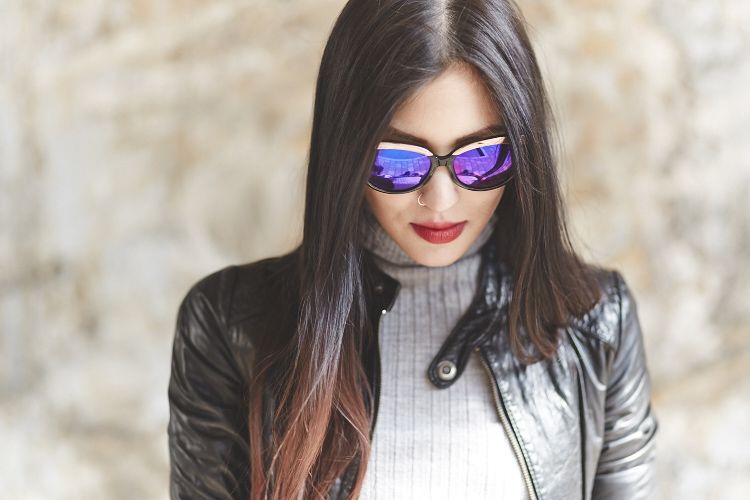 Photographer:
Roger Bool
Wearing:
Jumper and jacket: from Shanghai
I
t's easy to dress up an otherwise monochrome look. A red lip and some mirrored sunglasses transforms ones from slinking by subtly to "there she goes!", just like that.
Also, these lightly ripped jeans are my new favourite thing. I can't stop wearing them. With heels, with flats, with boots. With jumpers, with t-shirts, with tanks to rock gigs. They fit like a glove and I officially want a pair in every. Single. Colour.