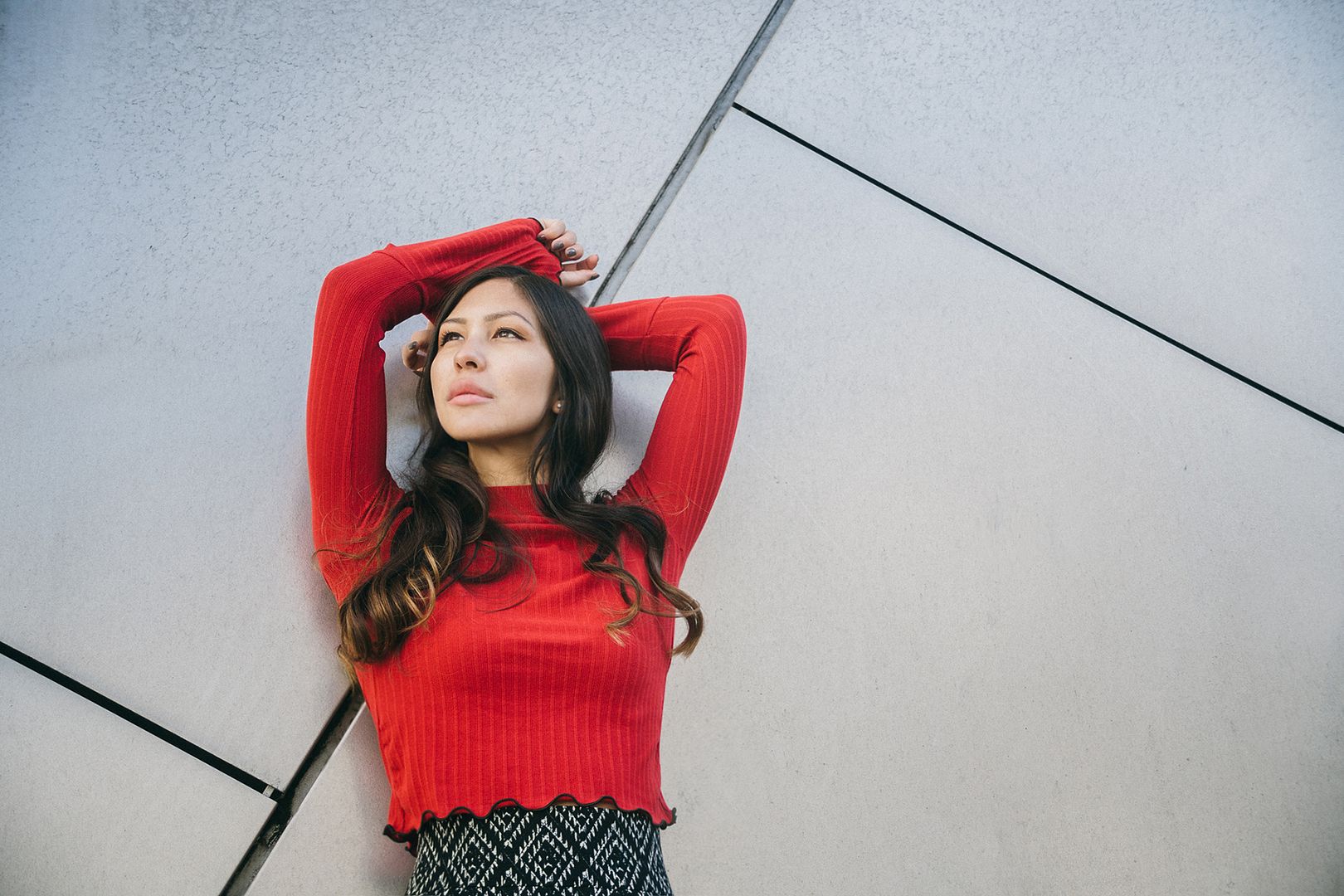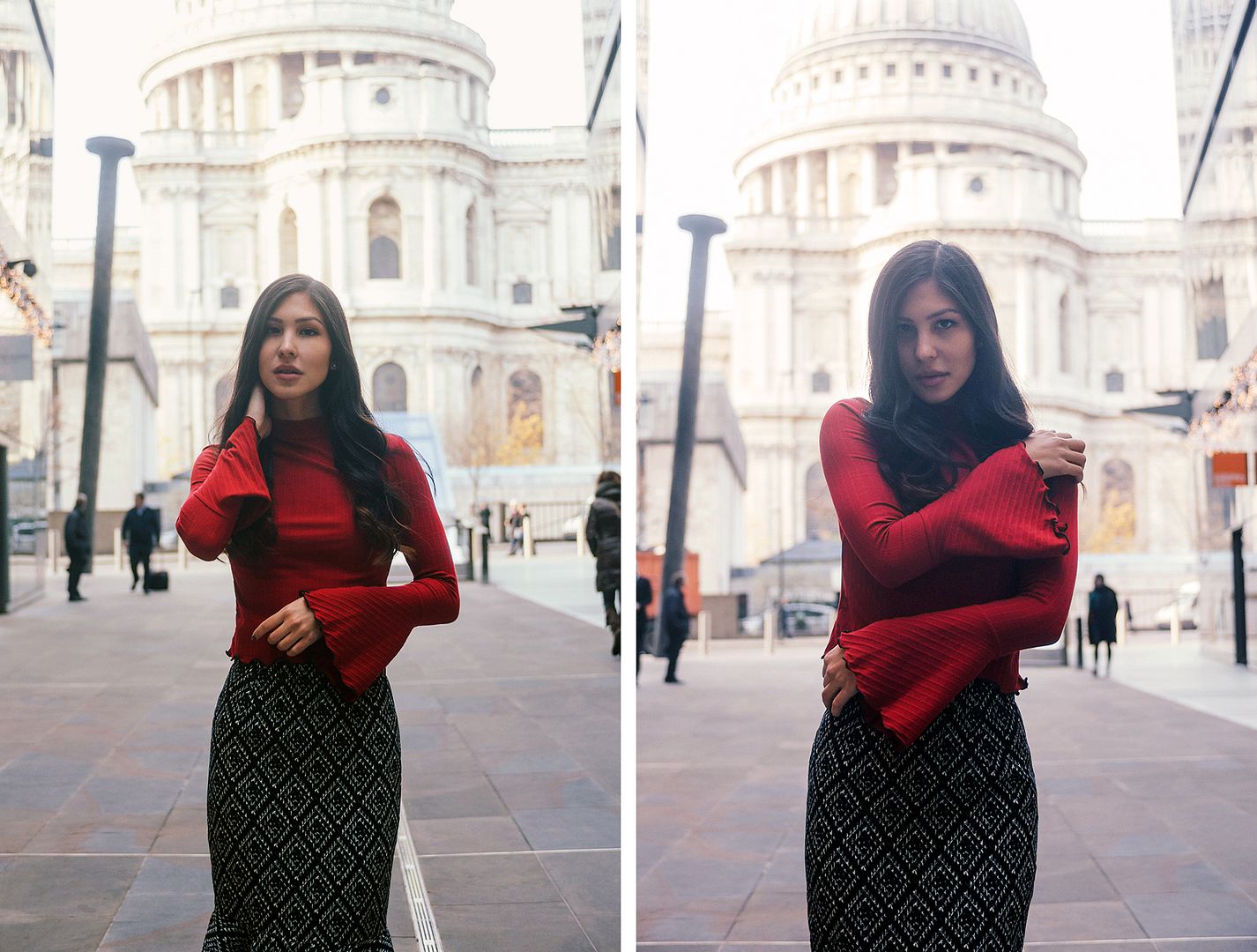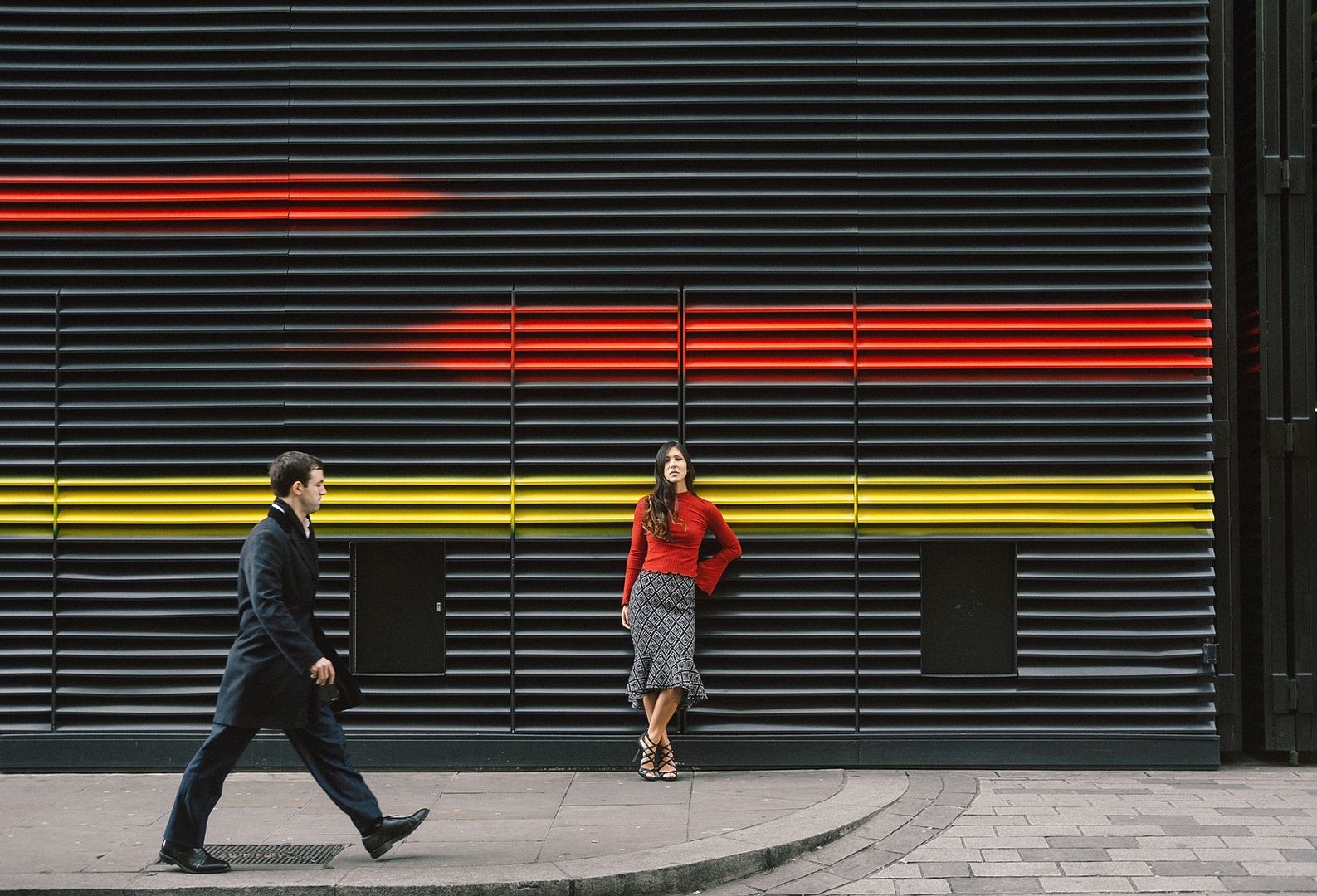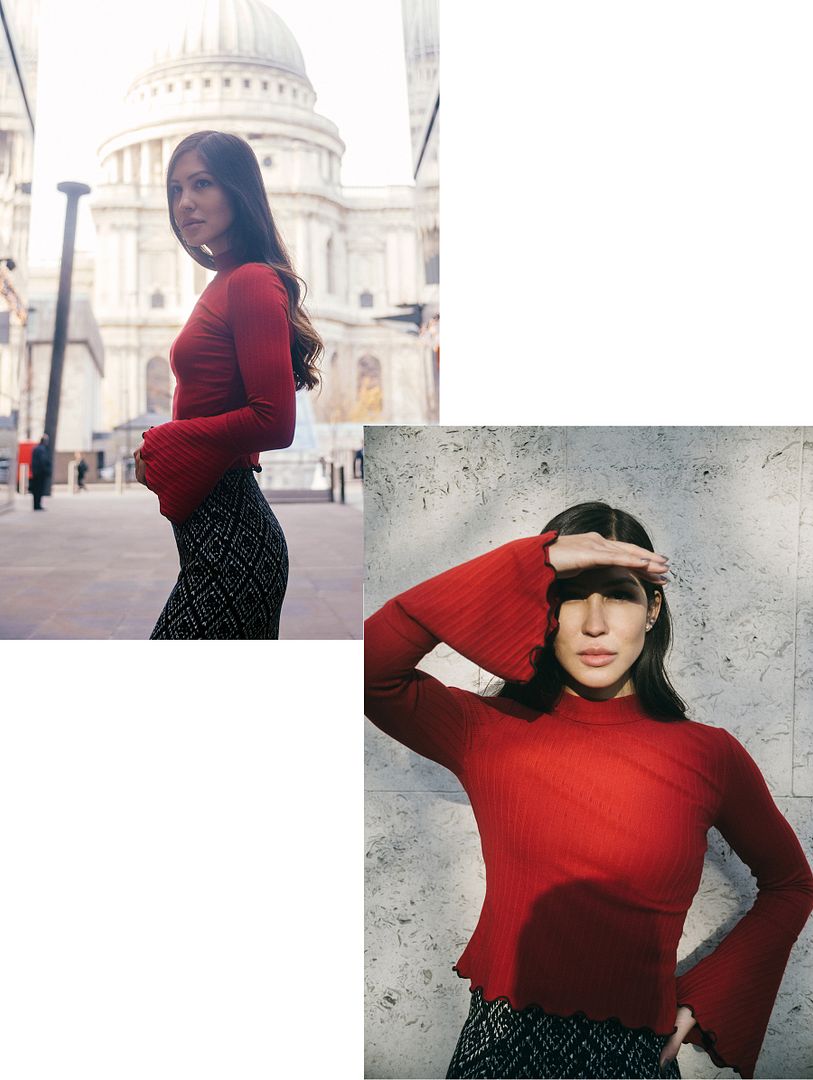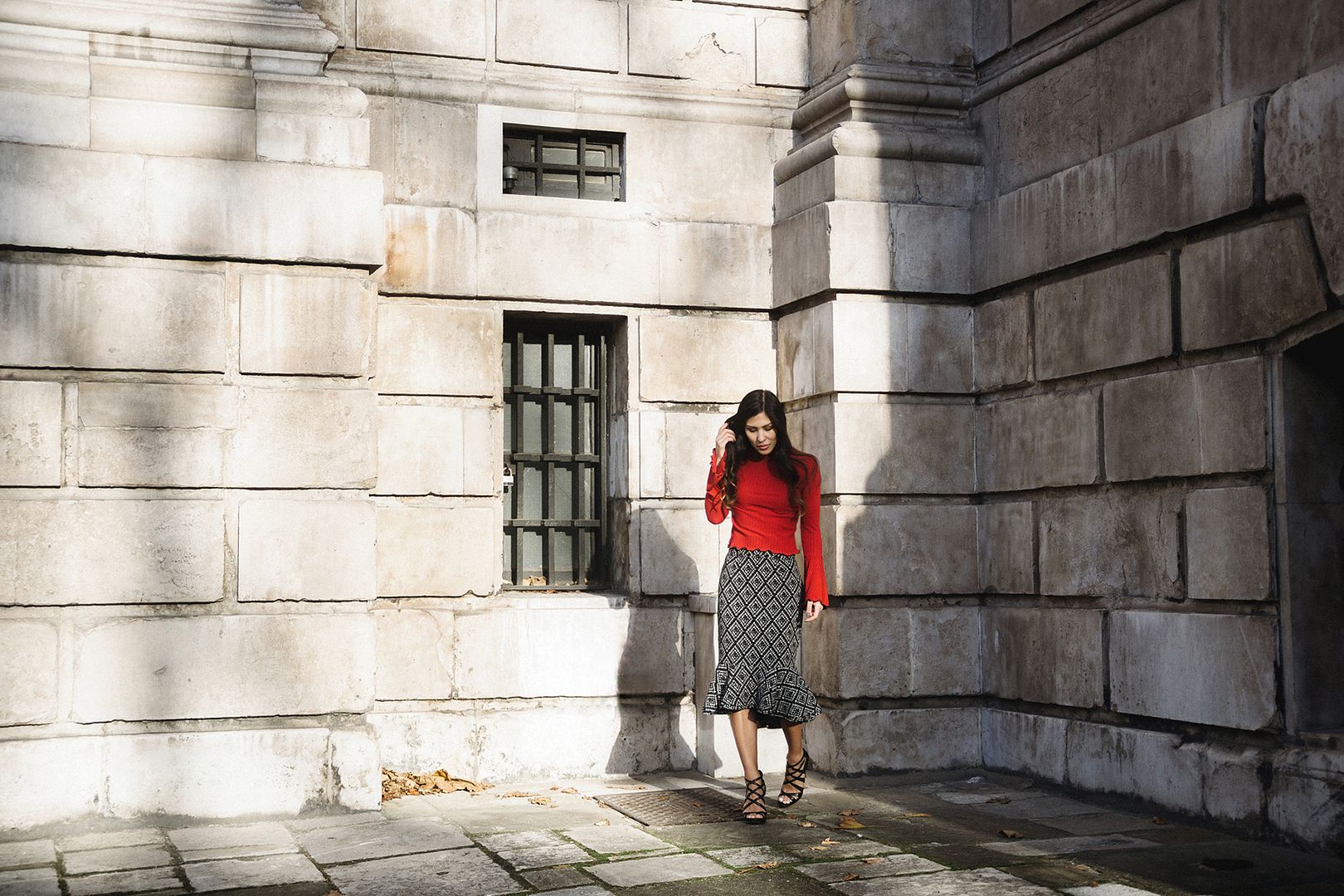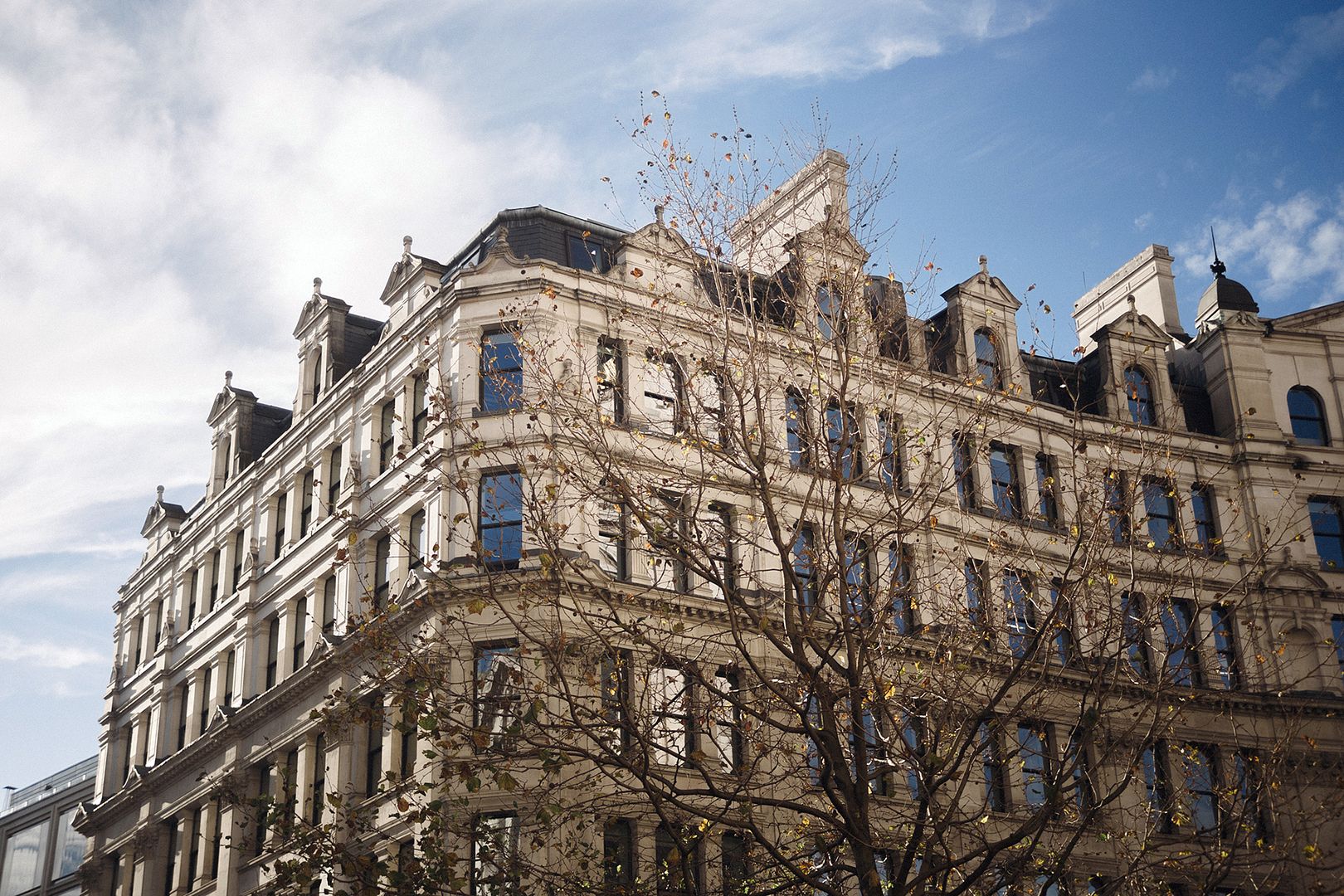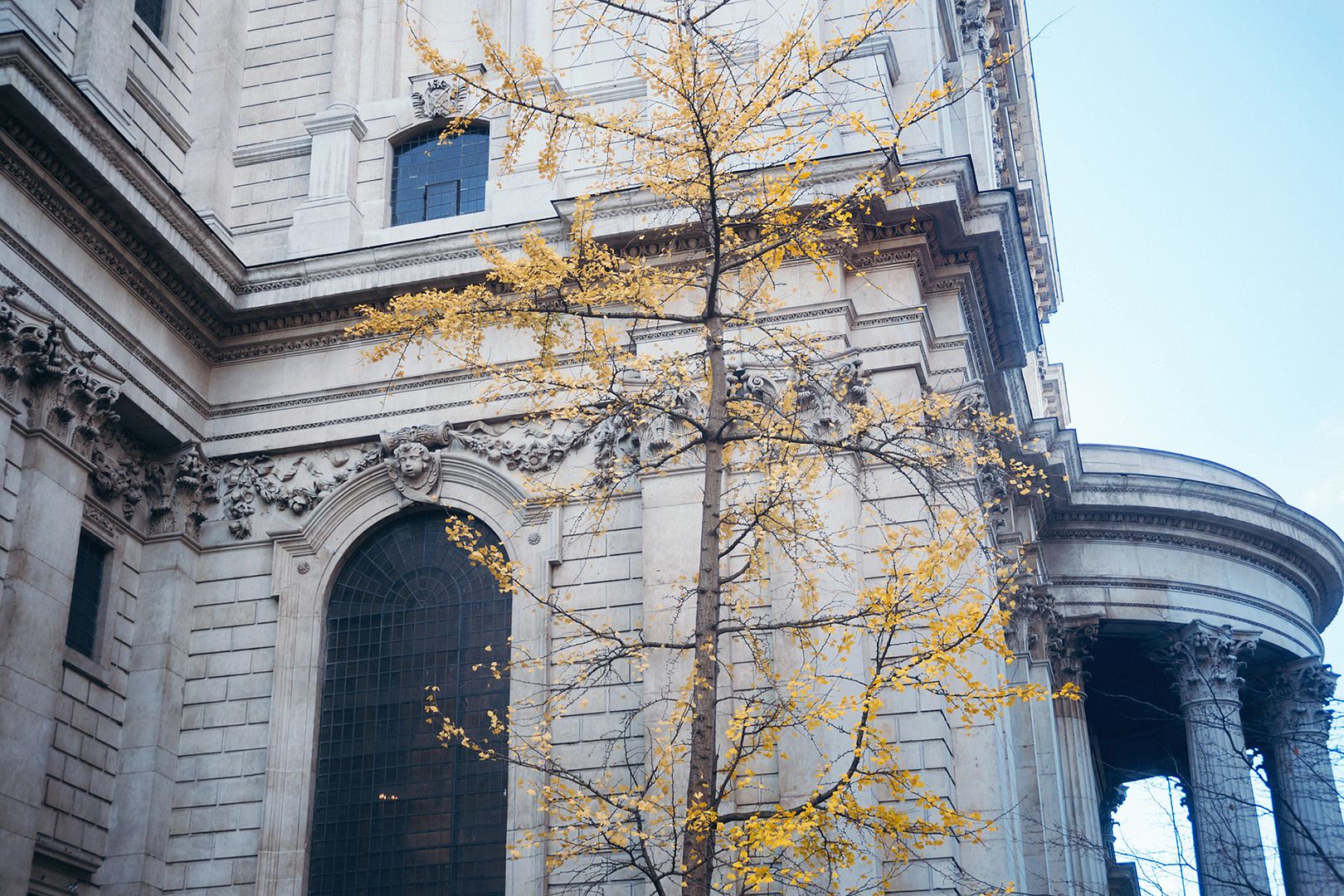 ...
B
ecause I might be into them. Impractical though they might be (especially for someone Jarv calls "the clumsiest person I know"), they're quite fun to shoot. Not sure I'll be joining the legions of people I've spotted sipping on coffees with giant flared sleeves that engulf half the arm, my arms aren't quite long or slender enough for that - I'm more in the 'muscular' category, if we're talking body type here - but I do quite like the idea of an extra long sleeve that flares
slightly
at the end (less so than these) as if to hang casually off the hand in a IDGAF sort of manner. Does that make sense? It does in my head.
Fishtail skirts on the other hand I have no reservations about whatsoever. I adore them. They make me nostalgic (for an era I never actually lived through) and if you're looking for something that gives you curves Beyonce would be envious of, then get your hands on one ASAP! I got this one from my mother's friend in Shanghai, but there are plenty of alternatives out there.
Get the look: